Body count surges as Rodrigo Duterte urged to end Philippines' 'war against drugs with blood'
Civil society calls on UN drug control agencies to publicly condemn the atrocities in Philippines.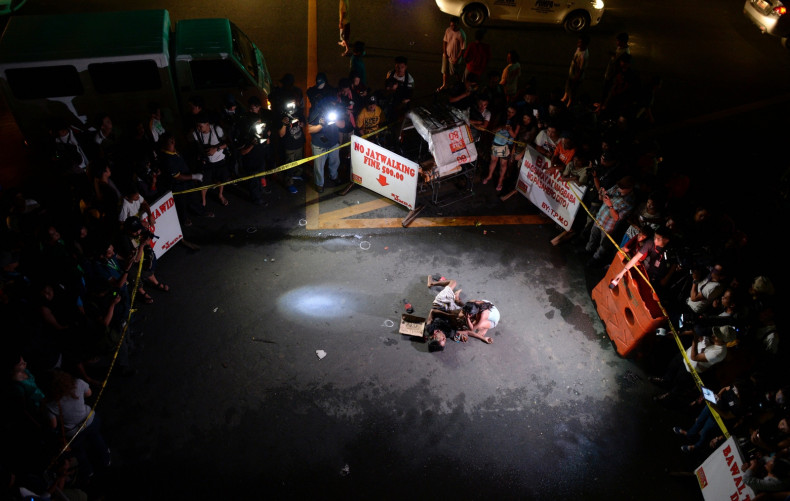 More than 450 people suspected drug dealers and users have been killed since President Rodrigo Duterte assumed office on 30 June. The sharp spike in deaths has led to growing international concerns and more than 300 organisations have signed an open letter calling on UN drug agencies "to take urgent action."
Duterte swept to power in May after promising a "relentless" and "sustained" approach to the country's issue with drugs. Since his electoral victory, statistics have shown a surge in police killings of drug-related criminal suspects.
Between 1 January and 15 June, 68 suspects were killed during "anti-drug operations." That figure pales in comparison to the 192 criminal suspects slain by police between 10 May and 10 July.
In his first State of the Nation address last week, Duterte ordered police to intensify their anti-drug efforts. "We will not stop until the last drug lord, the last financier and the last pusher have surrendered or been put behind bars or below the ground, if they so wish," he said.
A joint letter to the International Narcotics Control Board (INCB) and the UN Office on Drugs and Crime (UNODC) urged the drug control agencies to break their silence. The letter – drafted by the International Drug Policy Consortium (IDPC) – said it is vital "to demand an end to the atrocities currently taking place in the Philippines, and to state unequivocally that such actions do not constitute acceptable drug control measures."
Its signatories include Human Rights Watch, International Doctors for Healthier Drug Policies UK and the International HIV/Aids Alliance. The letter states: "The rapidly rising number of deaths occurring on a daily basis is the direct result of President Duterte's campaign to eliminate drug-related problems in the country."
Criticising Duterte's approach, it goes on to say: "Instead of ensuring the protection and rights of people who use drugs, including the right to health and provision of voluntary, evidence-based drug treatment and harm reduction services, President Duterte has called for them to be killed. Instead of ensuring the rights of people suspected of committing drug-related crimes to due process and to a fair trial, the president has called for them to be executed on the spot."
Former Justice Secretary Leila De Lima said while she supports the president's anti-drug efforts, there must be an alternative way to do it. "We cannot wage the war against drugs with blood," said De Lima.
"A 91% approval rating for the President and what he stands for is a formidable record," the senator added. "But we cannot base our reactions to these killings on the popularity of the president. Popular or not, murder must stop."