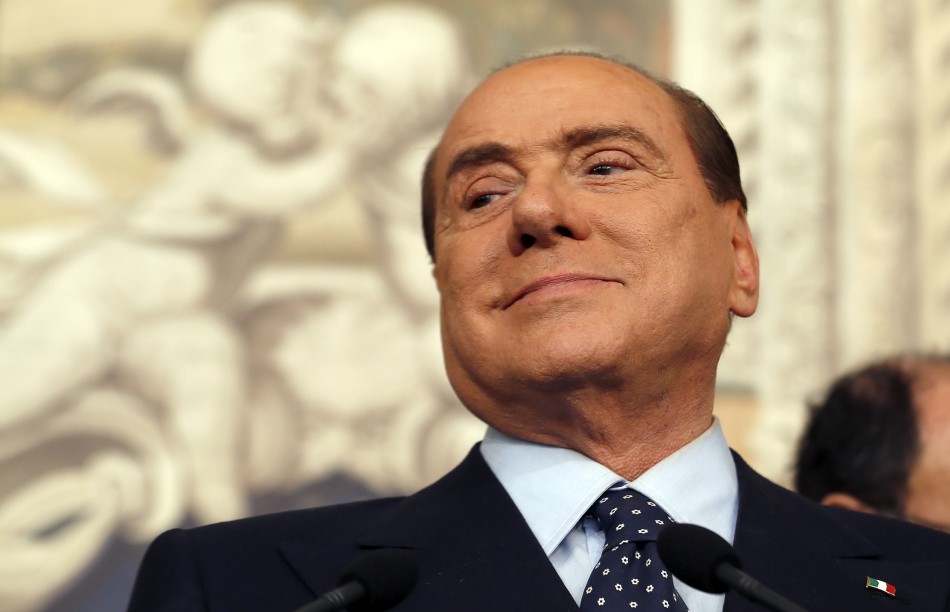 Former Italian prime minister Silvio Berlusconi faces up to six years in jail and a lifetime ban from politics as a Milan court rules in the sex-for-hire "bunga bunga" trial.
Berlusconi is accused of paying a Moroccan teenager for sex and then abusing his position in trying to cover it up. He denies the charges.
Karima el-Mahroug, aka Ruby the Heart-stealer, was allegedly 17 when she attended Berlusconi's infamous bunga-bunga sex parties at the media tycoon's Milanese villa of Arcore.
In a connected trial of three Berlusconi aides charged with pimping, Ruby said she attended half a dozen parties at the villa at which Berlusconi was entertained by scores of young women who wined, dined and danced for him.
Many of them later appeared as witnesses and were questioned by Ilda Boccassini.
Boccassini, 63, famously dubbed "Ilda the Red" for her flaming ginger hair, is considered as Berlusconi's nemesis, as the two have sparred in Milanese courts for more than a decade.
One bunga-bunga girl, Marysthell Garcia Polanco, told the court that she had dressed up as Boccassini as part of a burlesque show during one of the Arcore parties.
The case erupted after Ruby was arrested without identity documents on a theft charge by police in Milan in May 2010.
Berlusconi called the police station and put pressure on officers for her to be released, the court was told, claiming that Ruby was a granddaughter of Egyptian president Hosni Mubarak and that her detention could cause a diplomatic incident.
Ruby's release was secured by another woman, Nicole Minetti, a Lombardy councillor with Berlusconi's People of Freedom Party, who was given custody of the girl.
The 27-year-old former dental hygienist has become an iconic figure in the trial and is one of the three co-defendants charged with procuring prostitutes in a related case.
Minetti was reportedly a regular at the Arcore parties and, according to Ruby, once dressed up as a nun to perform a striptease.
In a wiretapped phone conversation, she described Berlusconi as a "flabby arse".
Berlusconi and Ruby deny having had sex. The panel of three women judges, chaired by judge Giulia Turri, is expected to hand down a verdict today (Monday).
The sentence cannot be put into effect until two appeals are heard.