Bernie Madoff Accountant Names Son Andrew Madoff as 'Co-Conspirator' in Plea Deal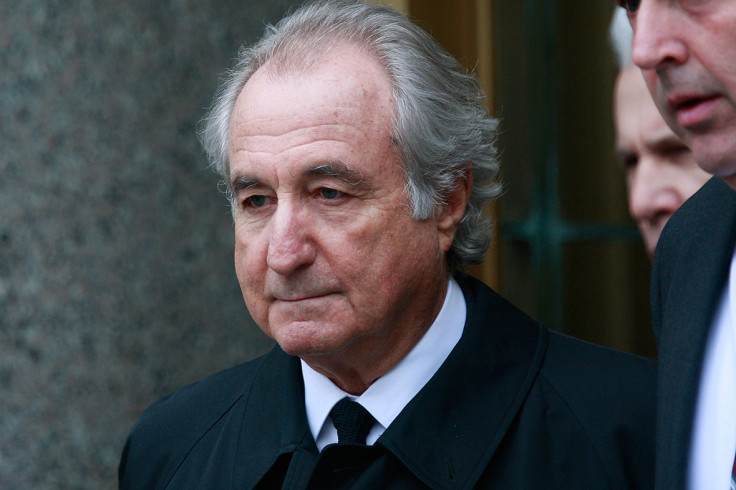 US prosecutors are contemplating charges against Bernard Madoff's only surviving son Andrew Madoff, identified as one of the "co-conspirators" in a plea deal by the convicted fraudster's former accountant Paul Konigsberg.
Unnamed sources have told Reuters that people identified as "co-conspirators" in statements and court documents at Konigsberg's June 2014 plea hearing are Madoff's sons Andrew and deceased Mark, who worked at the Madoff investment firm.
Pursued by the news agency, Andrew Ehrlich, a lawyer for Andrew, 48, and Mark's estate, refused to comment on the case.
Speculation about whether the sons knew of their father's decades-long, global fraud has endured since its collapse. They have denied any involvement in their father's Ponzi scheme, which is estimated to have cost investors $17bn (£10bn, €12.5bn) in principal.
But prosecutors hope that Konigsberg can probably provide evidence against Andrew, a legal expert told the news agency.
A spokesman for Manhattan US Attorney Preet Bharara said that the Madoff investigation continues, including attempts to recover assets for victims of the Ponzi scheme, in which the money of new investors was used to pay returns to existing clients.
"It certainly does indicate that the government thinks they committed crimes," said Robert Anello, a white-collar defence lawyer not involved in the case. "If they haven't already been charged, it would certainly make you sit up and take notice if you're their lawyers."
Konigsberg, on 24 June, pleaded guilty to two counts of falsifying records and one count of conspiracy and agreed to forfeit $4.4m. He faces a maximum prison term of 30 years.
He, however, said that he was not aware of the Ponzi scheme.
Konigsberg, who initially pleaded not guilty, was the 15<sup>th person to be convicted at trial or to plead guilty in connection with the $65bn fraud.
Five Aides
In March 2014, five former Madoff aides were found guilty of securities fraud and conspiracy to defraud clients.
The five aides are computer programmers Jerome O'Hara and George Perez, back-office director Daniel Bonventre, and portfolio managers Annette Bongiorno and Joann Crupi. All are seeking to have their convictions dismissed.
In 2013, Andrew spoke publicly about his battle with stage-four blood cancer.
Bernard Madoff's brother Peter pleaded guilty in 2012 to his part in the fraud and was sentenced to 10 years in jail.
Mark committed suicide in December 2010, at the age of 46, two years after his father's arrest.
Bernard, 76, pleaded guilty in 2009 and was sentenced to 150 years in prison for controlling the biggest Ponzi scheme in history.
© Copyright IBTimes 2023. All rights reserved.