Democratic presidential candidate Bernie Sanders attracted an enthusiastic crowd of 20,000 supporters on 3 October at the Boston Convention and Exhibition Center. Sanders, an independent senator for Vermont, discussed progressive reforms for a host of issues, including, but not limited to, healthcare, criminal justice, political donations and student debt.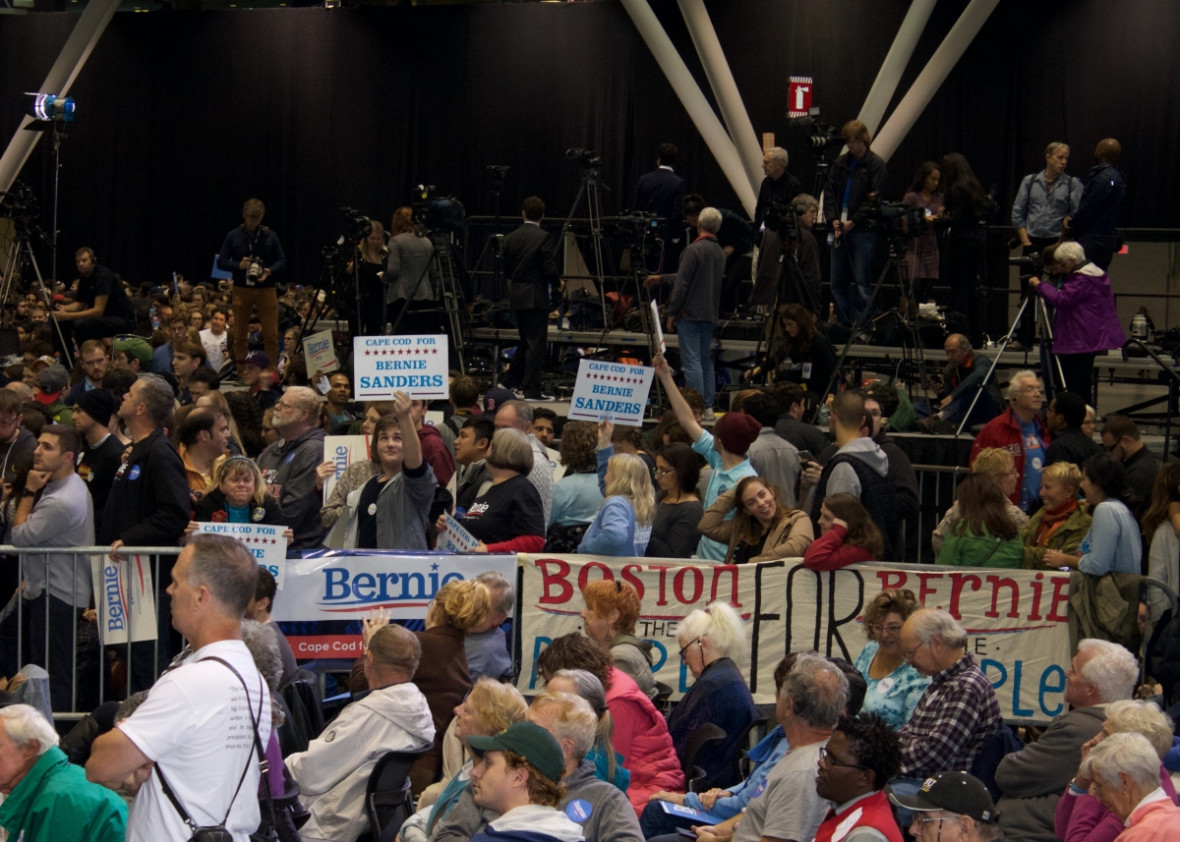 Sanders was introduced by four locals: National Nurses United co-president Karen Higgins; Boston Carmen's Union president Jimmy O'Brien; UMass-Boston nursing student Jillian Brownsford; and environmental writer Bill McKibben. The 74-year-old was met with raucous applause as he began an energetic 75-minute speech.
"Welcome to the political revolution," Sanders said to the crowd comprised mostly of young university students. While touching on a number of issues, Sanders made several pointed attacks towards Republican candidates, particularly GOP front-runner Donald Trump.
"We will not tolerate an entire group of people being called 'rapists' and 'criminals'," Sanders said. He also took a shot on the GOP's alleged focus on "family values," which he said was just a justification to deny women the ability to control their own bodies and to "deny our gay brothers and sisters the chance to marry".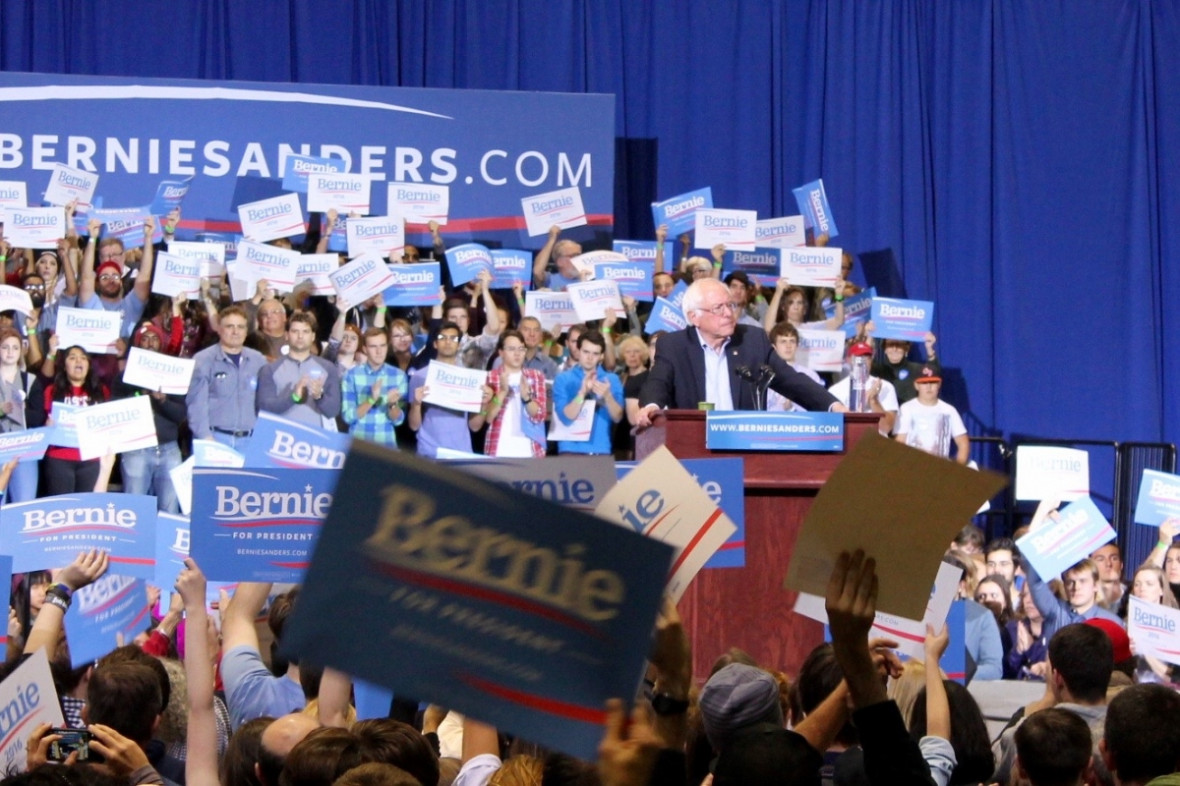 The liberal socialist spent a significant amount of time during his speech to discuss several economic issues, from political donations, student debt and unemployment. Citing Massachusetts Senator Elizabeth Warren, Sanders took aim at Wall Street and Congress for creating what he called a "rigged economy".
The crowd of supporters wildly cheered as Sanders vowed to not nominate any Supreme Court judge unless that nominee is ready to immediately vote to strike down Citizens United. The 2010 decision prohibits the government from restricting non-profits – so-called "super PACs" – on independent political expenditures.
Sanders also called for more employment opportunities for young people and an increase in the minimum wage to $15.00 (£9.88). He noted that more funds should head towards education and jobs than jail and incarcerations.