Thae Chaung was a fishing village until 2012, when Rakhine Buddhists drove thousands of Rohingya from the nearby city of Sittwe. Religious violence in Rakhine State that year left 140,000 people homeless. Today, Thae Chaung is a grimy, overcrowded camp for displaced Rohingya Muslims.
Internet huts with bamboo walls, thatched roofs and dusty laptop computers allow people in the camp to re-establish contact with relatives who have left on boats for Thailand and Malaysia, or who are being held by human traffickers.
The huts provide an intimate portrait of the Rohingya, a mostly stateless people living in often grim conditions in Myanmar, where many consider them illegal immigrants. They also provide an insight into the traffickers who profit from the boat-people and the families they leave behind.
Today, there is joy: Fatima, 56, is blessing her son's choice of bride. Connected via a video call app, he sits in an internet cafe in the Malaysian capital Kuala Lumpur, where he works as a cleaner.
"Of course you must marry her, if her skin is fair," Fatima tells him. Her son promises to introduce his sweetheart in a later call.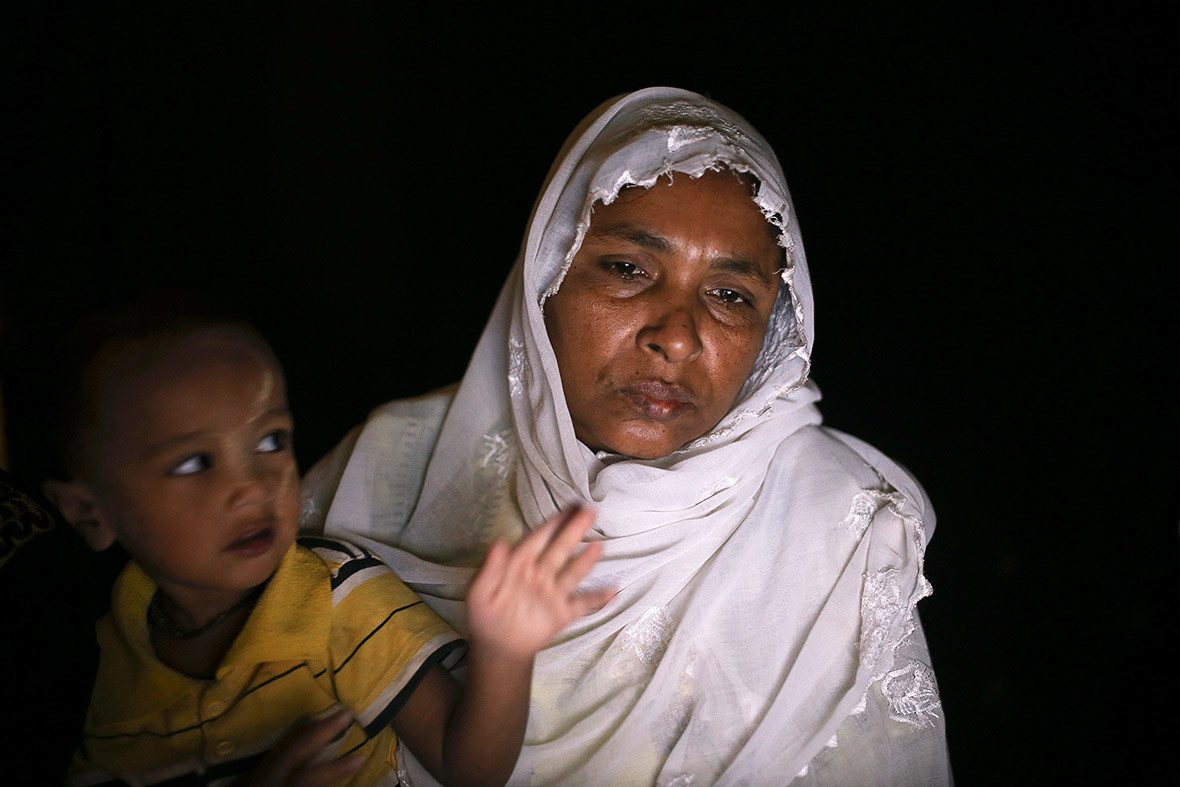 Other exchanges are tragic or sinister. Many people arrive with scraps of paper bearing a mobile phone number with a Malaysian country code. These belong to the traffickers who each year ferry thousands of Rohingya to Thailand, where they are routinely held for ransom in remote border camps.
Freedom costs around $1,500 (£965) - a fortune for most Rohingya living on a dollar or two a day.
A trafficker is demanding $1,400 to release Rahana's 12-year-old son. Rahana, who like many Rohingya women goes by a single name, has already sent $1,100, but the trafficker wants the balance.
At least she is allowed to talk briefly with her son. Usually, after an initial "proof of life" call, traffickers do not let relatives speak until paid in full.
A man answers the Malaysian number Rahana calls. "Let me speak to my son," she tells him. A few seconds pass. Then a small voice says, "Mum?"
Rahana's eyes fills with tears and her jaw trembles. She quickly composes herself. "I will send the money," she tells the boy. "Then they will let you go." After the call, Rahana is dazed and fretful. "My son told me he was sick," she says. "Whenever he eats, he vomits."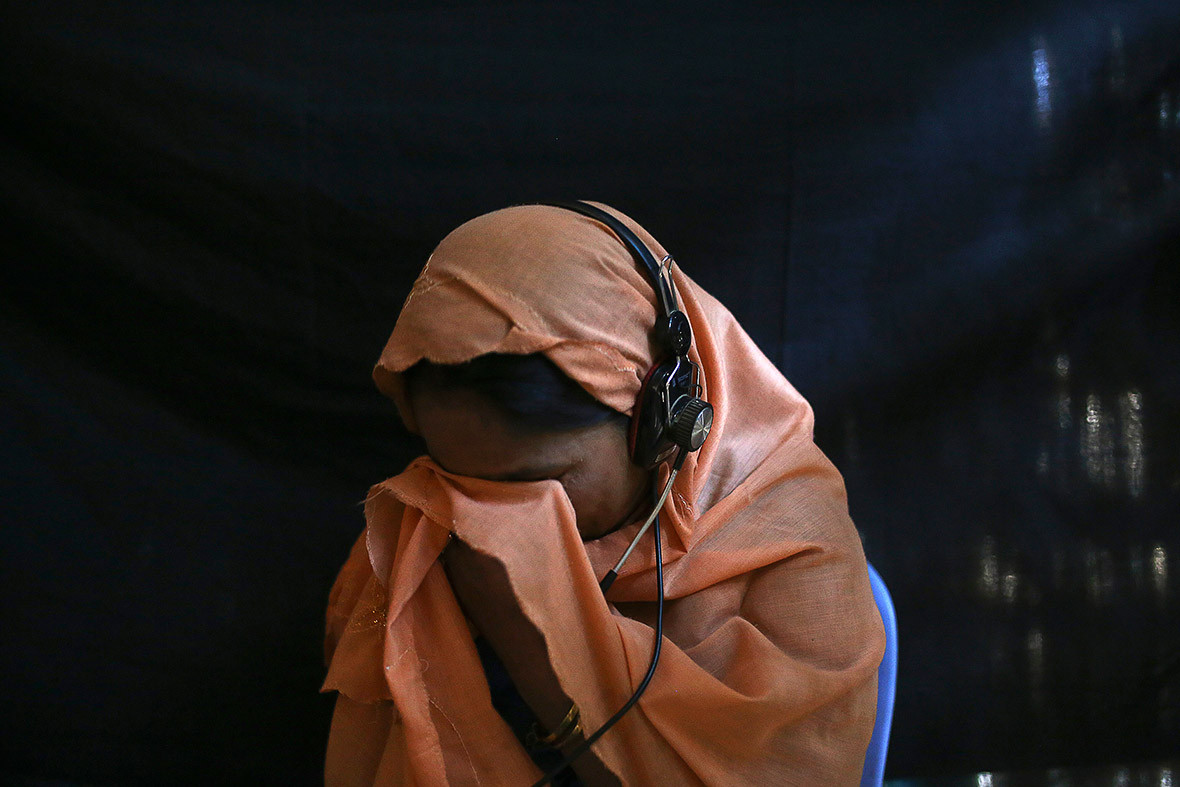 Rohingya merchant Kyaw Thein, 29, runs the busy internet hut, charging 100 Myanmar kyat (10 cents) per minute for an overseas call on one of three battered laptops that are in almost constant use.
He provides other services too.
Rohingya working overseas routinely send money to relatives back home. This can be wired to the Sittwe bank account of a Rakhine middleman, who brings the cash to Kyaw Thein. He then gives it to the relatives - minus his 1.5% commission.
His shack is also the conduit for thousands of dollars in ransom money. Relatives entrust him with bricks of money that he delivers to a middleman in a nearby village. He says he does not charge for this service or deal directly with the traffickers. "They trust me," he says, "but I don't trust them."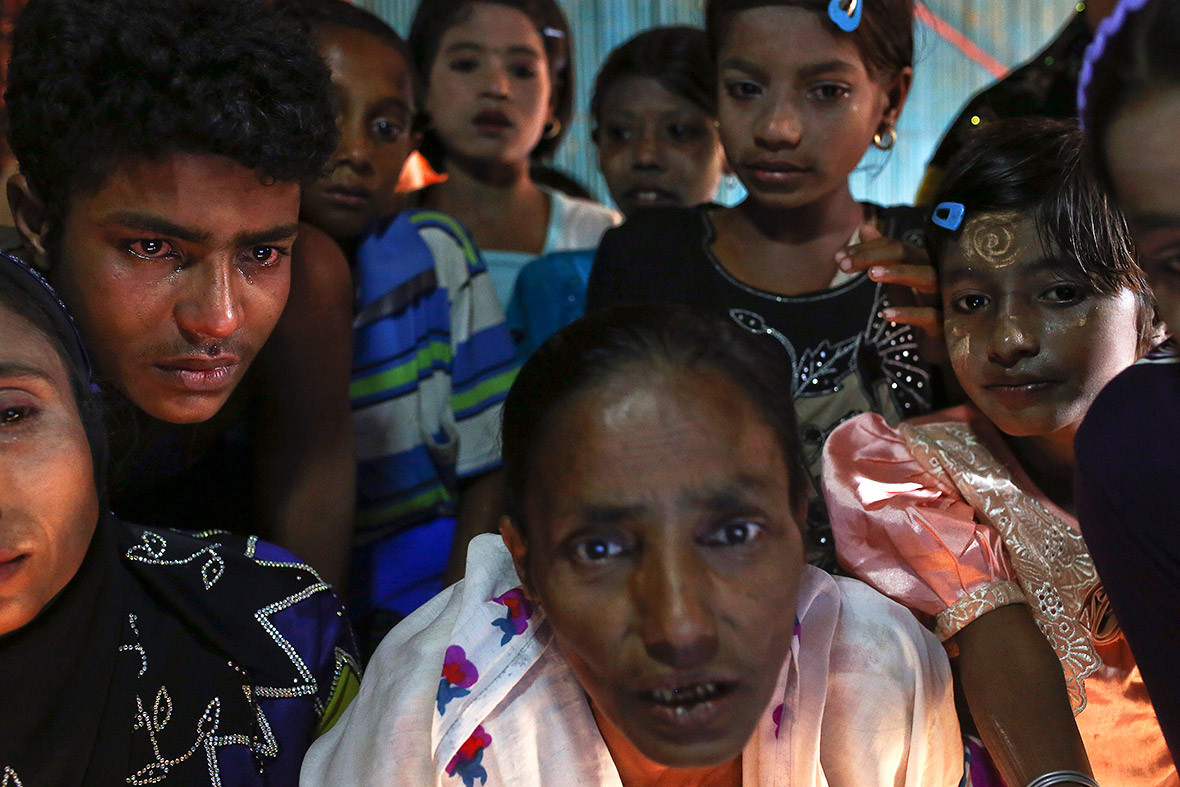 Jeweliyar, a 35-year-old Rohingya, counts out about $600 worth of Myanmar currency while her mother Toryubar, 65, watches.
The money is part of a $1,500 ransom demanded for Toryubar's 23-year-old daughter, who is held by traffickers in Malaysia.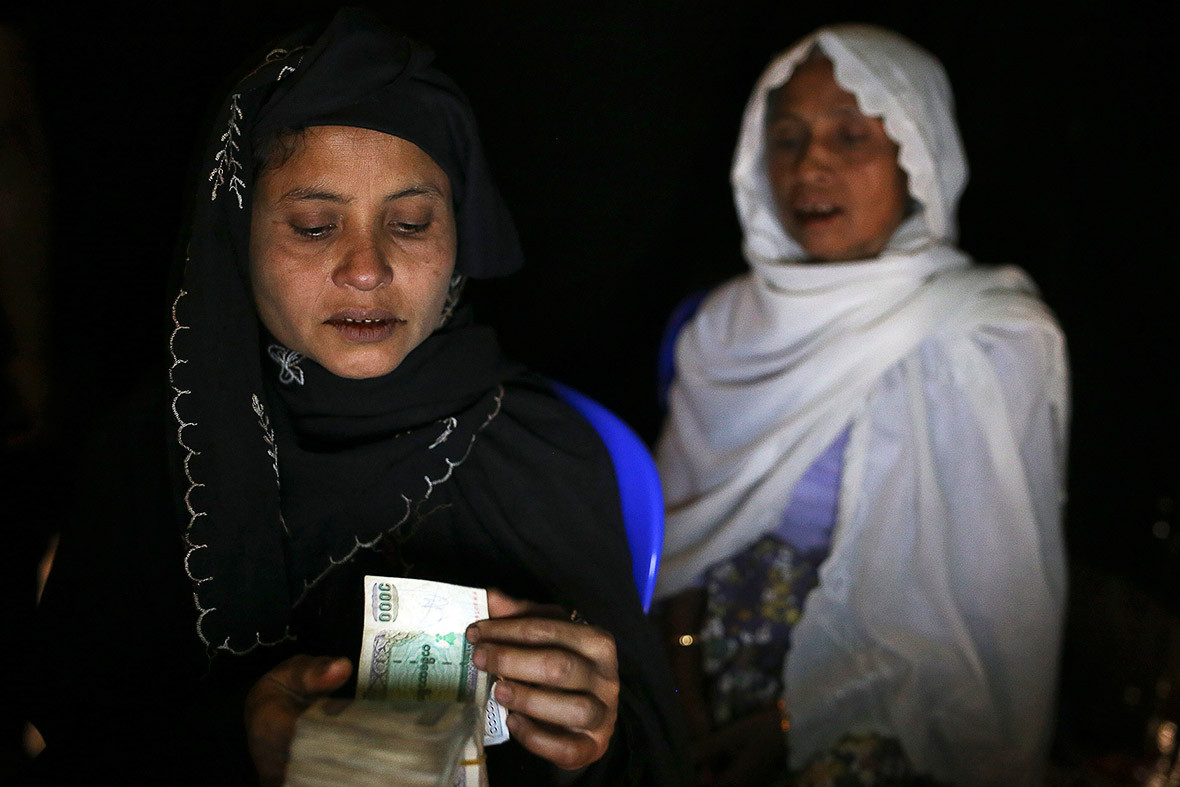 Brokers roam the camps dotted along the Rakhine coastline, says Kyaw Thein, and get a "finder's fee" from traffickers for each passenger they deliver.
Abdul Kadar blames these brokers for luring away his 14-year-old daughter. She left home one morning to visit a neighbour and never came back.
She is now in a camp in Thailand or Malaysia. The traffickers want $1,500 that Abdul, a whippet-thin rickshaw driver, cannot pay. "They told me they would kick her off the top of a mountain," he says.
Abdul told them to find a man who wants to marry her, then ask him to pay the ransom. He knows he is effectively giving them permission to sell his daughter. "All I have are worries," he says. "I can't do anything."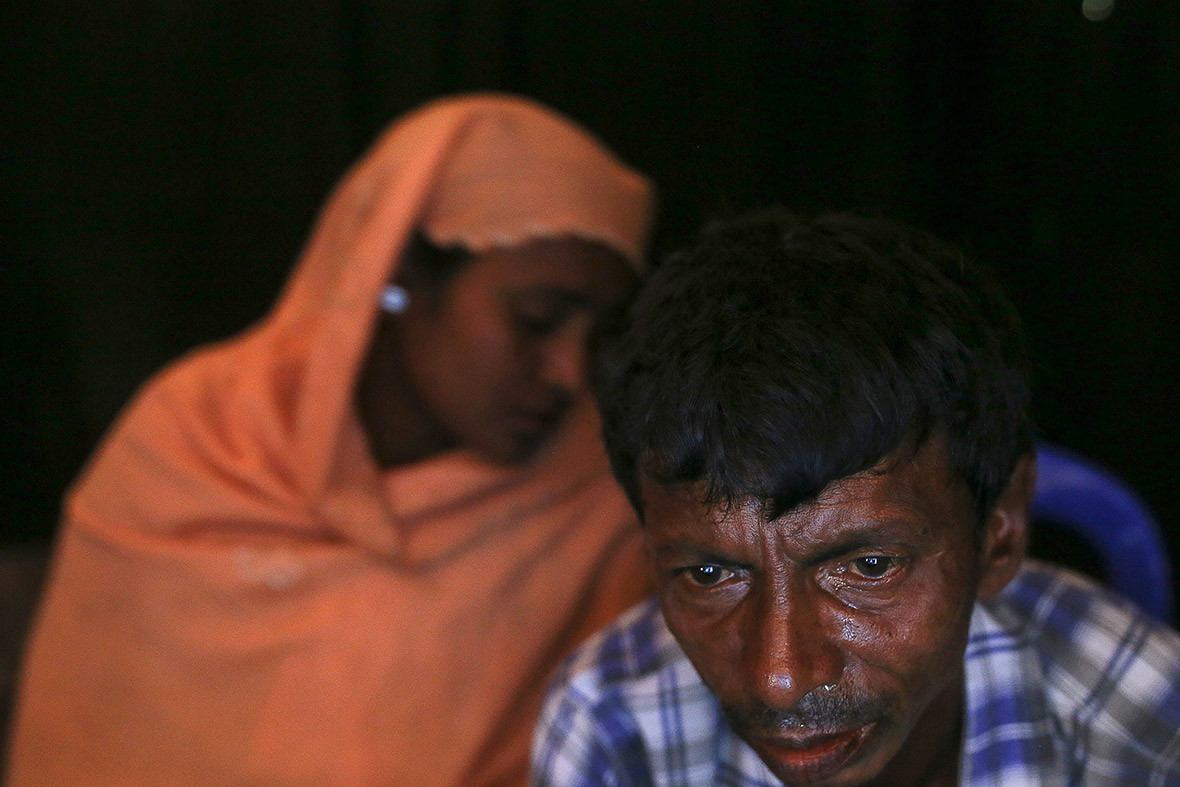 Smoke from the camp's cooking fires seeps in through the flimsy walls. Sound drifts out just as easily, obliging callers to share their personal dramas with everyone nearby.
Each relative tells their own story of a family member they are still trying to keep in touch with and how they came to be separated.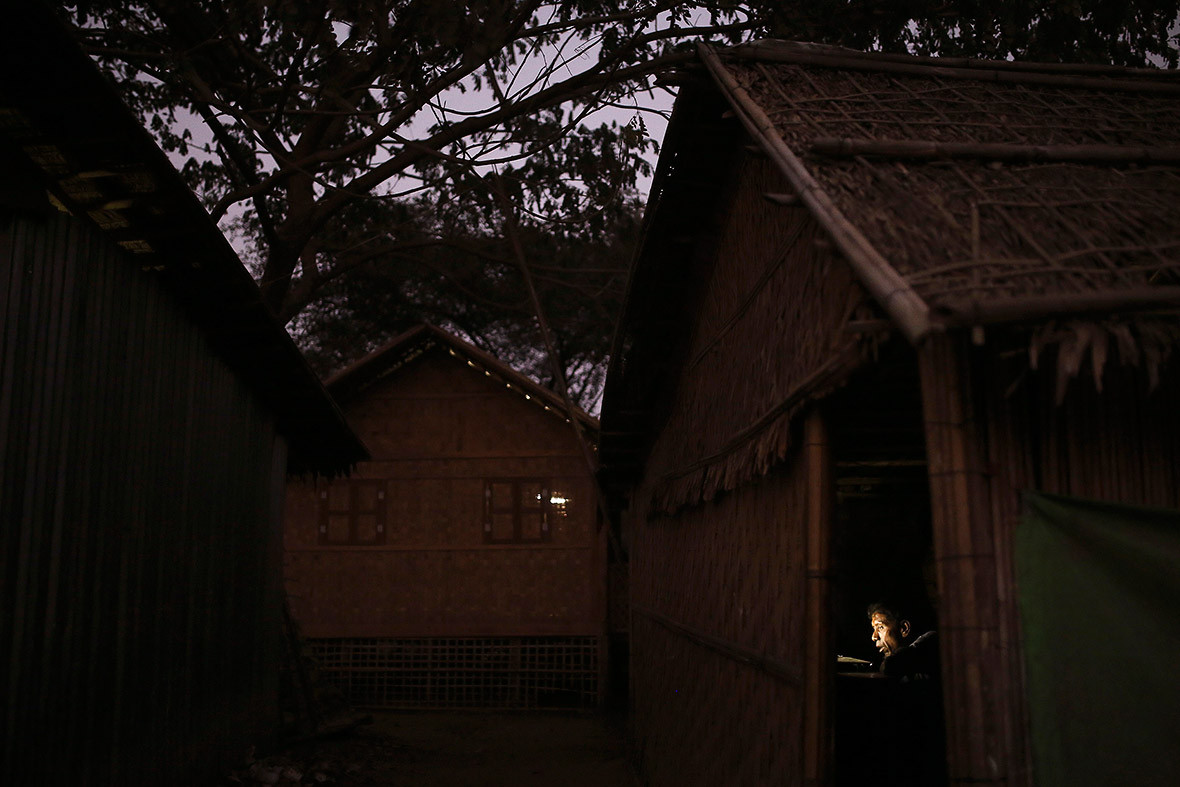 Fatima, 30, is trying to reach her 13-year-old son, who is being held at a trafficking camp in Malaysia or Thailand, but his captors won't let her talk to him until she has paid the $1,500 ransom.
"I don't even have a hut to sleep in," she says. "Where can I get that much money?"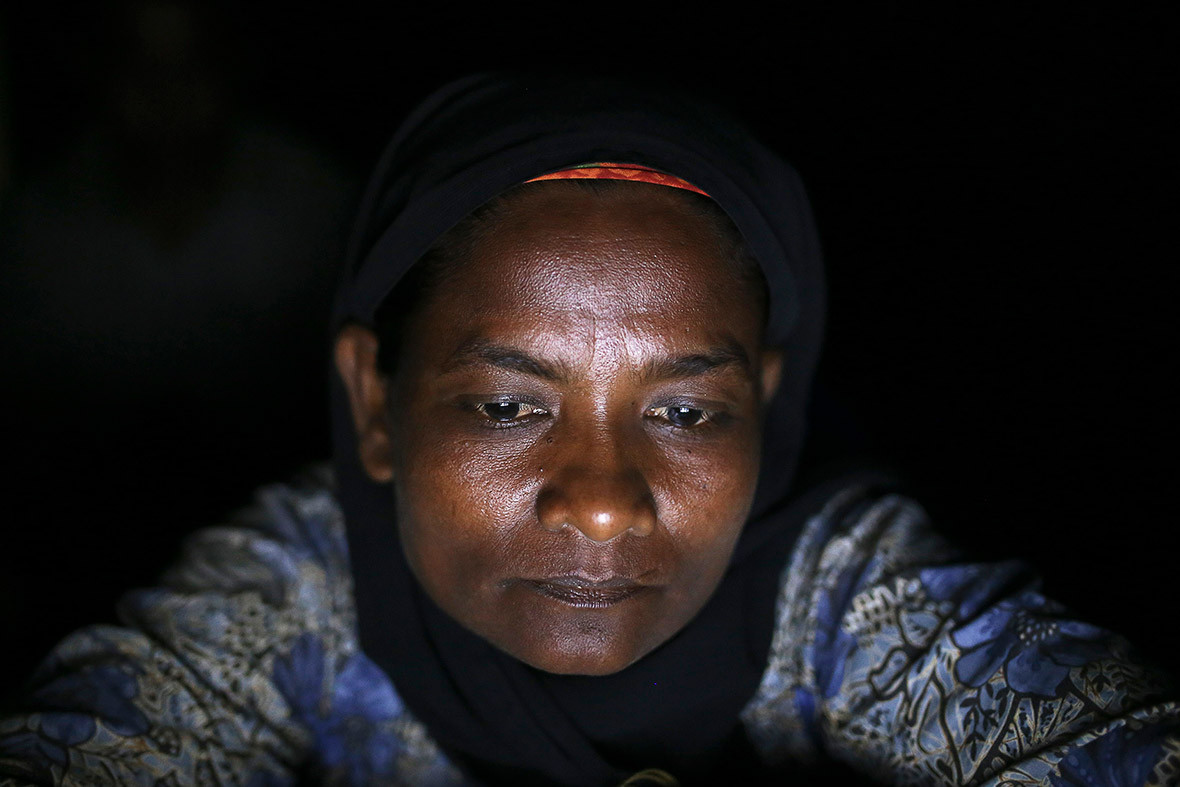 Rohimar, 30, talks to her brother Abdul Rahman, 25, who left Myanmar eight months ago and is currently in Malaysia. She says she sold everything to fund her brother's journey overseas, but he hasn't sent her any money.
"I feel alone and abandoned," she says. "He only gives money to his wife who is still living here. We are left totally helpless even though I always pray for him."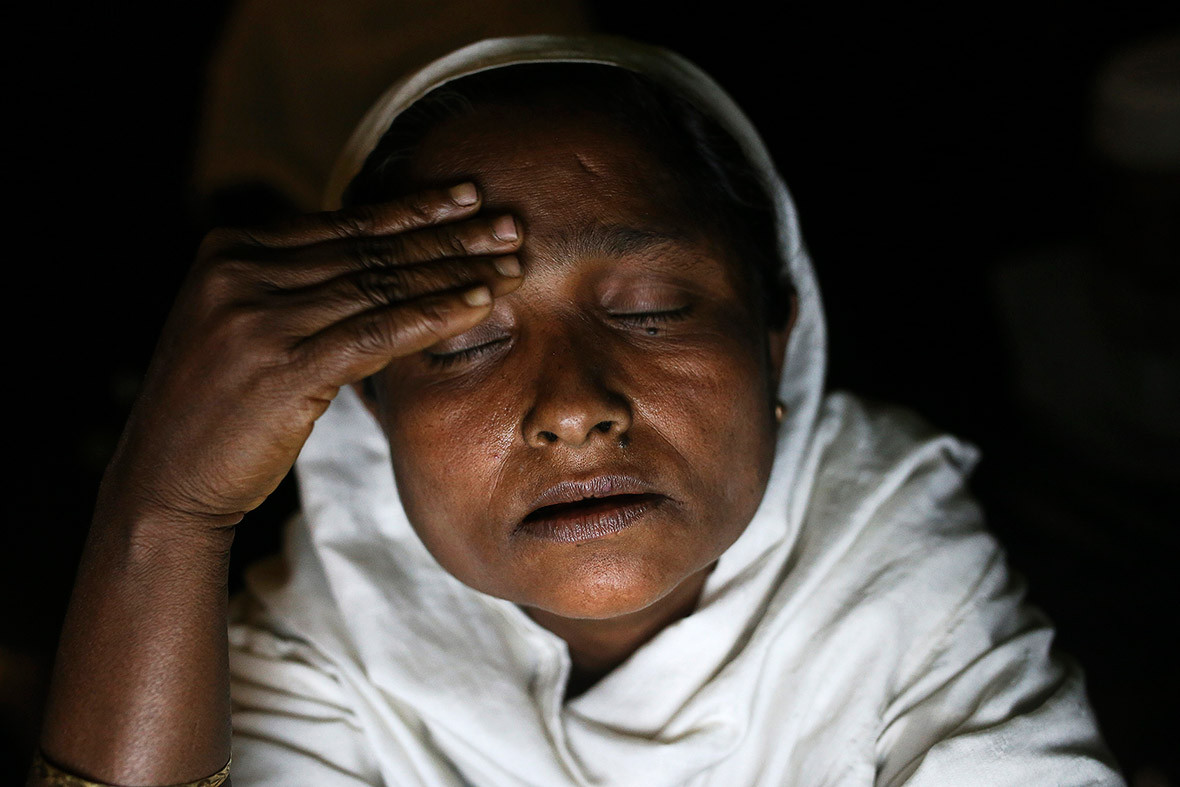 Sohidar, 25, a Rohingya mother of four, enjoys an internet reunion with her husband Muhammad Shamin, 30, who works in Malaysia.
"Whatever happens, whatever anyone does, don't get into any fights," Sohidar warns him. "Don't worry, don't worry," he replies.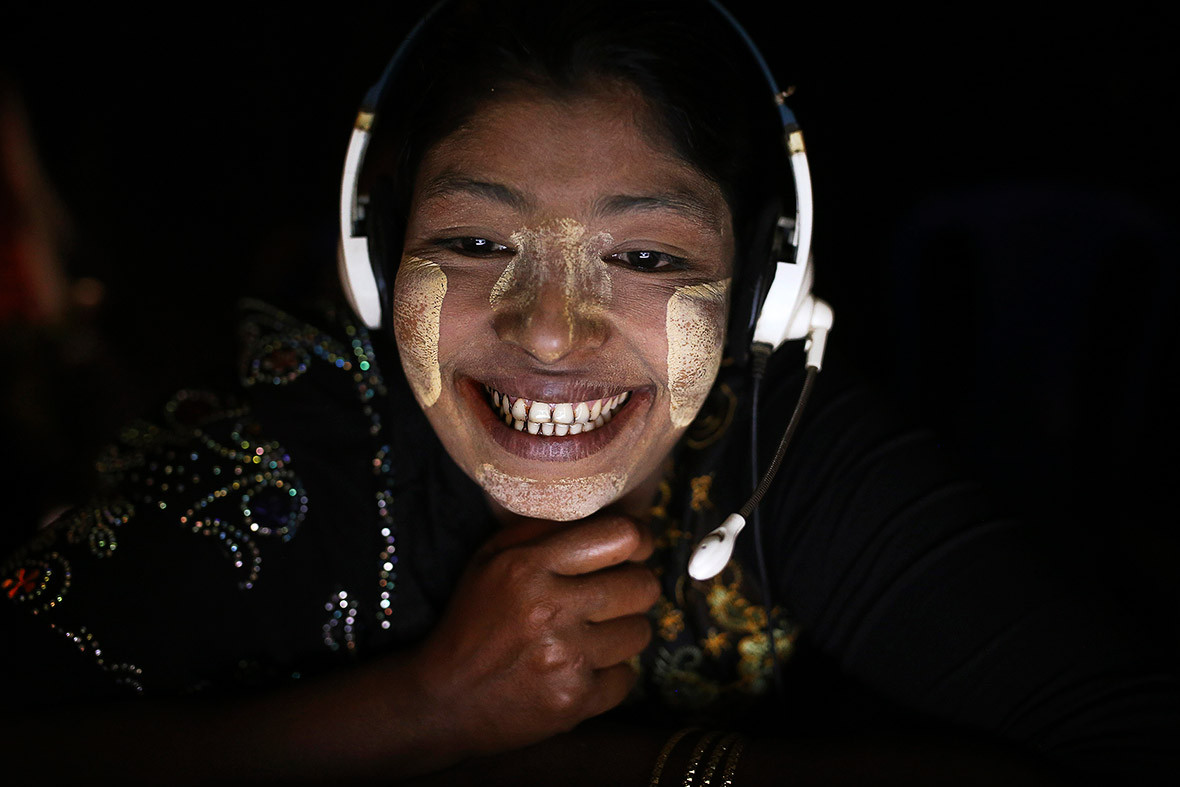 Robizar, 32, cries as she talks to her 18-year-old son who left Myanmar by boat 10 months ago and now lives with his father in Malaysia.
"Son, I can't tell you how it feels to hear your voice," she says.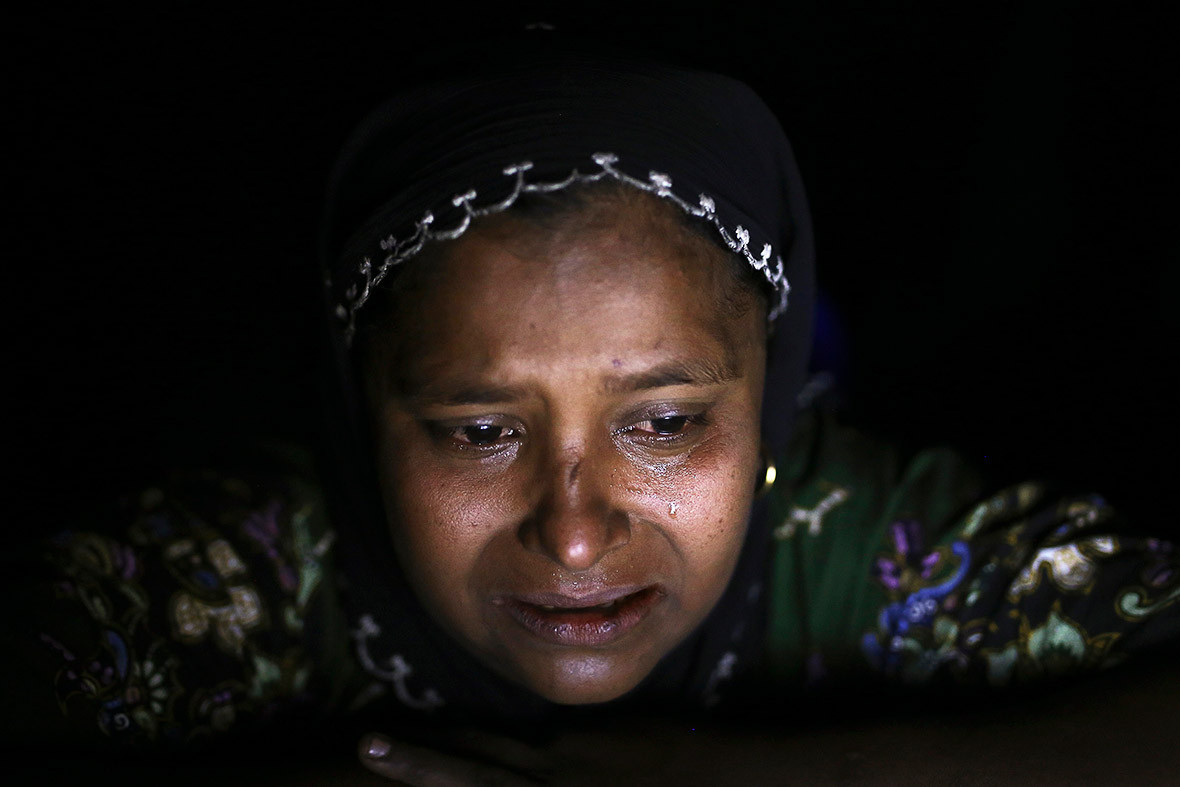 Norbanu, 60, speaks with her daughter's boyfriend, who is now in Indonesia.
He has broken his promise to send for her, Norbanu tells him, so she will now marry off her daughter to another man.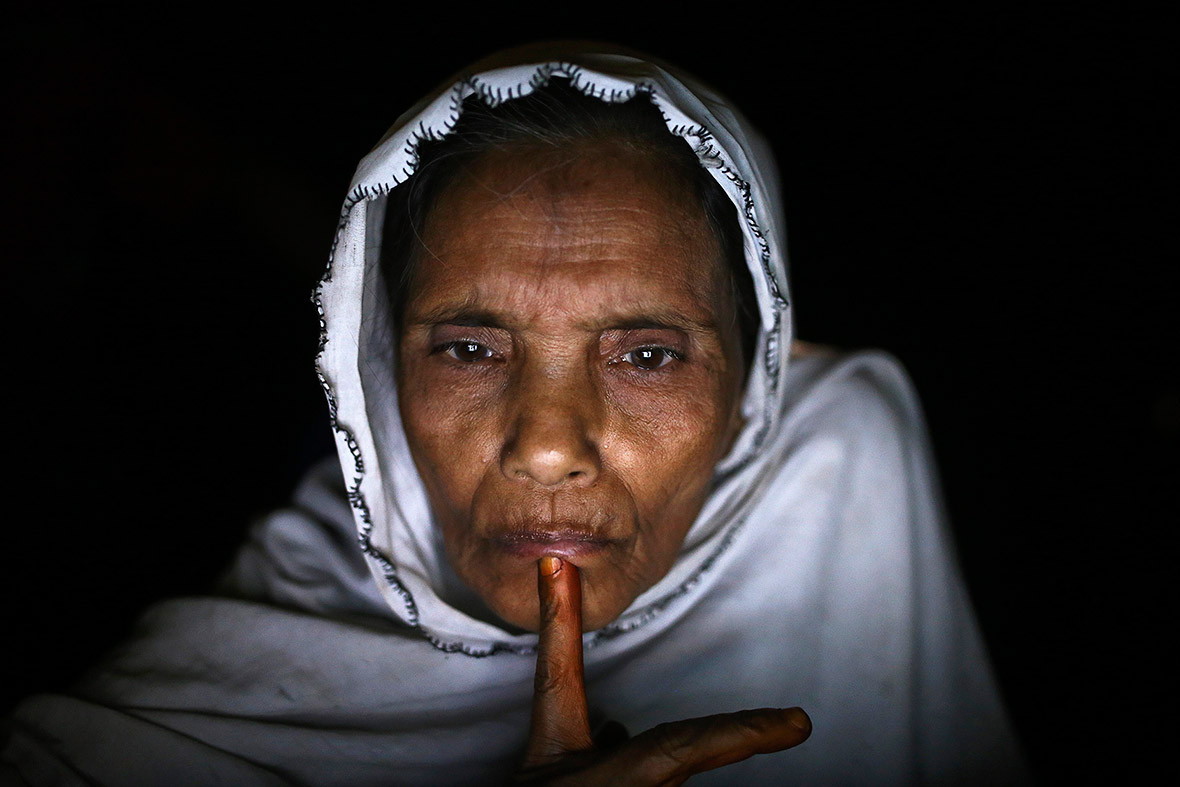 Noor, 28, jokes with her husband Muhammad Rafiq, 35, who has been working in Malaysia for 10 months; this is the fifth time they've spoken in this period.
"Don't send us more money," Noor urges him. "Make sure you have enough to buy clothes for yourself first. "Can I kiss you?" asks Rafiq. Noor laughs, "There are other people here. Think about what you say."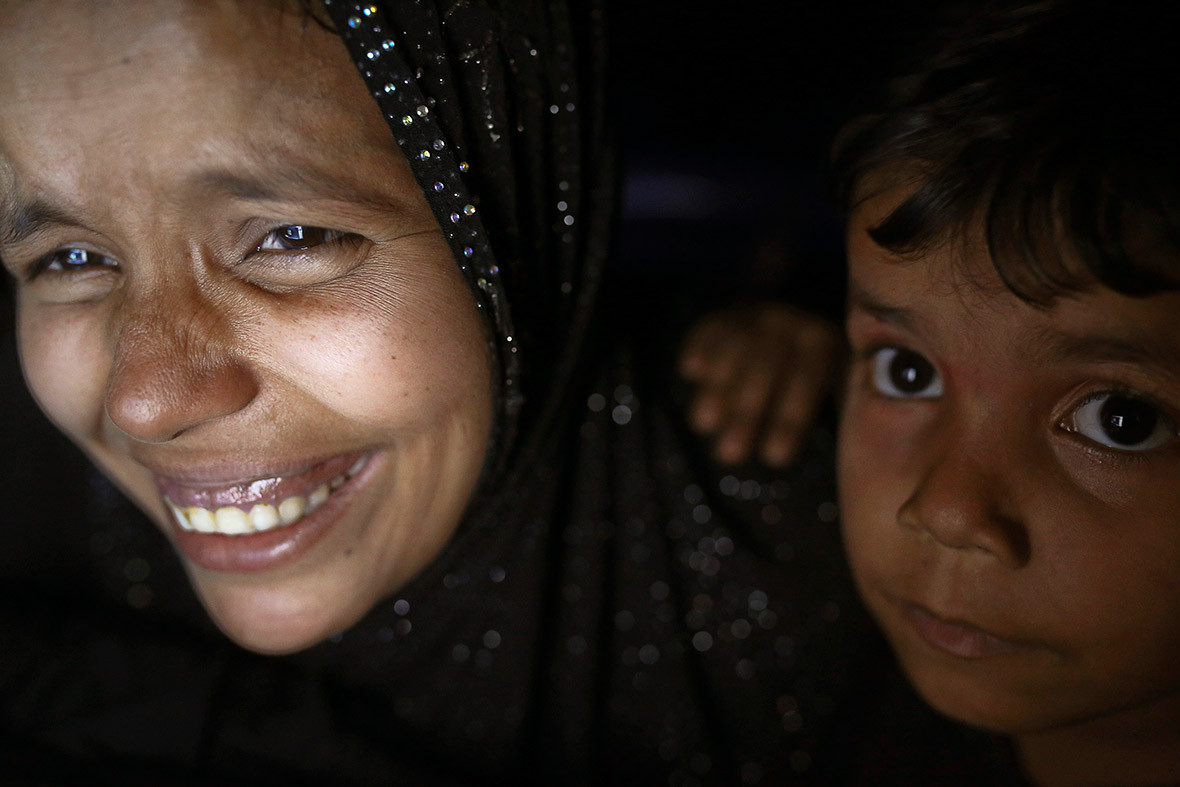 Ma Saw Khin talks to her sister and brother-in-law in Malaysia. Ma Saw Khin, 35, is a Kaman Muslim from the Rakhine town of Kyaukphyu, where Buddhists drove out the Muslim population in 2012.
She jokes with her sister and brother-in-law in Malaysia, but the call has a serious purpose: they promise to send Ma Saw Khin money to buy food and medicine for their sick mother.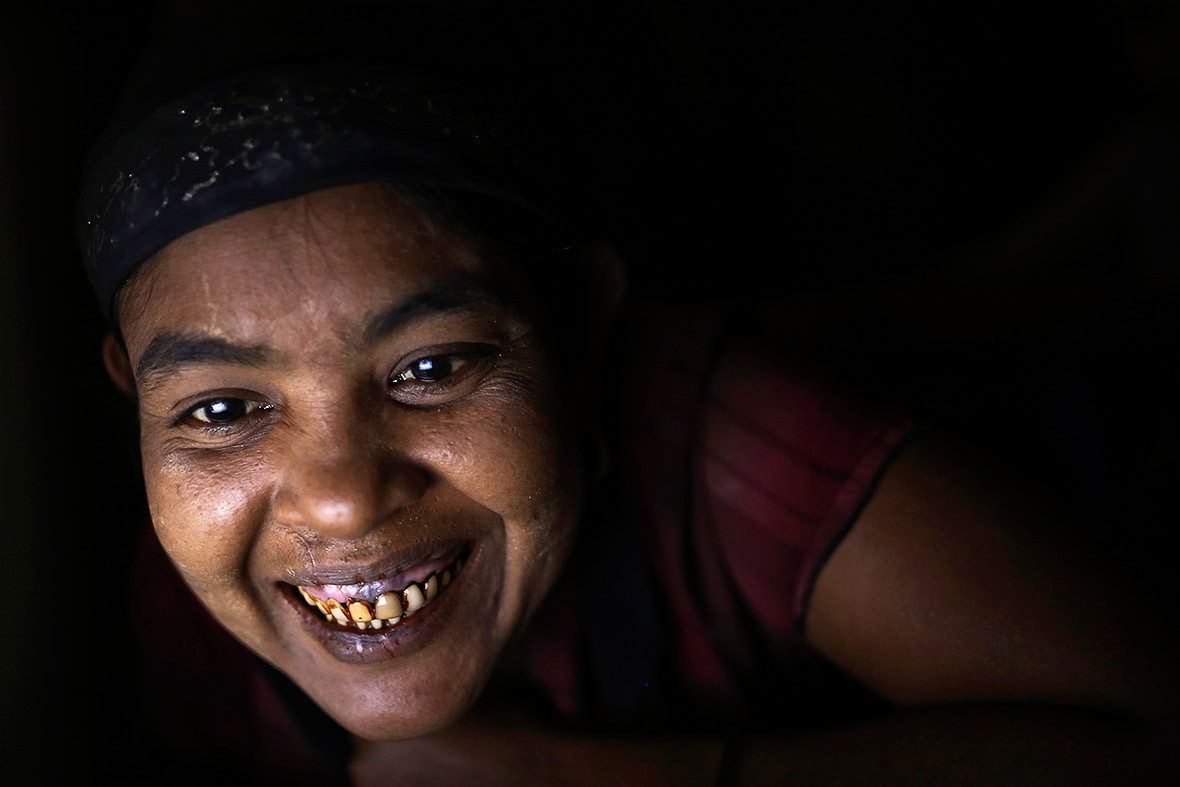 Sanura, 18, tries to talk to her husband, who is being held by human traffickers.
When the smuggler picks up the phone he says, "I'm driving, we will talk later."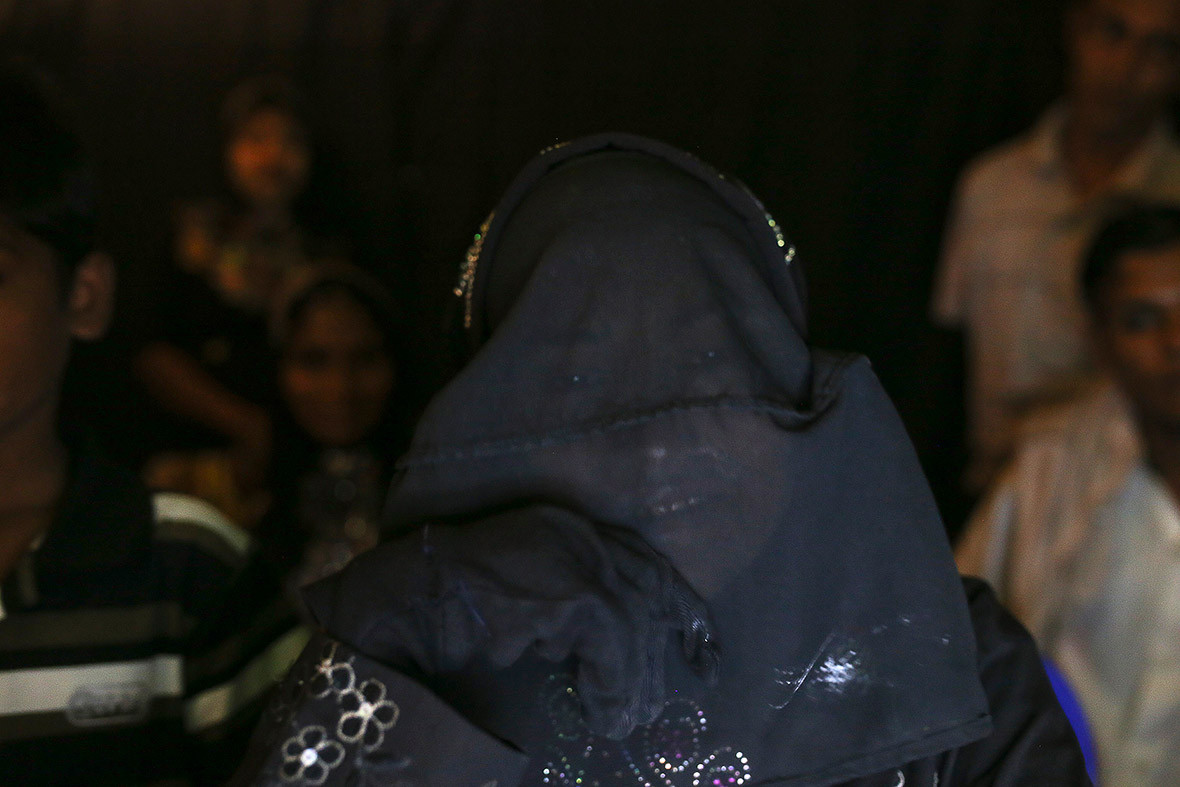 Muhammad Eliyas, 23, speaks to his 17-year-old brother who is in the hands of traffickers.
He and their mother have brought the equivalent of $1,500 to the internet hut, whose owner will transfer it to the trafficker via a middleman.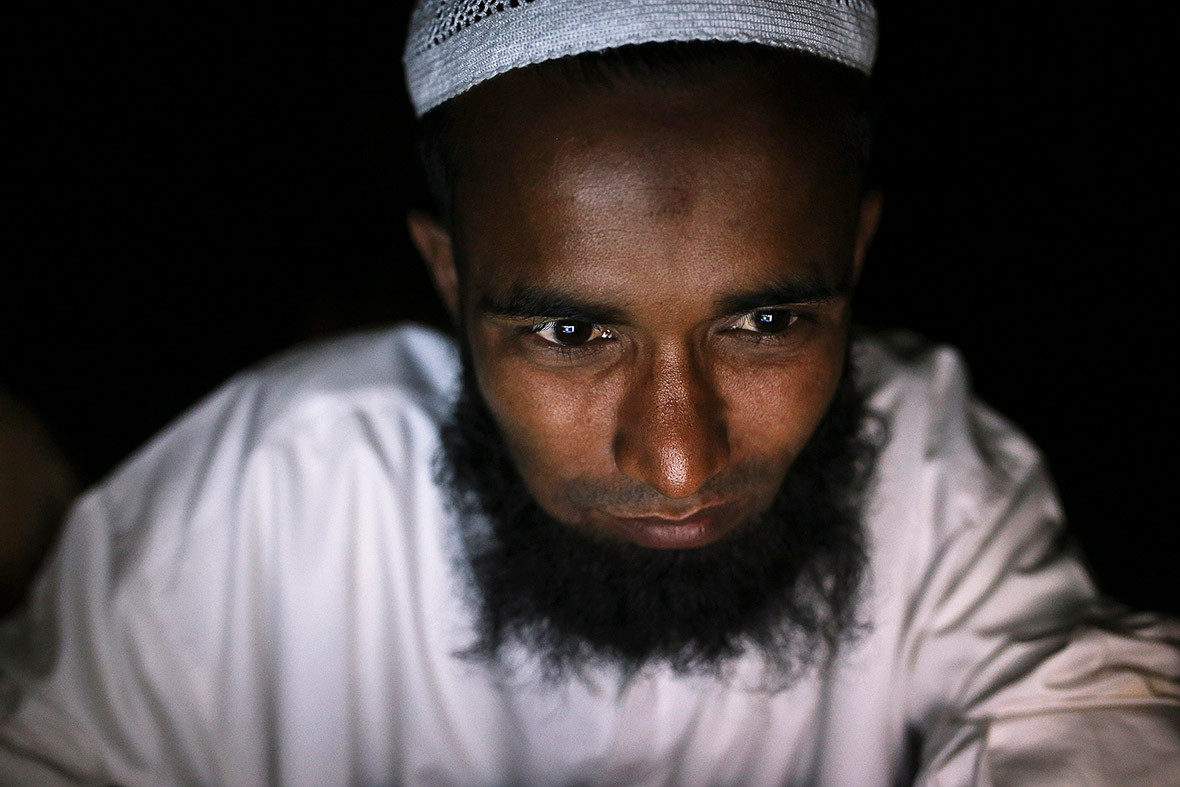 How you can help:
If you have been moved by the stories in this photo essay, see these websites:
Make donations, sign petitions and tweet your government to urge them to step up efforts to help the community: Save the Rohingya
Helpful associations and recommended links: We are Help