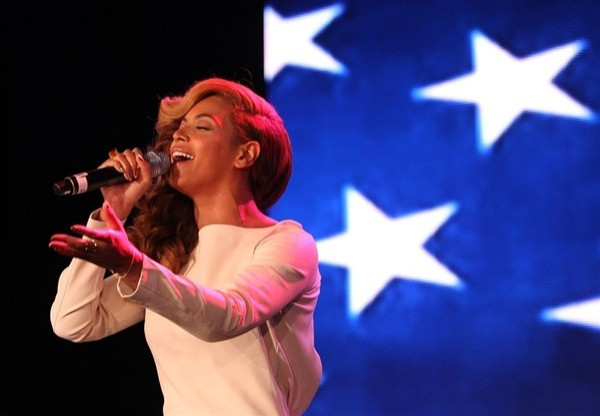 Beyoncé has addressed the controversy surrounding her presidential inauguration performance and admitted that she did mime her rendition of the American national anthem.
The Single Ladies hitmaker went on the record at the Pepsi Super Bowl XLVII Halftime Show Press Conference in New Orleans and confirmed that she had chosen to sing over a pre-recorded track.
She told the assembled press that she was a "perfectionist" and, due to lack of rehearsal, "did not feel comfortable taking a risk".
"One thing about me is that I practice until my feet bleed. I did not have time to rehearse with the orchestra", she said.
"It was a live television show, a very emotional show for me. One of my proudest moments. Due to the weather, due to the delay, due to no proper soundtrack, I did not feel comfortable taking a risk.
"It was about the president and the inauguration and I wanted to make him [Barack Obama] proud so I decided to sing along to my pre-recorded track which is very common in the industry, and I'm very proud of my performance."
The singer, who is married to Jay-Z, also proved to her critics that she could sing live by belting out an a cappella rendition of The Star-Spangled Banner before asking, "any questions?".
It was the first time Queen B has publicly acknowledged the scandal which almost overshadowed Obama's second inauguration.
She found herself at the centre of a storm after a spokeswoman for the US Marines claimed that the 31-year-old decided to go with the pre-recorded music at the last minute.
"We don't know why Beyoncé decided to use pre-recorded music," the source told the Washingtonian blog. "All music [for inaugural ceremonies] is pre-recorded as a matter of course and that's something we've done for years and years."
It appears the singer may have been saving her voice for her halftime show at the forthcoming Superbowl.
"I will absolutely be singing live [at the Super Bowl]. I am well-rehearsed. This is what I was born to do. What I am born for," she said.
More than 112.5 million TV viewers tuned in to watch last year's Super Bowl half-time show, making it the most-watched musical event of the year in the US.