Raising teenagers is never easy, especially when they're not your own. How about if one of these teenagers was the future queen of pop, Beyoncé? According to Dwayne Wiggins, co-founder of R&B trio Tony! Toni! Toné! - a group he was in with brother Raphael Saadiq and cousin Timothy Christian Riley - he learned a lot from Beyoncé, Kelly, LeToya and LaTavia when he was tasked with moulding them into superstars when they were just 13-years-old, before they became the group Destiny's Child.
Active from 1988 up until they disbanded in 1997, Tony! Toni! Toné! were a popular threesome who topped the charts on multiple occasions in the early 90s with hits such as It Never Rains (In Southern California), Feels Good and Whatever You Want. While Raphael Saadiq went on to become the most popular of the group as a solo artist - he won a Grammy for D'Angelo's Untitled (How Does It Feel), had several successful albums, and formed the popular trio Lucy Pearl - Wiggins used his talent as an established blues guitarist, producer and vocalist to nurture other talent and work on projects with the likes of Ludacris, Too Short, and Jamie Foxx, to name but a few. And it wasn't just Destiny's Child he helped shape for the big time, Wiggins is also responsible for guiding the careers of both a young Keyshia Cole and Alicia Keys.
Early days
First meeting Destiny's Child when they were known as The Dolls, Wiggins tells IBTimes UK that he could see Beyoncé was built for a future in entertainment, even at the age of nine: "I didn't even know she could really sing, but what I did know was she had the heart and definitely had the gall."
Meeting the group through a friend of his, it wasn't until the girls were a bit older that Wiggins would come to work with them. "I was over at my buddy's house and looked on the wall at a picture of the girls and and I asked what happened to them," he explains.
After being told they had been signed by Daryl Simmons, Babyface and their team Wiggins put it out of his mind, that is until he received a phone call from a dedicated father.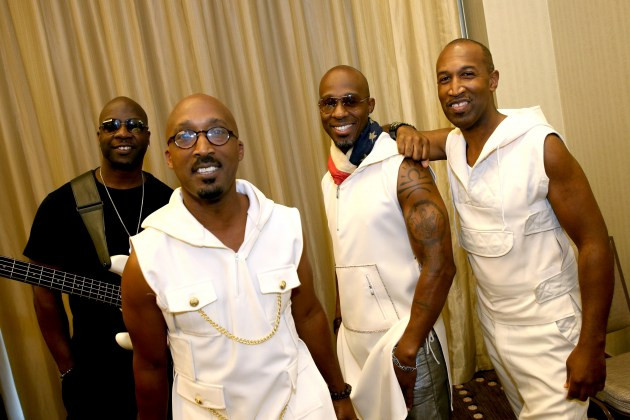 "About six months later I got a call from Beyoncé's dad, Matthew," he says. "'Hello, D'Wayne this is Matthew Knowles, we're interested in working with you.' So I asked him who was in the group, because originally there was about six or seven of them. He told me it was just the four of them now and he said he was gonna send me some music.
"So, he sends me this cassette and I play it and I call him back and say, 'Dude, this ain't no fucking 13-year-old girls, I ain't crazy.' He said: 'Yes it is! It's Beyoncé and Kelly and LeToya and LaTavia.' So at this point, I'm thinking he's b*******ting me, so I'm telling him, 'No that's Paula Abdul or someone,' you know what I'm saying? And they sound like, you know, grown women. So, anyway, he sends me a VHS tape, I put it in, I watch it and couldn't believe what I was seeing."
And so it begins…
"Back then Beyoncé was so mature for her age," he continues before breaking down how their working partnership began. "So after talking business, I produced some stuff for them and then I ended up moving them to Oakland. I put them in a house and they hated me for it because they were from Texas. They were used to everything nice and shiny, diamonds, and nice shoes, you know? I'm from Oakland, we're a little more urban.
"I put them in a nice six-bedroom pad and furnished the whole house. I had to hire tutors for them and all that stuff – I really learnt a lot from dealing with the tutors as a matter of fact. I was thinking to myself that it was different for me to put a deal together where I had to take care of the artists' education. It meant I had to make sure that the parents, who were all the way in Texas, knew what was going on and that grades were being kept up."
Acting as a stepfather or an uncle of sorts to the girls, to this day Wiggins commends Matthew Knowles on how trusting he was to allow four young and impressionable girls to be left in his care in a completely different part of the country. "I often think about the fact that he let four women - young ladies – be taken care of by me," he says. "He would come out, you know, every two or three weeks or whatever, but he trusted the situation. I guess he felt me out, he knew my family, he knew what I was used to."
"I often think about the fact that he let four women – young ladies – be taken care of by me," he says. "He would come out, you know, every two or three weeks or whatever, but he trusted the situation. I guess he felt me out, he knew my family, he knew what I was used to."
Questioning destiny
Still in awe of what Beyoncé and the rest of Destiny's Child have achieved, Wiggins admits he did not think they would get as far as they did. Not because they lacked talent, but because of the way the industry was set up at the time.
"Because they were so dope and so real, I didn't think it was gonna happen for them," he says with a regretful frown on his brow. "I didn't think the industry was ready for them because they were too good – that's what I didn't like about the industry back then.
"They were all so f**king talented – I used to film them all the time and I have a lot of footage of them that shows this – and because of that I didn't, you know, think they were gonna be who they turned out to be. I just really dug them. I'd tell them, 'Y'all are dope. You know what I mean? The way you work, the way you write, the way you sing everything. You're dope!' So they had been groomed, they were groomed before they got to me. I just put another layer on top."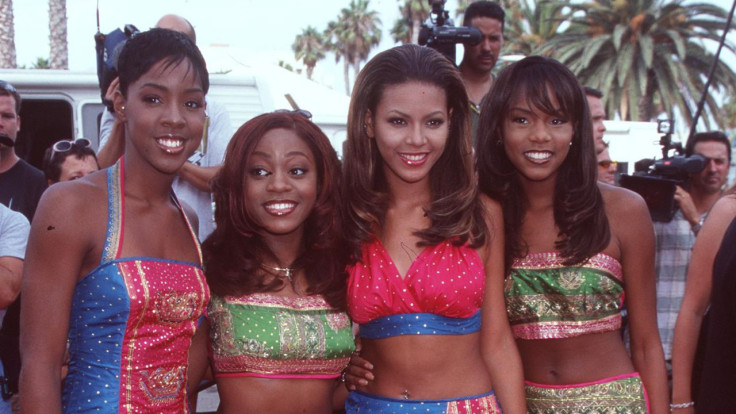 Remembering a conversation with Knowles that really inspired him to push the girls even harder, Wiggins recounts a turning point behind the scenes that was triggered by another girl group outselling Destiny's Child.
"We were at Sony – that's how I met Alicia Keys, I was working with her at the same time – and there was a group on Sony called Xscape. Their first album sold millions and Destiny's Child's first album just about sold gold. Then Matthew was like, 'Man, I like them too, but they can't touch our girls, man.' Of course, we felt like that, but that's what the industry is like, you either sink or swim."
Time to swim
Going on to sell more than 60 million records as a group, with Beyoncé adding to this tally with a further 100 million, and Kelly Rowland adding close to 30 million, Destiny's Child sure enough got over the hump of not selling the numbers they wanted to of their debut album. The reason for this turnaround simply came down to mindset according to Wiggins. "Their mindset was: 'We're getting this! We're getting this!' and they did," he explains.
"A lot of people can say what they want about Beyoncé, but I've been around some bad ass singing chicks, ok? And I ain't just talking about people in the industry, I'm talking about people I know like Rosie Gaines and all them types of people. She is the truth! I remember getting stuck in with Beyoncé behind the board and she'd be doing all kinds of shit and the rest of the girls would all be laughing, but when I look at it and I see her now, she was really holding it down right there.
"I mean like, wow, to see a kid of that age having the glow like that was incredible, and you've gotta be able to see that in them, you know? Alicia, she had the glow. When I met her I was like, 'This girl, she's dope!' To this day when I see Matthew, or I see Beyoncé, or whatever, it's a different connection. It's like she's a niece or something, that's how you can look at it. When I see her doing her thing, I'm like, 'Wow!' She's come a long way from those days in Oakland."
Beyoncé will be performing as part of her Formation Tour at London's Wembley Stadium 2-3 July
---
Will Lavin is a Hip Hop Music & Lifestyle Specialist of 10 years. A 2015 IMC Award winner, he's written for publications such as VIBE, XXL, Complex and Blues & Soul. He's worked with artists such as Chaka Khan, Timbaland, will.i.am. and Chris Brown. He also runs illwill.co.uk.
---