Kanye West went on an alleged public rant against Beyonce and Jay Z for not visiting his wife Kim Kardashian personally after the Paris robbery incident. During his 19 October concert in Seattle, the rapper reportedly slammed his neighbour couple, and it appears like his words did not go well with the Lemonade singer who is reportedly 'frustrated' over the incident.
"Beyonce is frustrated and disappointed in Kanye for calling them out like this. They've been friends with Kanye for a long, long time, if he has issues with them, he can call them up and they can talk about it in private," a source close to the Drunk In Love singer told Hollywood Life.
Kardashian was robbed of jewellery worth millions at gunpoint at her Paris apartment on 3 October. The reality TV star has since been away from the public eye and is taking time to recover from the trauma. But after the Life Of Pablo artist revealed his friction with the 46-year-old music mogul, Queen Bey thinks Yeezy should pay more attention to Kim's healing process.
"She thinks he should be home taking care of Kim, not putting his energy into this kind of childish negativity. After all the pain and suffering the Paris robbery caused, Bey really doesn't think the world needs them feuding," the source added.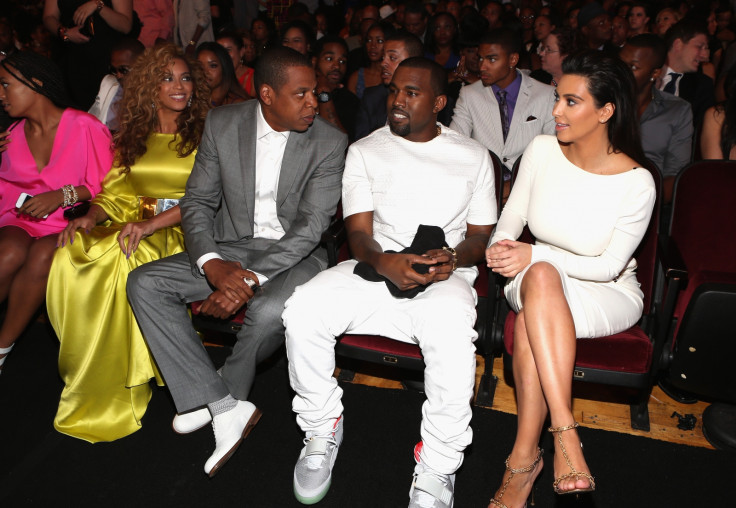 During his concert in Seattle, the 39-year-old rapper made it clear that he is not happy with "friends" who did not bother to come to his house to support his wife. "Don't call me after the robbery and say, 'How you feelin'?' You wanna know how I'm feeling? Come by the house ... Bring the kids by the house, like we're brothers," he said without naming Jay Z or Beyonce.
Kanye also hinted that his daughter North West has never played with Blue Ivy, the daughter of the music power couple. "It went into some Tidal/Apple political s**t about percentage on songs. I can't take this s**t, bro! Our kids have never even played together," West said.
Watch Kanye West speak at the concert below: