Beyoncé Knowles' Heat fragrances have been named the best-selling celebrity fragrances of all time, according to reports on the internet.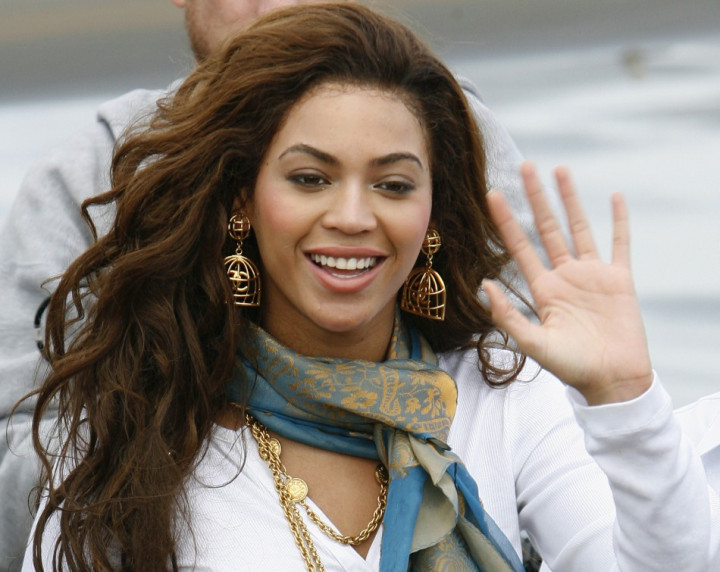 Website That Grape Juice claims the range of six perfumes (starting with Heat in 2010 and including the special edition Heat: The Mrs Carter Show World Tour, which was released during her Mrs Carter Show World Tour) have raked in over $400m worldwide.
"I love my music, I love performing and most of all I love and appreciate my fans," Beyoncé said earlier this year, while launching the special edition Heat, "I wanted to give them a special remembrance of this tour and I created this scent to reflect the power, passion and playfulness I put into my performances.
"I want women to feel sexy, strong, empowered and I want them to feel like they can conquer anything. When they walk into a room, I want them to feel like they can leave a lasting impression on everyone they walk past," the former Destiny's Child star wrote on her products' website.
According to E! Online, the special edition Heat has a mix of florals, vanilla, sandalwood and a fruity essence. The packaging is spectacular as well - it comes in a turquoise glass bottle similar to the flame-red Heat, the original.
The other fragrances in the R&B queen's closet include Heat Rush and Midnight Heat. And then there is the Pulse range - Pulse, Pulse NYC and Pulse Summer Edition.
Check out this commercial for Beyonce Knowles' original Heat perfume, from 2010:
[Video Courtesy: YouTube/LeBron Xu]
For information on where to buy the Heat and Pulse range of Beyoncé Knowles' perfumes, click here.
Meanwhile, the 31-year-old Grammy Award-winning singer took to Instagram to show off a new hairstyle - a pixie cut. The glamorous star will be in the UK in mid-August, for performances at Chelmsford and Staffordshire before jetting off to South America for concerts in Brazil, Venezuela, Colombia, Mexico and Puerto Rico!
For more information on tour dates, click here.
For ticket information, click here.
Meanwhile check out a 30s teaser video for Beyoncé Knowles' Mrs Carter Show World Tour:
[Video Courtesy: www.Beyonce.com]