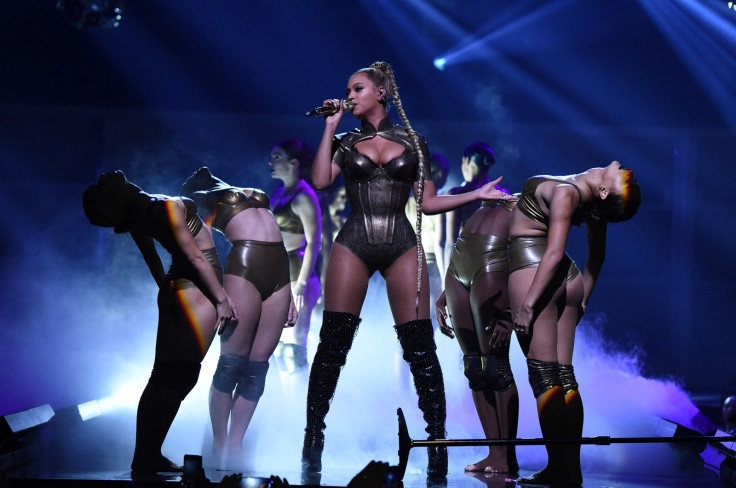 Beyonce joined other superstars like Brad Pitt, Sylvester Stallone and Miley Cyrus who all have been victims of death hoaxes in the recent past. However, the spokesperson of the Lemonade singer dismissed the fake reports and said that the singer was 'alive and well'.
"She joins the long list of celebrities who have been victimized by this hoax. She's still alive and well," Queen Bey's spokesperson told Hollywood Life.
Meanwhile, adding more to the developments, the 35-year-old pop diva shared an Instagram post on Monday, 23 October and fans started assuming that she posted the photo to subtly dismiss the rumours.
The mother-of-one posted the picture of a grayish heart-shaped cloud with the background of the bright blue sky.
"Look it's you, an angel sent from the heavens," one fan commented on the caption-less picture while another wrote: "They said she dead I don't believe it."
The Drunk in Love singer on 15 October ripped her left earlobe during her TIDAL X: 1015 performance in New York City. However, like a true professional, she continued her performance with no sign of pain on her face even while she was bleeding from the ear.
But this positive piece of news about the music icon made headlines for a wrong reason when her death hoax, citing excessive bleeding from the ear, started circulating. Aussie Network News blames the fake news report on a dubious Facebook page which claimed: "At about 11 a.m. ET on Tuesday (October 18, 2016), our beloved singer Beyoncé passed away. Beyoncé was born on September 4, 1981 in Houston. She will be missed but not forgotten. Please show your sympathy and condolences by commenting on and liking this page."
Such doubtful links on the social networking website can be an open invitation from hackers to infect malware in order to gain access to personal information.
Earlier a false story claiming Brad Pitt found dead was also circulating on Facebook.