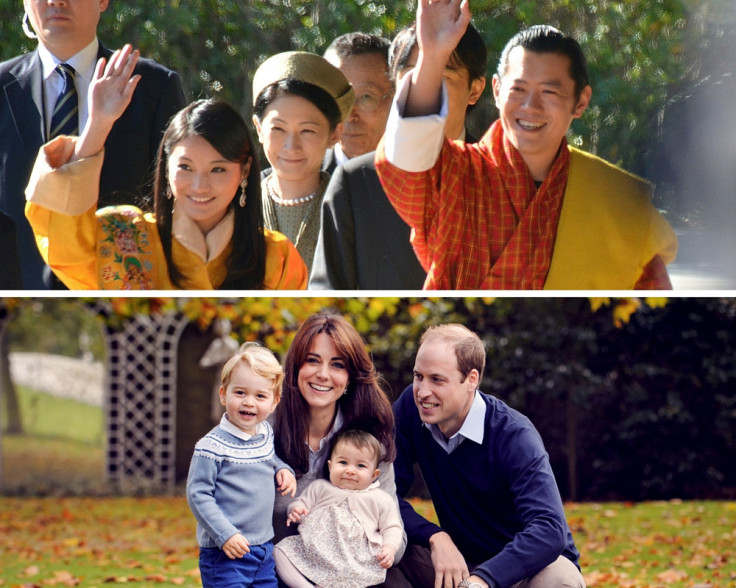 The Duke and Duchess of Cambridge are to pay an official visit to the Buddhist kingdom of Bhutan in March to meet a royal couple dubbed the "William and Kate of the Himalayas". King Jigme Khesar Namgyel Wangchuck, "the Dragon King" and his wife Jetsun Pema, known as one of the most glamorous women in the orient, are set to welcome Kate Middleton and Prince William to the "happiest kingdom" on the planet.
Bhutan is small landlocked kingdom between China and India, roughly twice the size of Wales, with a society based entirely on Buddhist principles. Tourism was not permitted in the country until 1974 and it held its first parliamentary elections in 2008.
Kate and Wills will attend the Kingdom in March as part of their official tour of India, with Prince Harry paying an official visit to Nepal in spring as well. Harry's visit to neighbouring Nepal will focus on the Gurkhas while visiting areas that were destroyed by the earthquake that left 8,000 people dead in April 2015.
The palace says the visit is by request of the British government. "The visit is being carried out at the request of Her Majesty's government and will be the first time their royal highnesses have visited the country," they said.
The Bhutan king has been nicknamed "the Asian Elvis" after his sideburns and black, slick back haircut. And he is no stranger to the upper echelons of the British society either after studying at Magdalen College, Oxford.
The 35-year-old took over the throne from his father, who had four wives, in 2006, although he has committed to having just one. Queen Jetsun, 25, studied international relations at Regent's University London and has been described as an Asian style icon.
They got married in 2011 and for their honeymoon, they went travelling before embarking on a working holiday abroad to Japan and London, where they met Prince Charles and the Duchess of Cornwall. The pair are expecting their first child later in 2016.
Bhutan – the happiest nation on earth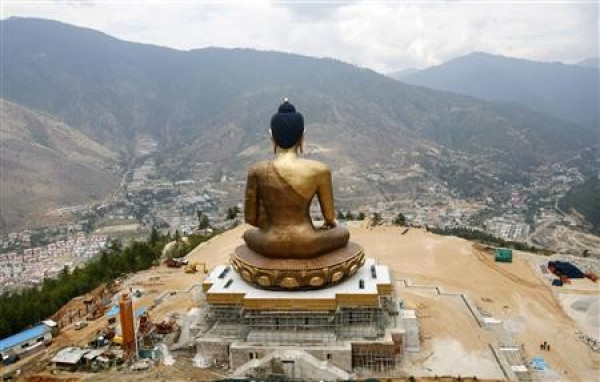 Bhutan has a population of 770,000, and is governed by the notion of Gross National Happiness.
Tourist were first allowed into the landlocked country in 1974.
Visitors are charged a daily fee of $250 on entry to the country.
Archery is Bhutan's national sport.
It was the last nation in the world to have TVs when they were introduced in the late 1990s. The currency is Ngultrum and £1 is the equivalent of around 97 Bhutanese Ngultrum.