Kate Middleton turns 34 on Saturday (9 January) and what a difference a year makes. In the last 12 months alone our favourite royal has welcomed her second child, collected her share of air miles and used her platform to raise awareness of worthy causes. To help celebrate the big day, we take a look at her biggest highlights from 2015.
The birth of Princess Charlotte
On 2 May Kate gave birth to her second child at St Mary's Hospital in London, weighing 8lb 3oz, just two hours after being admitted to the Lindo Wing. Princess Charlotte is fourth in line to succeed her paternal great-grandmother, Queen Elizabeth II, after her paternal grandfather, father, and elder brother.
In November, to celebrate her first six months in the world, the Duchess, showed off her photography skills by taking pictures of her daughter in Anmer Hall, her country home using her Canon EOS 52 Mark II camera. In the snaps, a beaming Charlotte wears a pink cardigan over a dress with a collar.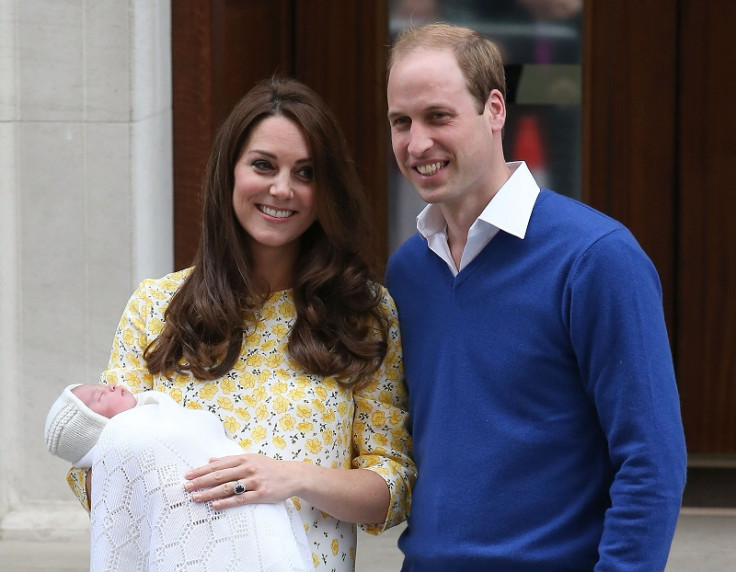 Bold new hair style
In September, the fashionista marked her return to official duties – following the birth of Princess Charlotte – by stepping out with a long fringe, aka bangs. However, it has been reported that after receiving mixed reviews she let her fringe grow out. On the tail end of 2015 she visited celebrity stylist, Richard Ward, to cut her famous flowing tresses into a long bob.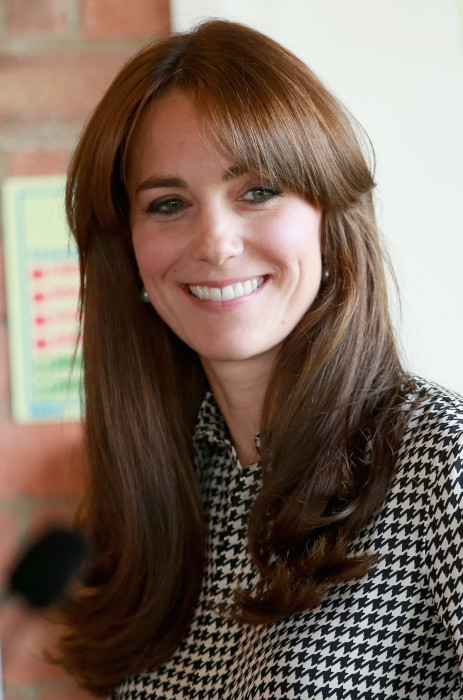 Daring outfits
Despite being a mother-of-two Kate is far from frumpy and continues to impress with her bold fashion choices. Back in October, she sent tongues wagging at the Spectre premiere in London when she arrived in a stunning floor-length blue Jenny Packham gown.
Although she was joined by her hubby Prince William and brother-in-law Prince Harry at the star-studded event, she made sure all eyes were on her as she strutted down the red carpet, chatted with Daniel Craig himself and greeted fans while she flashed a hint of her back in her sheer dress, which made it obvious that she has gone bra-less for the night.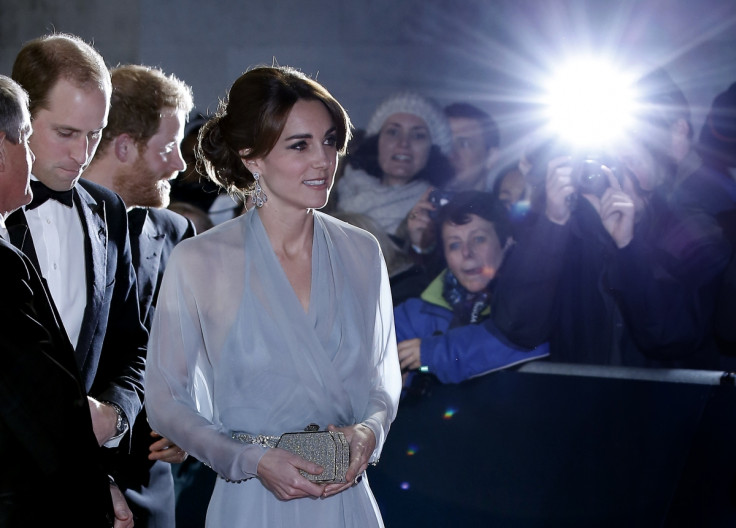 George starts nursery
On Wednesday (6 January) Kate's first born Prince George made his way into Westacre Montessori nursery for the first time where he officially kick-started his early school life. Like any proud mother Kate couldn't wait to capture, and more importantly, share the moment. She posted two snaps on Kensington Palace's Twitter account.