The Big Bang Theory season 10 episode 14 will not air on 26 January
The Big Bang Theory season 10 goes on a hiatus until February.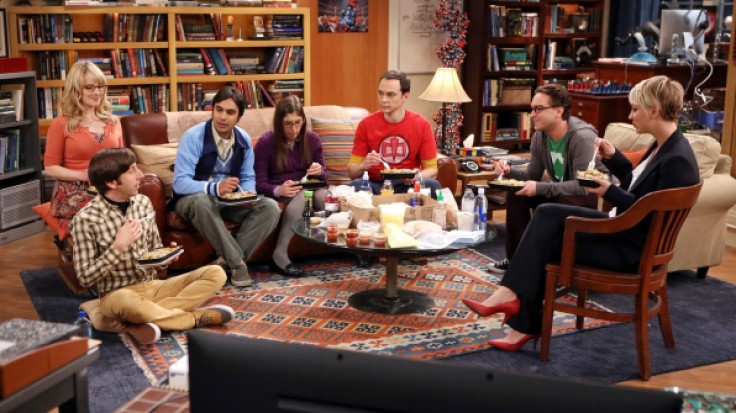 The winner of the People's Choice favorite TV comedy series The Big Bang Theorywill go on a brief hiatus and episode 14 of season 10 will not on 26 January. The series will return in February with the remaining episodes. The next episode is titled The Emotion Detection Automation, where Sheldon Cooper will use a machine to read people's emotions.
Warning: Potential spoilers ahead
In the same episode, Rajesh will be seen holding a focus group of his ex-girlfriends to determine what went wrong in his previous relationships. According to the synopsis, "Penny tries to get Randall a job interview which infuriates Leonard, Sheldon has a machine to help him read emotions and Raj discusses relationships with his ex-girlfriends."
According to a leaked report, Raj's exes – Emily Sweeney, Claire, Lucy – will discuss and come to the conclusion that he is too needy, pushy, a momma's boy. Also, Leonard and Penny will fight over her brother Randall. The report states that they would fight because Penny didn't tell her husband about getting a job for her brother, or ask him about the possibility of him moving in with them. Meanwhile, Sheldon is not happy with the gang, as they make fun of his machine.
Actor Johnny Galecki, who plays Leonard, recalled the origin of his empty glasses in an interview with Huffington Post. He told the outlet, "Oh, man. You're killing the magic" and added, "We rehearsed the first episode for about a week and a half, and when we started to shoot, they said, 'Well, you're gonna take your glasses off, right?' I said, 'No, I want Leonard to wear glasses.' They said, 'Oh, we just thought you were wearing them as Johnny for rehearsal all week'."
Galecki explained that he usually has to look up while talking to co-star Jim Parsons and his lenses would catch the light while looking up. Following this, he decided to take off the lenses, as he recalled, "I quickly popped out the lenses and that's the movie magic behind that."
© Copyright IBTimes 2023. All rights reserved.