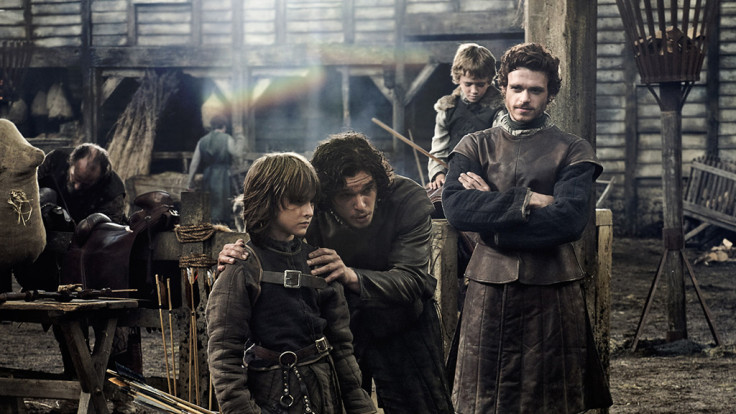 Game Of Thrones fans are in for a big treat as the HBO blockbuster returns to TV for a post-Christmas marathon from 26 to 31 December. All the episodes of the entire six seasons of the fantasy series will air on television back to back starting from Monday at 12pm EST. Winter is coming to HBO2 on 26 December with season 1 episode 1 – 10.
Where and how to watch Game Of Thrones season 1
Before the hit HBO series ends its chapter with the final two seasons, a refresher in the form of season 1 – 6 is always a welcome, especially in the post-Christmas phase.
Return to the cold Winterfell before Ned Stark was butchered this Monday as season 1 airs on HBO2 from 12pm EST onwards. Every hour, a new episode will be broadcast until 9pm EST.
GOT fans can watch the entire season 1 via live stream by clicking here. Alternatively, log into HBO Go app on mobile devices to stream season 1 online or use HBO Now service. For further details and error reports keep an eye on HBO Go's Twitter feed or viewers in the US can write to them at this link.
Game Of Thrones Monday's episode schedule:
It's the time when all the Stark children are still young and alive, Queen Daenerys is yet to marry Khal Drogo and Jon Snow hasn't reached the north of the wall or had encounters with the White Walkers. From 12pm EST to 9 pm EST here's the entire schedule for season 1:
12:00 p.m. — Season 1Episode 1 - Winter is Coming
1:00 p.m. — Season 1 Episode 2: The Kingsroad
2:00 p.m. — Season 1 Episode 3: Lord Snow
3:00 p.m. — Season 1 Episode 4: Cripples, Bastards and Broken Things
4:00 p.m. — Season 1 Episode 5: The Wolf and the Lion
5:00 p.m. — Season 1 Episode 6: A Golden Crown
6:00 p.m. — Season 1 Episode 7: You Win or You Die
7:00 p.m — Season 1 Episode 8: The Pointy End
8:00 p.m. — Season 1 Episode 9: Baelor
9:00 p.m. — Season 1 Episode 10: Fire and Blood
The rest of the seasons air on the following days: Season 2 – 27 December, Season 3 – 28 December, Season 4 – 29 December, Season 5 – 30 December, Season 6 – 31 December. Enjoy the GOT marathon and keep an eye on this space for information on each day.