Big Bang Theory's Kaley Cuoco answers the 'why him' question about boyfriend Karl Cook: 'He's perfect'
Cuoco stars in holiday comedy Why Him? alongside Bryan Cranston, James Franco.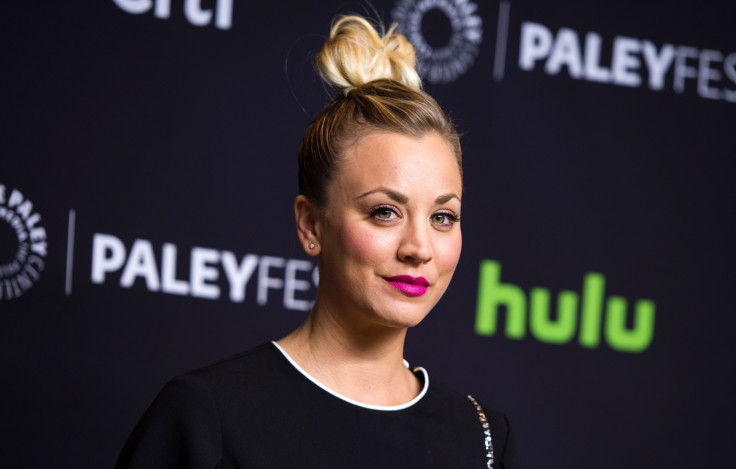 Kaley Cuoco and her 'horse guy' Karl Cook have often made romantic appearances on the red carpet and showered each other with adorable praises. And, the premiere event of the Big Bang Theory actress's upcoming movie, Why Him?, on Saturday (17 December) was no different as Cuoco went on to gush about her "perfect" boyfriend.
Answering the crucial "why him" question about her real-life partner, the actress told Entertainment Tonight: "He's so cute. [Why him?] Because he's perfect!"
The happy couple strutted on the red carpet of the holiday comedy film with style as they flaunted complementing outfits.
Cuoco cut an elegant figure in white, dressed in a sheer floor-length dress and her boyfriend Cook kept it classy in a chequered style suit.
Cuoco, who is famous for her role as Penny in the CBS show, met her equestrian boyfriend at a horse show and ever since the couple seem to have been inseparable.
"I am so happy... I can't stop smiling, life is so, so good. We met at a horse show, I finally found my horse guy. It was very meant to be," she told The Talk host Sharon Osbourne.
"He's an amazing rider, amazing equestrian, and a great human. We shared a passion for horses and dogs ... It's been lovely," the 31-year-old actress shared.
Before things heated up with the horse-loving Cook in March, the Sitcom actress was married to professional tennis player Ryan Sweeting. While the relationship ended with a bitter divorce, Cuoco seems to have moved on from the split.
"I wear my heart on my sleeve, and I knew, even deep down, I knew that this was just not the right thing, that the right thing is coming for me... I'm just glad I got through it. I couldn't be happier," she had said earlier.
© Copyright IBTimes 2023. All rights reserved.