Fans of The Big Bang Theory will be over the moon to hear that the cast are keen to return after the show's 10th season, despite rumours of Sheldon and co wanting to throw in the lab coats.
The science-crazed American sitcom – created by Chuck Lorre and Bill Prady – is set for high-stakes negotiations between CBS and Warner Brothers on a potential 11th season, which could be the reason behind the stars' recent zealousness.
When Kaley Cuoco, who plays Penny, was asked whether the next season could potentially be the show's last, she hastily responded: "No," before adding, "I think it's a given that we want to be here. That's the overall consensus. It might be a sticky road, but if I have anything to do with it, we'd be here for much longer. That's the goal," reports TVLine.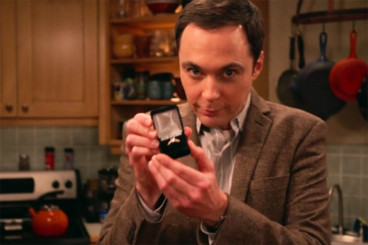 Her co-star Jim Parsons, who plays the eccentric yet lovable character Sheldon Cooper, echoed her thoughts. He said: "If the opportunity to go past Season 10 came up, I'd be very hard-pressed to tell you who [among the cast] might say no — if anybody would. I wouldn't."
Parsons, who has bagged a string of gongs for his portrayal of Sheldon including four Primetime Emmy Awards for Outstanding Lead Actor in a Comedy Series, cites his creative fulfilment in the role for his enthusiasm. "The writers are still so devoted and on top of it," he enthuses. "The stories that come out are still so much fun to play — there's no drudgery aspect to this.
"I'm trying to imagine when an actor in a good situation would go, 'I'm out of here'," he adds. "I don't think it would be between Seasons 10 and 11 — not if things are going well."
Showrunner Steve Molaro appears more circumspect about the future, stating that he's still focused on season 10. He said: "I'll keep pushing forward and, as we learn more, we'll adjust if necessary... If everything keeps going the way it's been going, absolutely [I'm up for more]."
The Big Bang Theory is currently in its ninth season, and airs on E4 in the UK and CBS in the US.