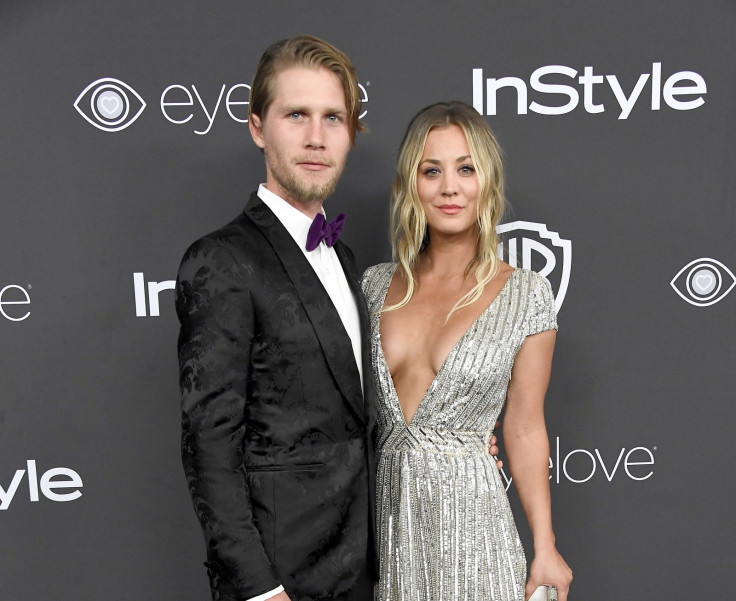 Television star Kaley Cuoco is currently busy filming for The Big Bang Theory season 11, which means she has to be away from her boyfriend, Karl Cook.
The CBS star has penned a touching post dedicated to her equestrian beau on social media, which is melting fans' hearts. Sharing an adorable snap of herself and Cook kissing each other on Instagram, she wrote, "I miss you every single time @mrtankcook," alongside several emojis.
The post is liked by Cook and 76,587 other followers of hers, who could not help themselves from commenting on the post. A user commented, "Awe! You two are adorable!" while another said, "He's your soulmate "
Another wrote, "You guys clearly don't spend nearly enough time together. I mean look, he got all boogers and she got all heard:) if it's not clear, It was a joke. Stay awesome." A follower of hers even suggested a song for Cuoco to dedicate.
"There is an old Dean Martin song on i-tunes, 'Return To Me'. Send it to him. He'll get the message," read the comment, while another wrote, "Could this be any more adorable!" A fan of the couple wrote, "Get married already!!! That'll put an end to smoochie smoochies."
Fans of the couple urged them to get married soon. "Get married already!!! That'll put an end to smoochie smoochies," reads a comment as another user asked, "When y'all getting married??!!!"
"Marry her @mrtankcook ! Have lots of babies, you'll be great parents," a user wrote in the comments section.
Like fans, the couple has earned the seal of approval from Cuoco's long-time friend and 8 Simple Rules co-star, Amy Davidson. She told Entertainment Tonight, "Karl is great. He's exactly who you see. He loves cooking and he's gentle and he's a kind person. I'm really happy because she deserves to be treated well."
When asked if she thinks Cook is "the one" for Cuoco, Davidson responded, "I hope so. I do, yeah." The 37-year-old actress also explained why, according to her, their relationship works. "I think the fact that they have something outside of the industry that brings them together -- the fact that he's equestrian and she's an equestrian. She's such an animal lover, advocate. That brings them even closer together."