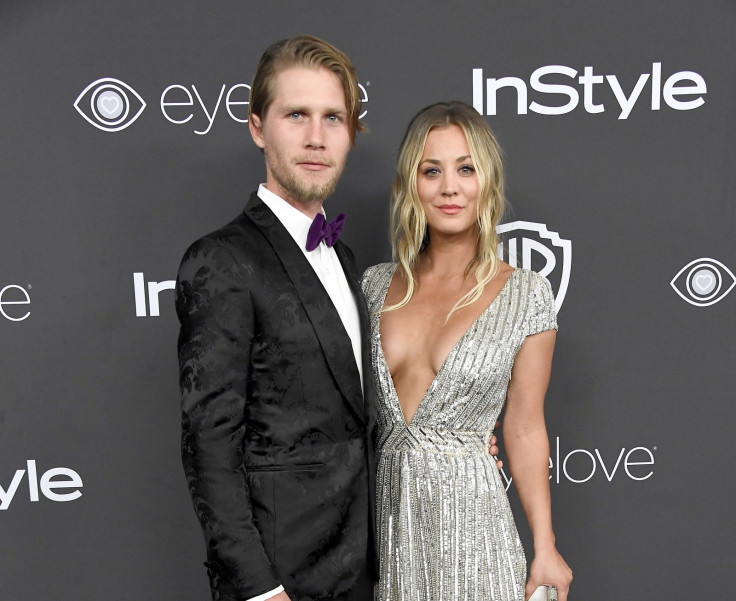 Kaley Cuoco's boyfriend, Karl Cook has earned the seal of approval from The Big Bang Theory's star's long time friend and 8 Simple Rules co-star, Amy Davidson.
Davidson in an interview with Entertainment Tonight at the premiere of Netflix's True and the Rainbow Kingdom spoke about what she really thinks of the 26-year-old professional equestrian, who is dating the CBS star for over a year now.
"Karl is great. He's exactly who you see. He loves cooking and he's gentle and he's a kind person. I'm really happy because she deserves to be treated well," the 37-year-old actress said of Cuoco's boyfriend.
When asked if she thinks Cook is "the one" for Cuoco, Davidson responded, "I hope so. I do, yeah." She also explained why, according to her, their relationship works. "I think the fact that they have something outside of the industry that brings them together -- the fact that he's equestrian and she's an equestrian. She's such an animal lover, advocate. That brings them even closer together."
She continued, "They make sense. I'm so happy for her. I told her, I'm like, 'You deserve the world.' We can't settle, especially when it comes to love. It's so important."
Davidson also gushed to ET about how close she is to the CBS star. Amy was quoted as saying, "Kaley has been such a support system over the years for everybody. She is a sister. I don't have a sister, so we've always said, 'sisters.' You go through something so tragic that nothing can break that bond. She's a powerhouse. I'm so proud of her."
Cuoco met Cook at a horse show in 2016, and the two have been in love since then. The actor who plays Penny on The Big Bang Theory, recently took a trip to Australia with her boyfriend Karl Cook's family and called it the "trip of her lifetime".
Cook's family and Kaley spent time in Sydney and the Northern Territory outback and shared a lot of snaps on Instagram to document their holiday Down Under.