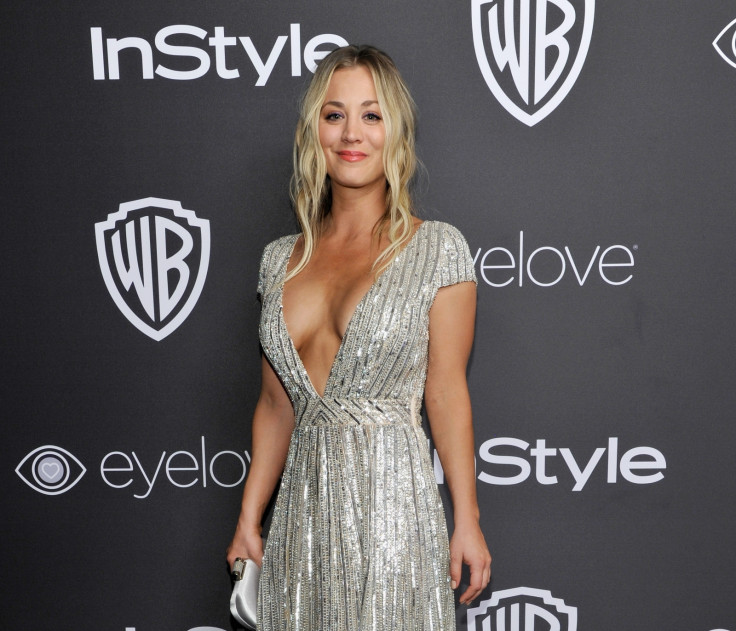 The Big Bang Theory star Kaley Cuoco is known to experiment with her hair, from rocking a pixie cut to dying it pink and icy silver in the past, and the actress has admitted that she is not ready to slow down.
Cuoco spoke to Us Weekly at the launch of Panera Bread's new Craft Beverage station in Studio City, Los Angeles. "Just blink and it might be blue or something. I always do something stupid to it. It's hair! It grows back."
The 31-year-old is currently sporting a lob and is enjoying having her own natural hair for now. She explained, "I'm happy with this length. I have no extensions in, it's all me, which feels really good."
While the Penny actor said that she loves to be glammed up for public events, she also admitted to keeping it low-maintenance when she's not working.
"I absolutely love makeup. I don't wear a ton, I obviously am today, but not in normal day life, but I actually enjoy it. I like knowing I have it. I have every makeup brush you could ever imagine. I don't even use them. I like looking at them," Cuoco said.
The Big Bang Theory star also shared her beauty essentials. "Kiehl's lipgloss for sure. I always have mascara, always, always, always. But I think just the lipgloss and sunscreen, for sure!"
The CBS star, who has been dating equestrian Karl Cook for over a year now, revealed that she enjoys making dinner with her boyfriend.
"My boyfriend cooks too and he's an amazing, amazing cook. So we love to go to the grocery store. I'm one of those weirdos who actually likes to buy my own ingredients."
Cuoco went on to gush, "I couldn't be happier. I feel very, very lucky that I found someone like him."