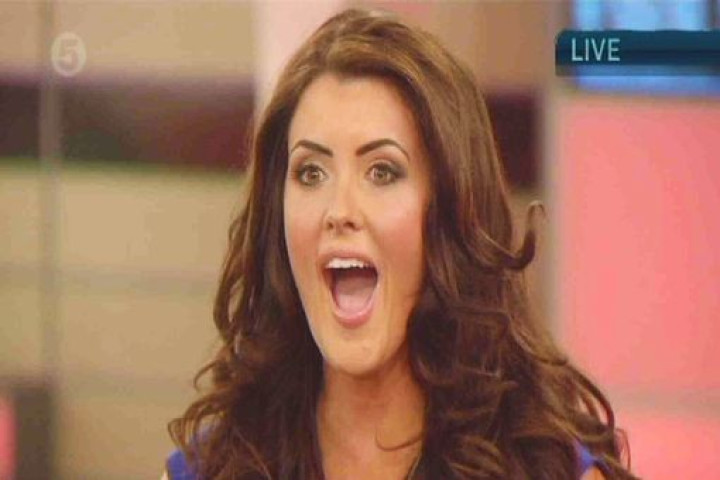 Helen Woods has been crowned the winner of Big Brother.
The brunette beauty beat the final six housemates to take the top prize of £100,000 and the title of Big Brother winner 2014.
Helen found herself in the final two with runner up Ashleigh Coyle, a favourite to win the show. Leaving the house as the winner of the reality series she received a mixed reception and was met with boos from the crowd.
"Ashleigh was the winner. Ashleigh was the winner," she said in disbelief.
She admitted that she might not have lasted so long in the house had she not won a pass to the final in the first show.
"I never thought in a million years that I could win," she said. "I would have been out ages ago without the pass."
A former prostitute, Helen came to fame following a sex scandal, when it was disclosed that she had a threesome with England footballer Wayne Rooney.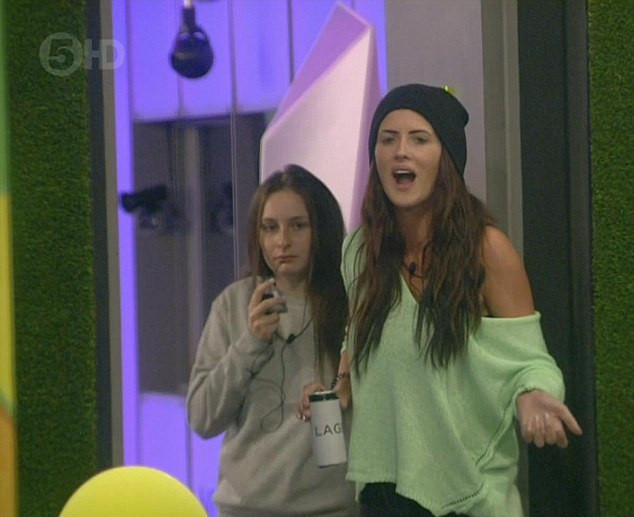 She proved to be a volatile contestant at the off and was caught in endless rows with her fellow housemates. She received a formal warning from Big Brother for alleged bullying behaviour and offensive language, and later found herself at the centre of a blossoming romance with Mancunian model Ash Harrison.
Described by host Emma Willis as the "most volatile and controversial housemate" Big Brother has ever had Helen said of her behaviour: " I am completely over the top. I'm out of order on many occasions. I can be aggressive as well. But it's when people wind me up too much and take it too far that I react like that. And hopefully I won't now. "
She said that she recognised her behaviour was wrong and consciusly changed. "I did get the warning, but I knew I couldn't carry on with that behaviour and I wanted to make friends in the house but there were some people who made that impossible."
The beauty therapist said she learnt from the experience. "I can't speak to people like that even if they are annoying me. I've got to learn to bite my tongue more."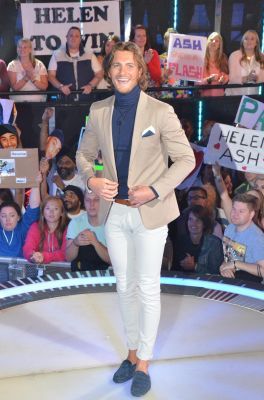 Speaking of her relationship with model Ash, she denied a romance. "I love him as my best friend. Of course he's gorgeous, but he's a really good friend. I couldn't have lasted in the house without him."
Based on the theme of the Power House, this year's Big Brother featured easily one of the most volatile groups of housemates ever , including a former prostitute, a moralising glamour model, a rapping teacher, a morose actor, a high flying entrepreneur and a former Playboy bunny lawyer.
There were fights, showdowns and there was also rampant on screen sex, as the housemates battled for supremacy.
Host Emma Willis described it aptly as "72 days of love laughter bitching and bonking," as Ash Harrison, Helen Woods, Pav Paul, Chris Hall, Ashleigh and Christopher faced the final public vote.
Pav was the first of the final six to make his exit and was joined by actor Chris.
The Punjabi psychology graduate, who came in on day 40 as a surprise new housemat,e left the Big Brother home with some celebratory bhangra dancing.
Pav, who went from being the most resented housemate all the way to the final, said that he had wanted to teach the world about his Sikh culture during his time in the house and never expected to make it to the final.
"I'm so surprised. I'm so overwhelmed," he said. "I just said I wanted at least two people here for me. My family and my friend are absolutely everything to me. My letter from home was the changing point of the experience for me.
"I just stayed true to myself and tried to push through every obstacle I faced. It was finally when I was accepted and treated as an equal in the house."
"Being in the Big Brother house was an amazing experience, I've seen the highs and the lows and I'm grateful to have been here," he concluded.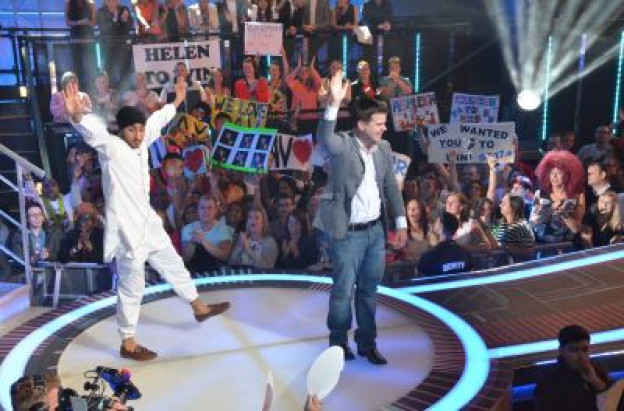 Chris, meanwhile, who was often the focus of resentment and suspicion among the housemates, said he was lucky to have stayed there so long.
"I expected to be there for a fortnight perhaps. But I was lucky and it kept going. I just became part of the furniture. I found it mentally challenging and probably shouldn't have been there because I don't like games."
Alluding to his ongoing conflict with former prostitute Helen, he said "the thing about Helen is you can't live with her. I want her to like and respect me because I do like her. But then she blew me off. I can talk to her, it's just a matter of whether I want to."
Mancunian model Ash Harrison was the fourth housemate to be evicted in the final.
Describing his time in the house he said: "Brilliant. I thought I'd be first out, but I've had a great time here. Not one regret. I enjoyed every single day. Others had down days, but I didn't. I enjoyed every single day."
The handsome blonde formed a deep friendship with Helen in the house. The pair shared a bed and were caught smooching under the covers.
Explaining his friendship with the former prostitute he said: "Yeah she's a really good pal of mine. She's just an awesome girl. She's up for a laugh."
He also denied there was a romance between them saying "Oh no, we'll just be dead good mates."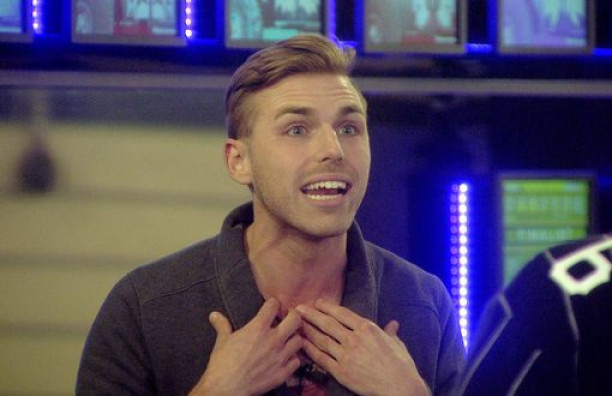 The third housemate to leave the house was teacher Christopher Hall.
Christopher was the focus of a blossoming relationship with fellow housemate Mark Byron. While the pair shared a kiss or two, the relationship quickly hit a wall due to their constant rowing.
And he wasn't hopeful of the relationship continuing outside the house. "It just is what it is with me and Mark. I'd rather just have him as a mate if we're going to just bicker. We bring out the worst in each other," he said.
Irish beauty Ashleigh Coyle was named the runner up. The 18-year-old blonde won fans after she stood up to Helen, and was both admired and mistrusted for her innocence, described as having the looks of an angel and the voice of a devil.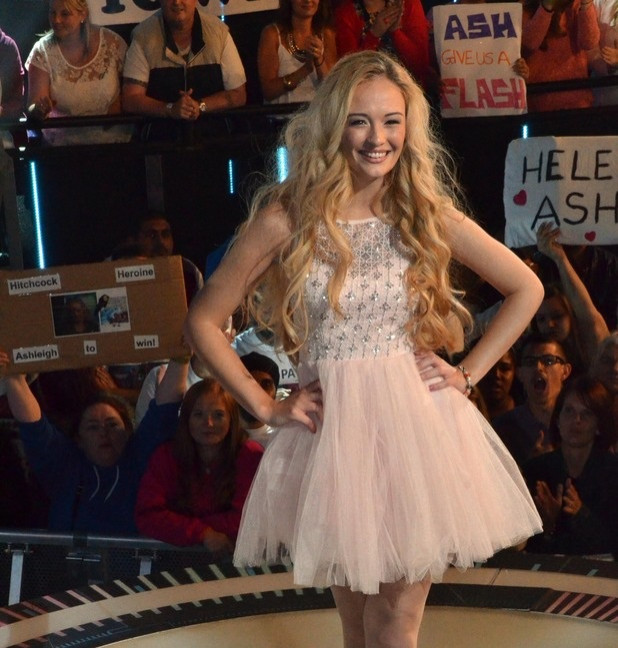 "Whaaat? It's the happiest you've seen me all series," she said. Speaking about her former nemesis in the house Helen, winning the top prize, she said: "She's done so well in the last weeks and turned a leaf and I'm so proud of her."
"I think our differences were so big, they stood out before we realised we had a lot of similarities as well."
"I'm over the moon for her. I'm really, really glad we sorted things out. Because obviously we're in the final two. How awkward would that be?"
With clamours that the voting was fixed to ensure that Helen Woods won, Emma Willis revealed that it was a close call with only 1.2 % difference in the votes.
"If you go on what is the one big talking point of this series, you will say Helen. A lot of it was for engaitve reasons but it depends on how you look at the show. She brought the series to life for those people who have voted for her," explained Willis.
"Helen is unforgettable. She will really go down in Big Brother history."
Celebrity Big Brother begins on Monday 18 August on Channel 5.