While Sausage Party may have had audiences laughing since its release across the pond last week, recent stories have emerged detailing how the animators' experience working on the film was a far different tale. Employees at Nitrogen Studios, who produced the film, have been claiming in an open letter that the studios resorted to "unfair pressuring tactics" to get animators to work extra hours and keep the movie on budget.
According to The Hollywood Reporter, the letter also alleged that the studio "intimidated staff into working past official studio hours, [took] disciplinary measures utilizing fear tactics that demotivate and cause distress (such as threatening to terminate employment)" and implied that other departments were working overtime "voluntarily" as a reason to deny compensation.
More attention was drawn to the claims after Cartoon Brew published an interview with directors Greg Tiernan and Conrad Vernon, where the pair touched upon the film's ballpark $20 million (£15.3m) budget. Comments soon erupted on the article blasting the filmmakers for "boasting about budget" when artists were reportedly mistreated.
"The production cost were kept low because Greg would demand people work overtime for free," commented one alleged animator. "If you wouldn't work late for free your work would be assigned to someone who would stay late or come in on the weekend. Some artists were even threatened with termination for not staying late to hit a deadline."

"There was no one you could go to," said another. "It was uncomfortable." While others made readers aware that a lot of the artists who worked on the movie didn't receive credits.
Tiernan has addressed the comments however, saying that "the claims are without merit" and that the film's "production adhered to all overtime laws and regulations as well as contractual obligations with our artists".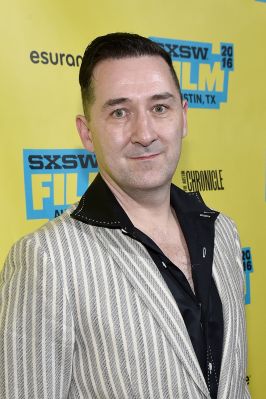 Asked specifically whether he knew why there were anonymous posts criticising the company, Tiernan said: "We take these things seriously and don't want to ignore these claims."
Speaking of the situation, and how this kind of practice often occurs within the animation industry, Daniel Lay, a one-time animation worker who blogs on the topic under the handle VFX Soldier, stated to Variety: "This is kind of the typical case where hungry artists are working on projects they care about and then they end up burning free overtime hours.
"It's almost accepted at the end of the day. A lot of it has to do with the fact that this is an industry of passion. And people don't want to complain out of fear they won't get the next job."
For more entertainment news follow A-List on Twitter @Alistinsider