Most assume that when it comes to digital transformation and 'big data', the oil and gas industry is a bit of a laggard.
However, Babur Ozden, co-founder of Maana, an independent California, US-headquartered upstart, that helps the largest industrial companies in the world to improve their operational efficiencies, believes such an assumption is a fallacy.
"I don't think that oil and gas companies have been late in acknowledging the importance of big data. Quite the contrary, without calling it so, major players in the sector have been the world's earliest big data adopters," Ozden told IBTimes UK.
The start-up, which he co-founded with former Microsoft executive Donald Thompson, and investor Stuart Frost, certainly knows of a thing or two about big data.
It's Maana Knowledge Platform turns industrial domain-expertise and data from silos into digital knowledge for employees to make "better decisions faster."
Simply put, Maana's customers have 1,000s of data sources. Using the company's platform they extract knowledge from these data sources, store the information in a digital repository and then the new knowledge is often used to provide "automatic recommendations to subject matter experts at operational decision points."
And while that client roster includes the likes of Maersk shipping and Airbus, and GE as an investor, oil and gas behemoths like Saudi Aramco and Royal Dutch Shell dominate the portfolio.
"So I speak with some expertise when I say that oil and gas companies are in effect the biggest recognisers of the power of big data. For instance, if you recall just the exploration component of oil and gas companies, it requires a deep examination of data – something they have been doing for the last four decades."
Ozden says people often make the mistake of assuming that a decades-old industry couldn't possibly be digitally savvy. "An integrated oil and gas company, i.e. with both upstream and downstream components, actually is a federated entity under one logo or corporate umbrella. All of its divisions are finding their digital Alamo, and often one division is ahead of the other, with, for instance, the refining unit's priorities and considerations being very different to those on the company's oil rigs.
"On day-to-day workflows, especially in an era of the so-called 'lower for longer oil prices' our clients are making several operational efficiency gains. We partner with them to improve the quality of these operations, and that can add a few billion dollars to the bottomline for an oil major."
The start-up is literally what it says on the tin. 'Maana' means 'meaning' in Arabic and Turkish, Ozden's mother tongue, and for the co-founder's crew it is all about giving meaning to big data for its clients.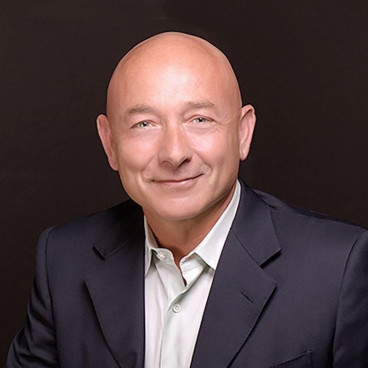 While Maana is not yet prepared to reveal its financials, Ozden says that at the end of their fifth or sixth year of deployment of its platform, each client it has constitutes a "$100m (£75m) revenue generating stream" with the company helping them with the digital transformation of over "100 operational decision points" from reservoir optimisation to refinery management.
"We are a very young start-up that has come a long way. While the co-founders came together in 2011, product development started in August 2013 – the official birth of company."
Patent and trademark registrations followed as Maana started reaching out to massive industrial companies to explore who among them was embarking on a multi-year digital transformation journey.
Shell and GE were the first to sign-on, and Maana has continued to build on that strength.
"Company size and rank matters when it comes to selling solutions, but geographies don't matter to us. Our sales pipeline is a single global market because the companies we target are global."
Starting with the two founders who came together in 2011, the start-up currently employs 110 people, mostly based out of its Bellevue, Washington, US research and development centre.
Alongside its Palo Alto, California HQ, it also has offices in Denmark, Saudi Arabia and the UK. "We're aiming for sure-footed, strategic growth. In the future, we'll open offices both globally and domestically (in the US) strictly contingent upon the needs of the clients we service."
And it certainly isn't Ozden's first rodeo. In fact, he's never actually worked for a large organisation with Maana being the sixth start-up he's been involved with either as a C-suite executive or as founder.
So when's the seventh start-up coming up? "There's more to be done at Maana, but you never know. I'd say give or take another 1 to 3 years."