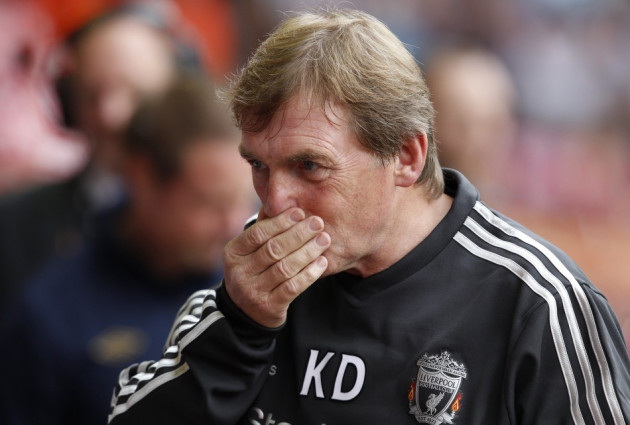 Liverpool manager Kenny Dalglish believes his squad is strong enough to cope with the demands of a busy festive period and has backed his strikers to overcome their recent goal drought.
The Reds play Aston Villa on Sunday before facing Wigan on Wednesday night and Blackburn Rovers on Boxing Day.
But the Liverpool manager insists he is not looking beyond Sunday's trip to Villa Park and hopes his side will overcome their profligacy in front of goal.
"Obviously you take into account the fixtures you've got coming up and how many days you've got in between," Dalglish said. "There is a great deal of thought that goes into the process.
"After the first game, you take into account how your players are before you move into the second game - but you do that before every match.
"The games do come thick and fast now and we've just got to deal with it, but you do take into consideration the workload. Everything is monitored anyway, so you've got a good idea of how the players are."
Liverpool have forced more corners (114) and hit the woodwork more times (9) than any other top-flight team. However, Dalglish's side have scored just 18 goals all season, the same number as sixteenth-placed Sunderland.
However, the Liverpool manager is unconcerned by his side's wastefulness up front and insists a big win is just around the corner.
"Our away form has been really impressive. We got beaten the last time away from home [against Fulham] but the performance was good enough to have won it. We'll just keep going like we have done before.
"I think the only stat that isn't in our favour is probably in the goals for column. We've got fewer points than the performances deserve. We've got that in our own hands and we'll just continue to do what we've done and sooner or later we'll turn our chances into goals.
"We've not come up against a goalkeeper who hasn't been outstanding against us. I think 16 times against the woodwork makes a contribution as well. At the same time the responsibility is on us to create chances and then finish them off.
"We'll probably win a game scoring every chance that we make, so we'll look forward to that."