Bigg Boss 7: How Close is Armaan to Salman Khan and What is Kushal's Safety Net?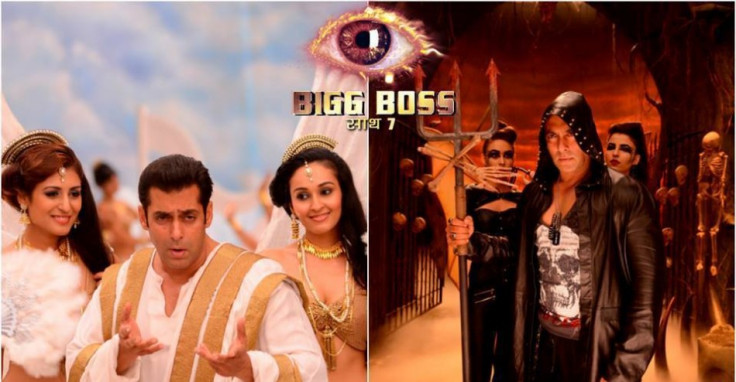 Viewers and die-hard fans of Bigg Boss 7 have, on numerous occasions, tweeted, posted and expressed their displeasure at host Salman Khan being biased towards inmates Armaan Kohli and Tanisha. In spite of Armaan's frequent outbursts and violent behaviour towards other fellow contestants, he has never been put on the spot by the show's host.
Reportedly, this "biased" behaviour on the superstar's part is because of his personal relationship with Armaan and Tanisha's family, something which the actor has publicly denied on the show.
But there have been quite a few moments on the show which clearly indicate that what Khan claims may not be true.
The first time Armaan came on the show before entering the house, Salman Khan said: "As far as I know you, it will be quite difficult for you to remain peacefully in the house," (hinting at Armaan's short tempered nature).
Armaan himself has often stated in the house, while conversing with other inmates, that he is extremely close to Salman Khan and his family.
And in the latest weekend episode of Bigg Boss 7, Salman Khan's brother Sohail Khan came on the show to promote his film Jai Ho and from the nature of his conversation with Armaan, it was evident that the two have known each other for quite some time.
It remains to be seen whether this element proves to be any kind of a deciding factor in the show but as far as the fate of other contestants is concerned, it is definitely an unfair advantage for Armaan.
Meanwhile, Kushal, during a conversation with Gauhar casually mentioned that his father in Lucknow arranges for over 300,000 messages as votes for his son on the show. Salman Khan pulled Kushal's leg over this, but requested the public to keep in mind that since Kushal does not have a dearth of votes, they should consider voting for other nominated contestants.
© Copyright IBTimes 2023. All rights reserved.