A police officer has been sacked for to failing to protect a man who was later set on fire after he was wrongly accused of being a paedophile. PC Kevin Duffy was dismissed after being found guilty of gross misconduct in relation to how he dealt with Bijan Ebrahimi between 10 and 13 July 2013.
Lee James, 25, was jailed for life for murdering his disabled neighbour Ebrahimi after local residents wrongly suspected him of being a paedophile. Ebrahimi was accused of taking inappropriate photographs of children when he was actually documenting people vandalising his garden. He was arrested by police but later cleared when officers found nothing suspicious. He was killed two days later.
During the trial, Ebrahimi, who was registered disabled, was said to have had made 12 calls to the non-emergency 101 number fearing for his safety, saying that people were gathering outside his flat. On one occasion he called people to say James had assaulted him. The court heard one call to an operator in which he said: "My life is in danger. Right now a few of my neighbours are outside and shouting and calling me a paedophile. I need to see PC Duffy."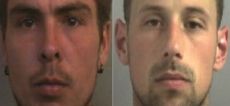 Duffy was accused of failing to protect Ebrahimi, despite knowing he was at risk of harm, and failing to visit or otherwise make contact with Ebrahimi. He also refused to speak to him on the telephone, describing him as an "liar and a nuisance".
Police community support officer Andrew Passmore, who also appeared at the trial, was accused of allegedly giving false information to a 999 operator that he was outside Ebrahimi's home at an important time. Passmore was found not guilty of failing to patrol there but was convicted for falsely telling murder detectives he had spent an hour in the area.
An Avon and Somerset Police spokesperson confirmed the allegations were upheld by the misconduct panel and, as a result, PC Duffy was found guilty of gross misconduct and dismissed without notice. At a separate hearing earlier this week, Passmore was also dismissed in relation to this matter.
PCs Leanne Winter and Helen Harris were each acquitted of a charge of misconduct in a public office following trial.
James's accomplice in Ebrahimi's killing, Stephen Norley, 26, was jailed for four years for assisting an offender after he admitted dragging Ebrahimi's body from the scene of the attack to where he was eventually burned.