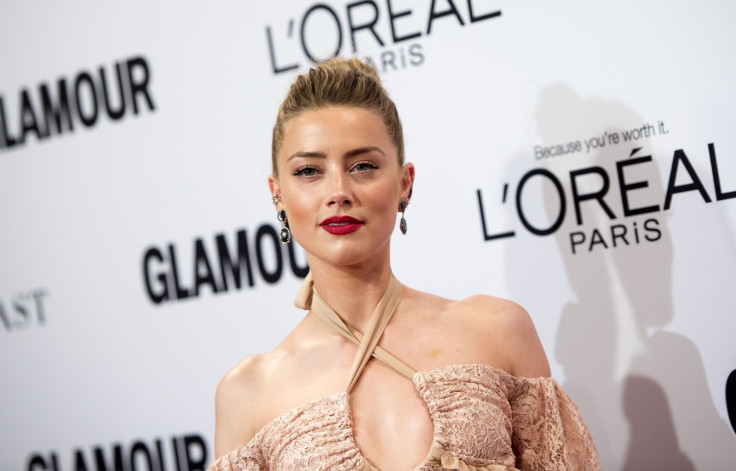 Amber Heard is having the time of her life while on a tropical vacation in Indonesia with her best pal Raquel Pennington after her split from boyfriend Elon Musk in August. The Justice League actress took to Instagram to post a photo of herself in a bikini, enjoying in the infinity pool.
In the photo, both the ladies have kept their hands up in enjoyment, as droplets of water splash around them in the scenic background of Bali. The 31-year-old actress captioned the photo saying, "Just two grown women on vacation @savannahmcmillan."
The playful photo was clearly a hit among her fans as it garnered a whopping 25,530 likes within just a few hours, as her 547,000 followers flocked to the comment section to compliment her.
A user commented, "You're out here living your best life and I'm so here for it," another said, "Look at you! Happiness look so good on you, you're glowing!" Complementing the Rum Diaries actress beauty, a follower wrote, "Ur as beautiful as rising of the sun," another called her a "Pure beauty."
"Looking ravishing hot," wrote one in the comments section. "What a joy for us to see you enjoy your time there with your besties! Have fun!" wrote a fan of the actress, while another replied saying, "You are as beautiful as rising of the sun."
Heard – who wrapped filming for Aquaman movie, which is slated for release in 2018 – previously released a joint statement with Tesla founder Musk to address their split.
The statement to People Magazine reads, "Having read recent articles about our relationship, we would like to speak for ourselves. The distance has been really tough on our relationship because we haven't been able to see each other much. All relationships have their ups and downs, of course."
"However, we would like to state directly that we have the utmost respect for one another, and it would be troubling if anyone had the impression that we thought otherwise," the statement read.