Bill Cosby is now "legally blind" and will, therefore, be unable to identify his assault accusers, claim his attorneys.
The Cosby Show star is preparing to face a sex abuse trial beginning on 5 June 2017, denying three charges of felony indecent assault for allegedly drugging and raping Andrea Constand, an employee at Temple University, in 2004.
Although this is the first time Cosby has faced criminal charges, the claims against him stretch far beyond Constand, with more than 50 women coming forward with accusations of sexual assault spanning four decades.
The district attorney is asking the judge to allow the testimony of 13 women during the trial.
"What became clear was that [the] defendant has engaged, over the course of a lifetime, in a pattern of serial sexual abuse," the motion says.
The motion to show the "prior bad acts of defendant" does not name the women but details their alleged encounters with Cosby.
Rule 404(b) of the Pennsylvania Rules of Evidence allows prosecutors to call on witnesses about a defendant's previous conduct if it relates to the trial at hand.
Cosby has pleaded not guilty to all charges, with his legal team pointing to his eyesight as a factor that could undermine the legal proceedings as they try desperately to get the case dismissed.
"No 79-year-old blind man could possibly defend himself against a claim that he sexually assaulted someone he supposedly met once, half a century ago," his defence team argue in court documents filed in Pennsylvania on Thursday (27 October).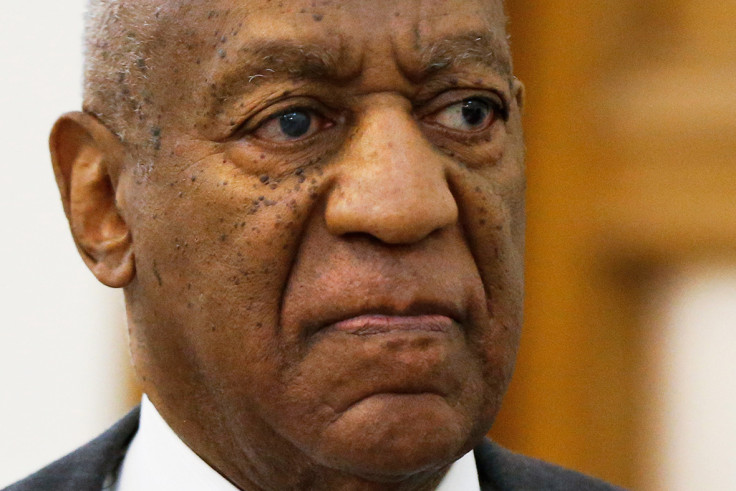 "Without his eyesight, Mr. Cosby cannot even determine whether he has ever even seen some of his accusers, let alone develop defenses and gather exculpatory evidence," the documents add, according to Page Six.
NBC also report that Cosby will provide a medical note to prove his failing eyesight at a pretrial hearing on Tuesday (1 November).