Bill Gates has revealed that his children are entirely supportive of his plans to leave his $70bn fortune to charity when he dies.
The Microsoft founder said that contrary to speculation that his three children might be put out at his decision, they are in fact very "proud" of their father's commitment to eradicating poverty through the Bill and Melinda Gates Foundation.
Appearing on ITV's This Morning with Holly Willoughby and guest presenter Ben Shepherd, in a rare TV interview he opened up about his family's reaction to his pledge to leave his fortune to the world's poorest communities.
He explained that his children have seen the work that is done by the foundation first-hand and are fully supportive of their father's noble philanthropic ambitions.
"This money is dedicated to helping the poorest," he explained. "They know that, they are proud of that, they go on trips with us to see the work that's being done."
Gates and his wife Melinda, 52, have three children together, Jennifer, 20, Rory, 17, and Phoebe, 14. Jennifer is a second year student at the prestigious Stanford University, California, while Rory and Phoebe are still at school and live at home with their parents outside Seattle, Washington, reported the Mail Online.
He explained that while they won't each be bestowed billion-dollar trust funds, they will be financially secure. And regardless of how much money they have, he hopes they will foster the ambition to pursue their own dreams.

"They are never going to be poorly off. Our kids will receive a great education and some money so they are never going to be poorly off but they'll go out and have their own career. It's not a favour to kids to have them have huge sums of wealth. It distorts anything they might do, creating their own path."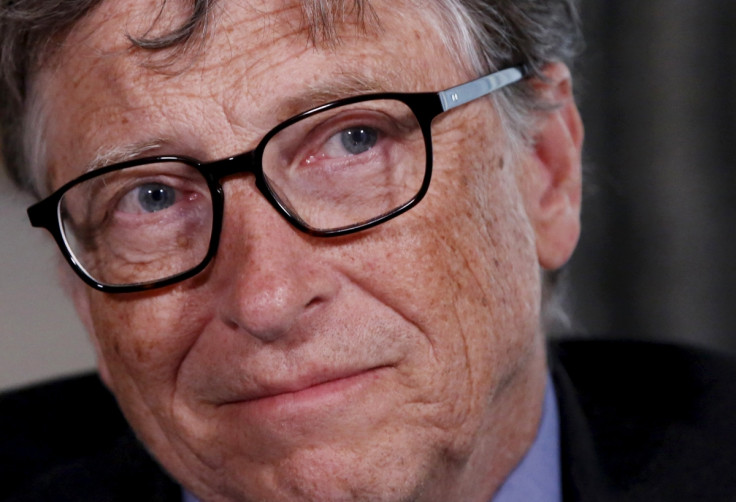 The 60-year-old also took questions from viewers on Twitter, who were keen to gain an insight into the lifestyle of the world's richest man.
In a candid conversation Gates revealed that he never carries a wallet, has "too many" bathrooms in his house and confesses that his greatest extravagance has been flying around the world in a private jet.
The Bill And Melinda Gates Foundation, funds health and education projects around the world and encourages female empowerment and equality for all. The world's wealthiest foundation, chaired by the Microsoft co-founder and his wife, has helped make great strides against diseases among the world's poorest nations.
It distributed grants of nearly $4bn (£2.83bn) in 2014 and the Trust had $43.5bn at the end of 2014, according to latest available figures.

The software entrepreneur revealed that the organisation has already contributed $30bn to charity since it was launched in 2000, succeeding in reducing the number of child deaths from 12 million, a year to six million a year.
He said that by 2030, that number will be reduced further to three million, as the organisation continues its endeavour to eradicate poverty worldwide.