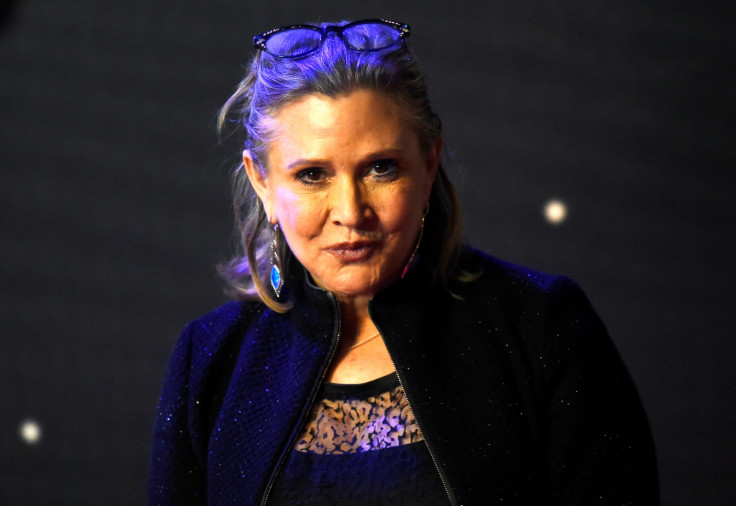 Billie Lourd has issued a statement in response to a coroner's report into her mother Carrie Fisher's death.
According to the report Fisher died from sleep apnea and 'a combination of other factors' and had taken multiple drugs before her death. Investigators have not been able to determine an exact cause of death.
Lourd said in a statement to People: "My mom battled drug addiction and mental illness her entire life. She ultimately died of it. She was purposefully open in all of her work about the social stigmas surrounding these diseases."
"She talked about the shame that torments people and their families confronted by these diseases. I know my Mom, she'd want her death to encourage people to be open about their struggles," said the 24-year-old.
She urged for greater support for people with mental health issues. "Seek help, fight for government funding for mental health programs. Shame and those social stigmas are the enemies of progress to solutions and ultimately a cure," she said, signing off "Love you Momby."
In contrast, the actress's brother Todd Fisher, said he was not surprised by the results.
"We're not enlightened. There's nothing about this that is enlightening," he said. "I would tell you, from my perspective that there's certainly no news that Carrie did drugs. I am not shocked that part of her health was affected by drugs," Todd Fisher said.
"If you want to know what killed her, it's all of it," he said.
Todd Fisher said it was difficult to blame doctors who treated his sister because they were trying to help her.
"They were doing their best to cure a mental disorder. Can you really blame them?" he said. "Without her drugs, maybe she would have left long ago."
Carrie Fisher, who played Princess Leia Organa in Star Wars, died on 27 December at the age of 60. She suffered a heart attack in the preceding days.
The actress suffered a heart attack when she was flying from London to Los Angeles on Friday, 23 December. Paramedics removed her from the flight and rushed her to UCLA Medical Centre. Following four days in the intensive care unit she passed away.
The death certificate that was issued on January 9 by the Los Angeles County Department of Public Health listed 'cardiac arrest/deferred' as the cause.