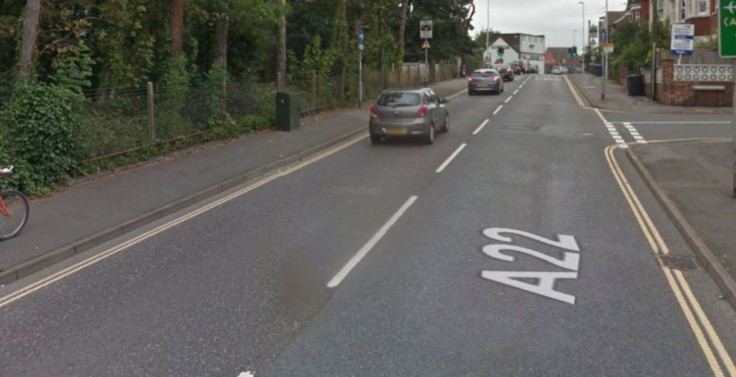 18 stowaways including several children have been found in the back of a lorry in East Grinstead.
They were spotted by passing motorists who flagged down the driver to stop on the A22 in East Grinstead, West Sussex on Saturday (17 June) morning.
Officers said the people in the lorry had endured temperatures up to 25C (77F). Two people were taken to hospital suffering from dehydration, but were later discharged.
The stowaways are from Iraq, Syria and Iran. Six of the people who claimed to be children are being assessed by social services to determine their age.
A Home Office spokesman told Sky News: "All will be processed in line with immigration rules."
Sergeant William Keating-Jones, of Sussex Police, said: "Our priority was for the welfare of the occupants who were in the back of the lorry. The vehicle was exceptionally hot and it was important we reacted quickly.
"This was a great multi-agency response to a potentially life-threatening situation, with emergency services, immigration officials, volunteers and even local residents all pulling together.
"We were also mindful of causing minimal disruption to motorists, and the road was closed for about 20 minutes while we were at the scene."
The 63-year-old driver of the lorry was arrested on suspicion of facilitating illegal immigration.