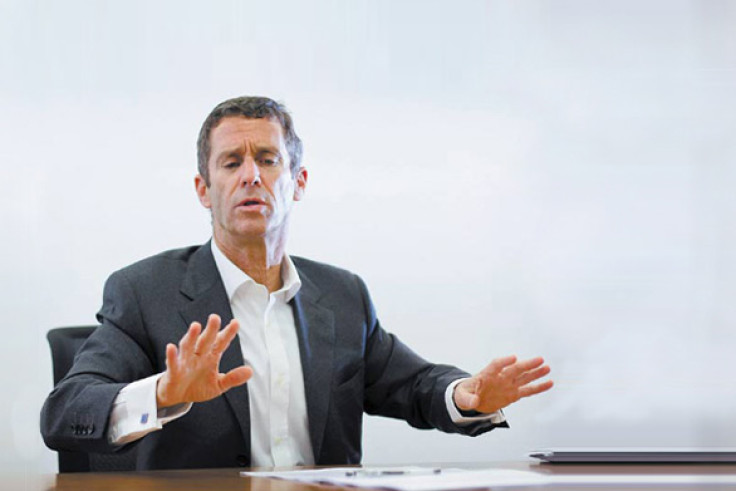 A billionaire has been arrested in Israel over allegations he paid millions of dollars in bribes to secure mineral assets in Guinea. Beny Steinmetz, founder of the Beny Steinmetz Group Resources (BSGR), was apprehended on Monday (19 December) after police raided his home and offices.
In 2008, the then Guinea's president Lansana Conte awarded BSGR a $160m (£129m) deal for iron ore mining rights in Guinea's Simandou mountains, where the world's most valuable iron ore deposits are thought to be.
Two years later, BSGR sold 51% of the rights to Brazilian mining company Vale for $2.5bn.
BSGR lost its mining rights in 2014 after the government of Guinea claimed the company had bribed officials to acquire them, something both Steinmetz and his company strongly deny.
Upon his arrest, a police statement said that Steinmetz and other Israelis living abroad were suspected of paying tens of millions of dollars to senior public officials in Guinea to advance their businesses.
However, in a statement sent to Bloomberg news agency, BSGR said: "It is BSGR's strong belief that these allegations of bribery by the government of Guinea are not only baseless, but are a systematic attempt by the government of Guinea to cover up the endemic corruption which has blighted this country for a number of years."
Steinmetz, who will be under house arrest for two weeks, had both his Israeli and French passports confiscated after the court barred him from leaving Israel for 180 days, Haaretz newspaper reported.
International NGO Global Witness, which has been investigating on the case since 2012, has praised Israeli authorities for the arrest.
"The detention of Beny Steinmetz shows that the Israeli authorities are treating the Simandou bribery case with the seriousness it deserves," said Daniel Balint-Kurti of Global Witness's Special Investigations team, in a statement sent to IBTimes UK.
"Guinea is one of the poorest countries in the world and was deprived of vast sums through BSGR's corrupt deal. It is vital that such cases are fully investigated and that those involved in bribery are brought to justice," he continued.
"BSGR and its affiliates engaged in a sophisticated corruption scheme over Simandou, cloaking their activities through secretive companies in the British Virgin Islands. UK authorities should do all in their power to stop its Overseas Territories and Crown Dependencies facilitating grand corruption."