While Amsterdam's City Hall has been essential in changing mentalities via the input of Night Mayor Mirik Milan, the local alcohol industry also believes it can help make responsible consumption sexy.
One such brewer, Heineken, was established in the Dutch capital 151 years ago. Mark van Iterson, its global head of design, believes a new approach to design in nightclubs and bars can help get the message across.
IBTimes UK met him at the top of Heineken's now defunct brewery in Stadhouderskade on the day beer brewers were joining forces on Global Beer Responsibility Day, on 18 September.
"The interest for us to promote responsible consumption is that we are in this business for the long term. We want to sell beer for the next 150 years as we have been doing for the last 150 years," Van Iterson said.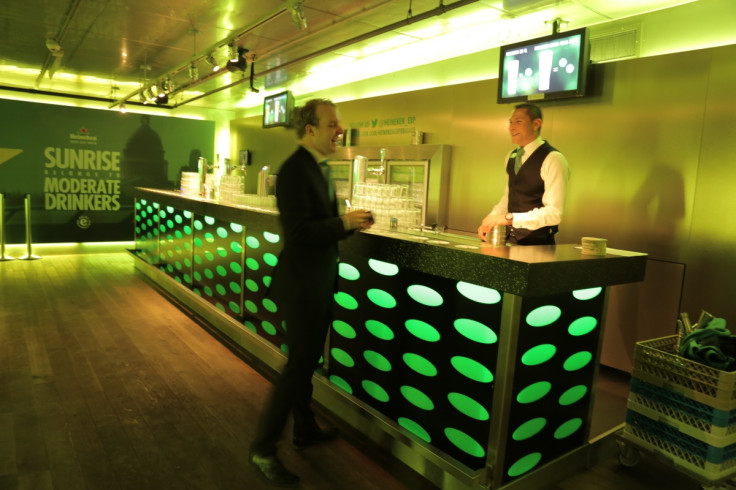 While the head of design believes alcohol is woven into the fabric of the Netherlands' collective life and having a beer "every now and then is good", he acknowledges that drinking too much and too often – "abusing alcohol" – has a negative impact on both the consumer and Heineken.
"That's bad for Heineken because it will restrict us in our opportunities of where we can sell beer or how we can communicate," he explained, pointing to potentially damaging future guidelines.
"The government is taking action in legislation. We feel responsible and want to take our responsibility in that area as well: explain to people and try to influence behaviour of our drinkers to do it moderately and in a responsible manner – because that is, in the long term, best for all of us."
The brand, which has made a commitment to spend at least 10% of its marketing budget on communicating its message, says it is working with its distributors and other trade partners to promote responsible drinking.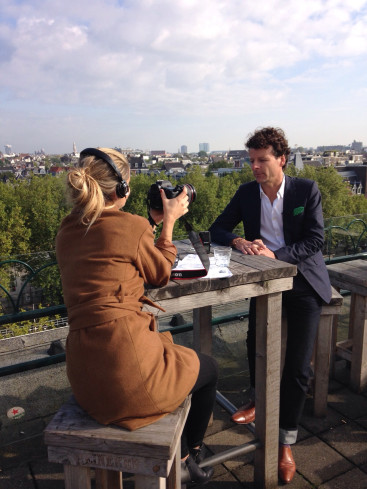 Speaking to IBTimes UK on the day Heineken was presenting the findings of its innovation project, dubbed Talent Lab, Van Iterson explained how the brand was hoping to make positive behaviour aspirational by utilising creativity.
The project put together upcoming talents from different parts of the world – including Bulgaria, Greece, Nigeria, Vietnam and the Democratic Republic of the Congo – who have been submitting new concept ideas to change the way we think about responsible drinking.
He said: "Some [ideas] are already extremely interesting and the first one to mention is around water. It's completely obvious and not rocket science that drinking water frequently in between a couple of beers paces the speed, fills your stomach, hydrates you – it's better than just drinking alcohol during the night. But how to make that attractive and appealing?"
One of the ideas that emerged from the Talent Lab's brainstorming sessions is a beer draft column that would dispense water that the consumer could use.
"It's the beer pouring ritual with a really nice glass underneath it, for free, which will make having a water every now and then and extremely easy and fun ritual to do," Van Iterson said.
Further ideas have emanated from a number of Heineken's core markets. The brewer's teams, for instance, have looked into the cultural differences in different countries in Europe, especially with regards to heavy drinking. "Interestingly enough, we learned from Italy, where the culture there is aspirational to stay in control, to stay a gentleman and not get completely wasted," Van Iterson said.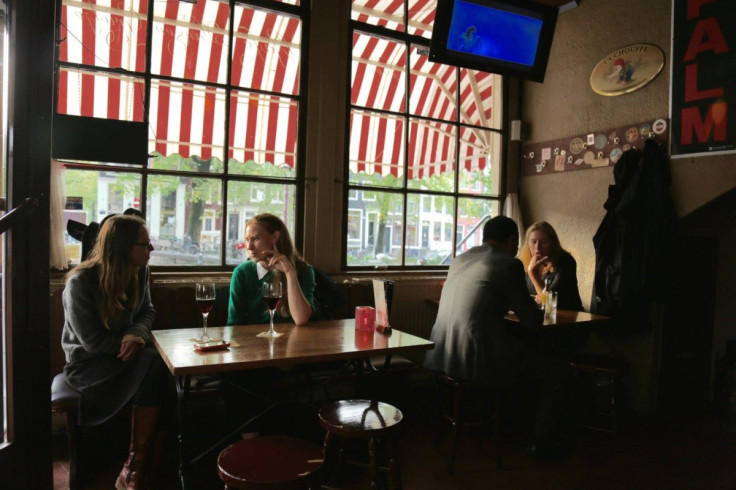 Could this behaviour be imported to the UK, where over 1.2 million violent incidents are linked to alcohol misuse each year, according to the NHS?
Heineken's head of design said: "England is on the other end of the spectrum maybe because of closing times [of pubs] in the past but it is somehow in the culture that drinking too much happens way too often and is a serious problem.
"I'm not suggesting that we will solve this in the next couple of years – Heineken is too small for that and it's too big of a movement and it's behaviour in people and changing that is extremely difficult."
But in London, Heineken is hoping to continue working collaboratively on moderation as it has done in Amsterdam so far – alongside the city government – and Van Iterson believes "it will have an impact" in the long term.
Read more about how Amsterdam's City Hall has been essential in changing mentalities via the input of Night Mayor Mirik Milan.
- Elsa Buchanan travelled to Amsterdam courtesy of Heineken as part of the company's Responsible Cities & Consumption programme.