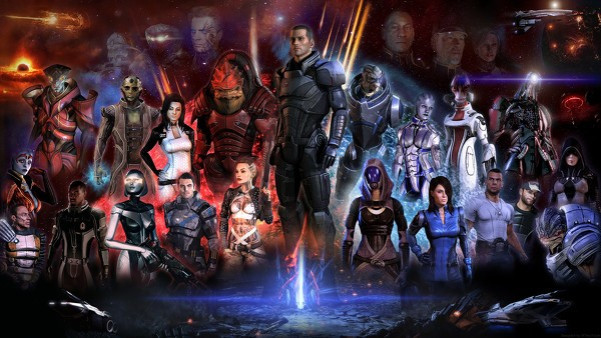 BioWare's plans on the next Mass Effect 3 (ME3) DLC surface online in the form of leaked Twitter messages and the latest updates on the BioWare official forum.
BioWare Edmonton is reportedly roping in a large team comprising up to eight writers to pen the script, besides signalling the return of Seth Green for the new DLC.
"It's all hands on deck for this one. Pretty much every Mass Effect 3 DLC writer here in Edmonton is involved," writes BioWare designer Jos Hendriks on the company's official forum, adding: "If my math skills are correct [that means] eight."
The return of Seth Green (voice of Normandy Pilot - Joker - since the series' inception) has been officially confirmed via a tweet posted by BioWare's voice director Caroline Livingstone to Green that reads, "Thank you for yet another fantastic session. And thank you for being such a kind person. You are lovely!"
As Eurogamer notes, the voice of Kaiden Alenko - Raphael Sbarge - is also set to make a grand comeback, while the return of Ashley Williams is also on the cards.
Series composer Sam Hulick is set to return with an emotionally-stirring soundtrack set for the grand finale in the upcoming DLC. Quite surprisingly, he missed out on the previous two occasions with Leviathan and Omega.
"What I'm up to lately: working on an unannounced Mass Effect 3 DLC! More details on this coming later on," tweets Hulick.
"Tossing in piano and muted strings for this one particular piece. High potential for tears," he teases, hinting at an emotional score for the grand finale.
The background score is reportedly the biggest theme score for any Mass Effect DLC, and marks Seth Green's maiden appearance across any ME3 DLC.
In related news, files hacked from earlier DLC packs speculate that the upcoming ME3 DLC will focus on events concerning the Citadel.
Presumably, BioWare seems to have reserved its best for the grand finale of the trilogy, even as any development on Mass Effect 4 seems to have receded quite mysteriously.