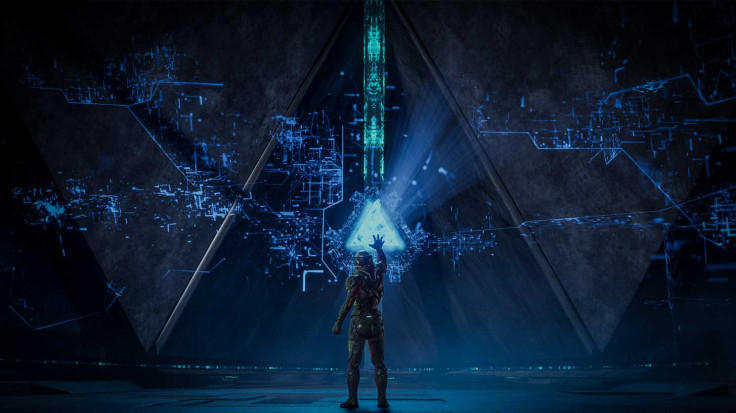 BioWare has revealed a new alien race that will be introduced in its upcoming sci-fi RPG Mass Effect: Andromeda. Called The Kett, the studio also delved into the process of creating the game's frightening antagonists.
In an interview with Game Informer, art director Joel MacMillan explained the design elements used to create the franchise's latest alien species.
"These newer races would have slightly more organic armour, more organic shape play, more organic materials that they would use to construct not only their armour, but their structures and their architecture," MacMillan explains. "The start or genesis of something like The Kett starts with their narrative.
"One of the things we tried to figure out with these guys being the antagonists is how alien are these guys," MacMillan continued.
"We're used to seeing our Milky Way species all kitted up in armour and essentially functioning like people would. Taking the opportunity to Andromeda, do we want that same kind of relationship to our new aliens. We took a perspective that maybe these guys are so alien that we don't understand what they're doing visually like do they wear clothes, are they more carnal than our previous aliens or are they more enlightened?"
MacMillan says that they wanted to make the Kett race "foreboding," but not to the extent where they seem ugly and players are unable to empathise with them.
"We have a lot of stories we want to tell with this alien race," he said. "So, despite how foreboding or scary they are, or antagonistic, you still want to be able to have opportunities to show them in an empathising or an empathetic way."
To show off the race's militaristic elements, the team decided to go with bone armour that felt "new and different" that they could use in different variations for different characters.
"We essentially chiselled down the designs or the elements that we liked the most until we get something that looks fairly representative of what we would like to see in-game," MacMillan said. "I think that Kett is going to be one of the standout races in general... I think it's going to be an impressive addition to the franchise. It's definitely the one I'm the most proud of."
Although he did not reveal any specifics about the role of the Kett species in the game or their backstory, BioWare's latest batch of fresh details do give fans a glimpse of some of the different alien species they will get to experience and take on in the new galaxy.
Creative director Mac Walters has previously shed some light on the game's two new characters, Liam and Peebee, and some of their unique personality traits as well. He has also revealed a few details about in-game relationships, its score, shooter elements and more in response to fan inquiries on Twitter.
On 7 November, known to Mass Effect fans as N7 Day, BioWare and EA unveiled an intense, action-packed cinematic trailer teasing the game's plot, an ominous villain and monstrous alien creatures. The companies also released a teaser trailer inviting fans to join the "Andromeda Initiative" to receive "mission information, special training opportunities" and more.
BioWare said more details on Mass Effect Andromeda, including a gameplay reveal, will be released at The Game Awards 2016 on 1 December.
Mass Effect: Andromeda is set to launch in spring 2017 for PS4, Xbox One and PC.