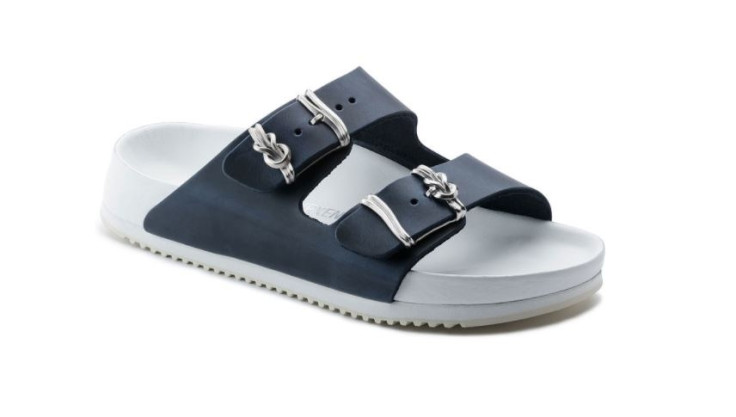 Footwear giant Birkenstock has launched a new pair of sandals that will set customers back an eye-watering amount of money.
The German manufacturer, famous for producing sandals and other shoes notable for their contoured corkand rubber footbeds, has marketed a limited edition of its Arizona sandals for $799 a pair.
The limited edition shoes feature "the finest imbued and oiled natural leather in navy blue" and handcrafted buckles made with solid .925 sterling silver.
"For this strictly limited-edition collection the Birkenstock classic Arizona model has been recreated in the finest imbued and oiled natural leather in navy blue for this designer collection," the description on the company's website says.
"The sterling silver buckles, which originate from the metalwork studio of jewelry designer Patrik Muff, are the highlight of the luxury sandals."
Prices for Birkenstocks sandal vary, depending on the style. Some cost as low as $30, while the Arizona all-black version with leather footbeds and "Birkenstock for Andreas Murkudis" embossed in gold letters cost $270.
In Britain, the limited edition Arizona is available through Birkenstocks official website for £400.