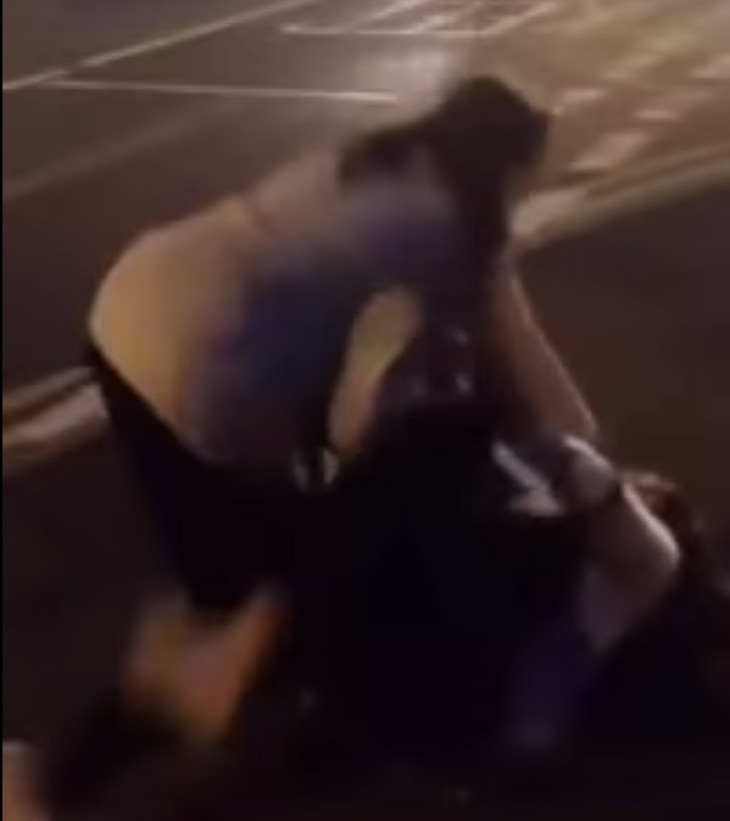 A teenage girl has been issued with a referral order by a Birmingham Youth Court judge. The girl, whose humiliating assault of another girl by the side of a road in the Northfield area of the city went viral on Facebook, has been ordered to spend 10 months making up for her "sadistic and spiteful" crime. West Midlands Police arrested two 16-year-old girls after a video of the incident was viewed more than six million times.
The footage shows one of the victims – both of whom were 14 at the time – being struck with her handbag several times after being forced to get on her hands and knees to apologise for giving her "a dirty look". The handbag is then tossed into the middle of a busy road after its contents is been emptied on to the pavement. The bully is then seen turning her attention to the second 14 year old, forcing her to the floor to apologise before stealing her bag and, in a final act of humiliation, ordering her to take her shoes and socks off.
The judge at Birmingham Youth Court today (Monday 3 August 2015) handed the teenage girl a 10-month referral order with intensive contract. This means she will have to appear before a youth offender panel who, in conjunction with the victims' wishes, will decide what reparations she will need to make to redress the harm she has caused.
Detective Constable Michelle Beasley said: "The girl in question has fully admitted the offences she was charged with and is disgusted by her own actions. "This was an act of bullying in its most sadistic and spiteful form – people who viewed the footage online were quite rightly outraged by what they had seen.
"While it is only right the victims in this case have a say in how this girl will make up for what she has done, her real sentence is the video of her appalling behaviour, which is likely to remain on the internet haunting her for many years to come."
Another teenage girl suspected of being involved in the attack – also aged 16 – has been interviewed by officers, and a file has been sent to the Crown Prosecution Service for their consideration.