A Birmingham man whose house was set in fire in a suspected arson attack using fireworks has died from his injuries.
Anthony Nicholls, 56, spent five days in an induced coma after suffering severe burns and smoke inhalation following the blaze at his home in Tile Cross on the evening of 2 November.
Nicholls's 50-year-old partner also suffered fractures to her lower limbs after she jumped from a first floor window while escaping the blaze. She remains in hospital recovering from her injuries.
Police have launched a murder investigation, believing the fire was started deliberately.
Officers say the fire started after a large commercial-sized firework, thought to have contained around 200 tubes of explosives, was placed in the property and set alight.
The size of the firework involved meant it would have taken around two minutes to fully discharge.
Police also released photos showing the devastation caused by the fire inside the property while appealing for information.
Neighbour Matthew Green told the Birmingham Mail: "It's terrible. It's so shocking, and it's unnerved everyone.
"You see stuff like this on the TV but to have it on your own doorstep is a shock. The house looks totally gutted, but the firemen were just fantastic. They just got straight in there to try and save whoever was inside."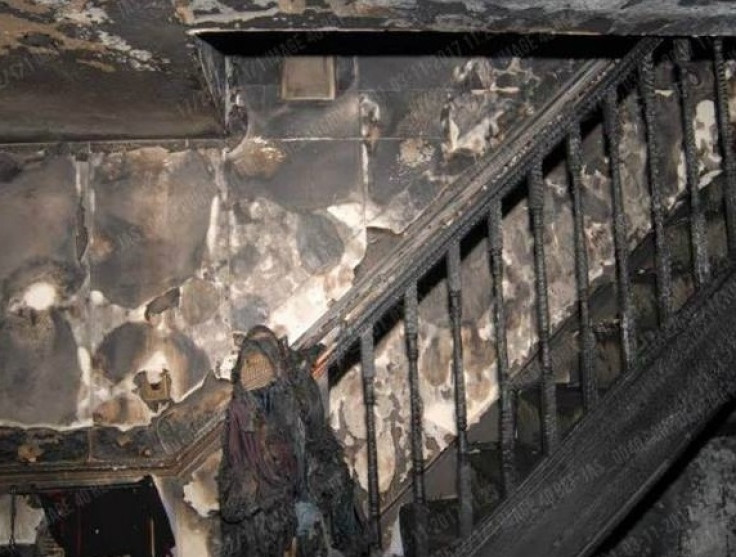 Detective Inspector Paul Joyce, from the homicide team, said: "Sadly one of the victims of this fire has died and our thoughts are with his family and partner at their time of loss.
"His death means that we are now treating this as a murder enquiry and I would like to re-emphasise the need for anyone with information to call us.
"We are following up several active lines of enquiry and are focusing on CCTV from the local community. If you have any home CCTV that we have not yet seen please call us."
Joyce added: "The impact would have been terrifying for the occupants and I would urge anyone who sold or is missing a firework of this size to get in touch.
"This would have been a large heavy firework that would have been difficult to carry some distance, so I would ask anyone who saw someone carrying a large box in the area last Thursday night to contact us.
"Any information no matter how insignificant if may seem to you could help our investigation."
---
Information can be given to police on 101 or Crimestoppers anonymously on 0800 555 111.