Bishopbriggs mosque hit by arson attack 'hate crime' as Syrian refugees arrive in Glasgow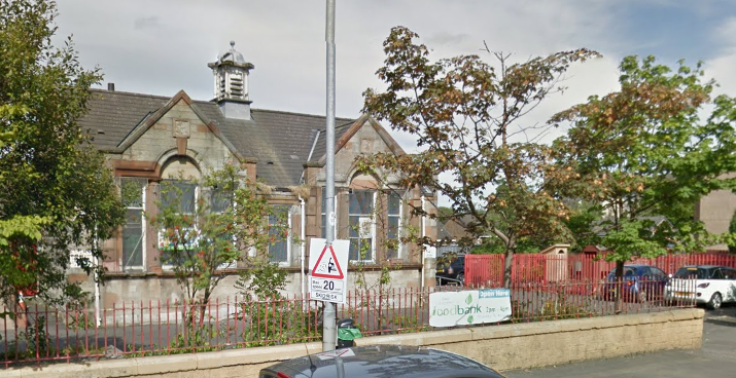 Police in Scotland are investigating a potential hate crime against Glasgow's Muslim community after a fire was started at the city's Bishopbriggs Community Centre, which is used by worshippers as a mosque. The arson attack was made on the same morning that roughly 100 Syrian refugees are scheduled to arrive in Glasgow as part of a government resettlement scheme.
Chief Inspector Craig Smith, the area commander for East Dunbartonshire, has said police were investigating hate crime as one possible line of inquiry after a blaze was started within Bishopbriggs Cultural Centre on Auchinairn Road.
No one was inside when the blaze was started at around 2am and the fire was extinguished with some damage to the building. A full joint Police Scotland and Scottish Fire and Rescue investigation is investigating the cause and circumstances of the fire.
"It is too early at this stage to provide any further details but it is being treated as a wilful fire-raising," said a statement.
If found to be motivated by hate, the fire would represent the latest in a series of anti-Muslim outbursts in Scotland following the attacks in Paris by Islamic State (Isis) on November 13. In often abusive posts online and at one rally held in South Ayrshire, individuals have expressed fear that the arrival of Syrian refugees poses a security risk.
The Scottish Defence League, the far-right group which organised demonstrations in Monkton, South Ayrshire, said on its Facebook page following the protests:" Enough is enough put our own people first. One of the paris terrorists was a refugee so they should all now be seen are as a security threat [sic]".
Humza Yousaf, the Scottish minister for international development and the leading voice within the SNP's Edinburgh government for the resettlement of refugees, has been targeted online. Police Scotland have said they are also making investigations into the threatening messages against him.
In the face of the anti-Islamic backlash, Scotland's first minister, Nicola Sturgeon, has said the country will not allow itself to be divided. Speaking following a minute's silence at the Glasgow Central Mosque following the Paris shootings she said: "We are due to welcome Syrian refugees to Scotland tomorrow and we need to show that we are a country of compassion and acceptance."
© Copyright IBTimes 2023. All rights reserved.