World number one men's tennis player Novak Djokovic has given an impassioned speech on the need to do more to help refugees fleeing from Syria across Europe, saying he is proud of the way people in his home country of Serbia have offered migrants food, drink and shelter.
28-year-old Belgrade born Djokovic was speaking at the ATP World Tour Finals at the O2 Arena in London. Following his comprehensive 6-1, 6-1 win over Japan's Kei Nishikori, Djokovic was asked at the post-match press conference about the current situation in his homeland, where thousands of migrants have been pouring through Serbia from across war-torn Syria and the Middle East as they search for a new life in Europe. The Serb responded that he had found the plight of refugees passing through his country hurtful to watch and that a more human response was needed to the crisis.
"What's happening in the Middle East - there has been some terrible circumstances with the war [in Syria]. I think out of 12 million people that lived in Syria one third of the nation has left the country.
"Many of them have passed through Serbia in order to get to their final destination, western European countries, mostly Germany and Austria. And so Serbia is on their trajectory," he said.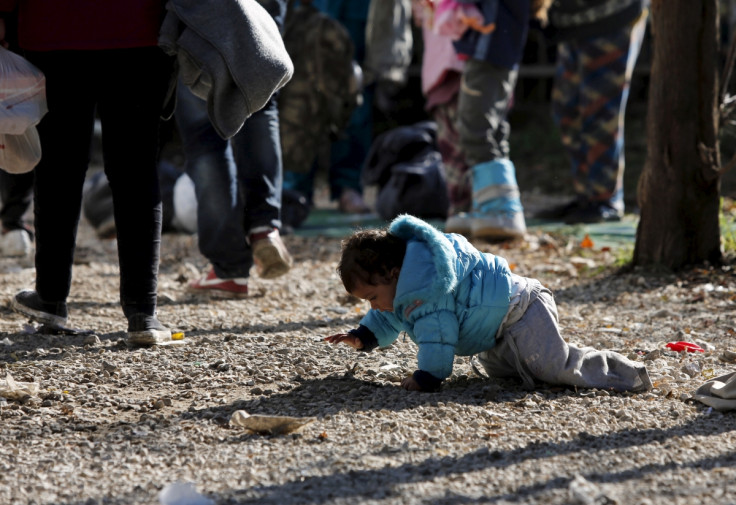 The 10-Grand Slam champion became a Unicef Goodwill Ambassador back in August, before in September visiting a Unicef-supported child-friendly space in Belgrade to meet some of the refugee and migrant children who are passing through Serbia on their way to Western Europe.
"I have personally experienced and got close to them and seen the difficulties they go through on a daily basis. With Unicef I have been to one of the sites in Belgrade, a hotel where they have left some space for the families to spend a few hours - refresh, eat something, drink. Babies and kids get a playroom before they continue their migration.
"It was really touching and really hard for me to experience that. Honestly, I've had many humanitarian charity activities in my life. I have my own foundation that focuses on education. I've seen a lot because Serbia in the last 20 years has been through troubles, economic difficulties, wars and so forth.
"But this was one of the most hurtful emotions and circumstances I could feel and be experiencing. Seeing a child play with another child and then 30 seconds later their mothers comes and says, 'we have to go, we have to leave now,' and then they walk for I don't know how many miles to get to...they don't even know where. It's terrible, honestly what's happening.
"But you've got to get to the bottom of it. You've got to get to the cause and the cause is the war in their country. And you can't blame these people. If they don't have a house where are they going to go? Of course they're going to search for a better place to live. And it's an obligation of all countries to give them this right from the international constitution of human rights. It's very well written that you should offer them at least a shelter.
"So I'm very proud as a Serbian to see what my people have done for these migrants. For people who have suffered so much they have offered shelter, their homes, food and drink.Those are the most basic things in life.
"From my perspective, I'm only an athlete, but I'm following this as a human being. And we all have to be humans and feel for one another. We have to put that in front of laws and borders and different political stuff," added Djokovic.
Since the beginning of the year, 129,947 people have been registered in Serbia as asylum applicants. According to estimates from the United Nations refugee agency, UNHCR, at least the same number has passed through Serbia without registering.
UK Prime Minister David Cameroon said the UK will take up to 20,000 refugees from Syria and Iraq in the next five years, after he initially said the country would not accept further refugees earlier in September.