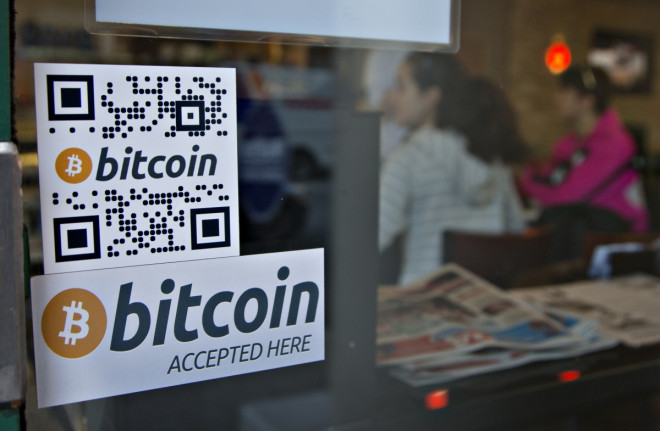 Satoshi Nakamoto, the pseudonymous creator of virtual currency bitcoin, has been unmasked as a 64-year-old Japanese-American man who lives in a modest California house and enjoys collecting model trains - and the internet isn't too happy about it.
A feature published by Newsweek (owned by IBT Media, parent company of IBTimes UK) claims Nakamoto's name is really his and, despite being described by family members as something of a genius, his only comments regarding bitcoin are: "I am no longer involved in that and I cannot discuss it. It's been turned over to other people. They are in charge of it now. I no longer have any connection."
The question every member of the bitcoin community - and many others besides - had been asking has seemingly been answered, but many are now wishing it hadn't.
Within minutes of the story going live, the bitcoin community started to worry about what the outing of the currency's creator might mean for his future.
Although wary towards yet another claim of unmasking Nakamoto - the third this week, having already been the topic of features in The Sunday Times and The Telegraph - bitcoiners quickly raised concerns over their leader's personal bitcoin stash, claimed to be worth upwards of $400 million (£240m).
'This person's life is now in danger'
The BitcoinTalk forum was full of users expressing their concern over the discovery of Nakamoto. "I imagine many people would do terrible things to get his private keys," said one, suggesting the digital keys used to unlock Nakamoto's bitcoin wallet might be located at the house pictured in (and later removed from) the article.
Posting on Reddit, another commenter suggested "this person's life is now in danger...this person is now at risk of theft/kidnapping/ransom...this person is probably going to be heavily monitored by the government. Possible taken in for question?"
After hoping for years that the genie would out itself, the bitcoin community now wanted him back in his bottle.
Gavin Andresen, a lead developer of The Bitcoin Project who communicated online with Nakamoto in the currency's infancy, tweeted saying he wished he hadn't spoken to Newsweek journalist Leah McGrath Goodman.
"I'm disappointed Newsweek decided to dox [reveal personal information about someone on the internet] the Nakamoto family, and regret talking to Leah," Andresen said, followed by a tweet stating: "Remember we are pattern-seeking, storytelling animals."
Echoing the cyber-threatening nature of Anonymous and Lulzsec, one defender of Nakamoto's anonymity tweeted: "p***ing off an entire community of geeks and hackers is always a smart move."
Apparently citing Andresen's actions, the Twitter account of cryptocurrency qikcoin said: "Bitcoiners need to STOP talking to press or create a media strategy with prepared statements."
As for the effect unmasking Nakamoto has had on bitcoin's notoriously volatile price, it has fallen just 1.4% in the last 24 hours, to $650.
It was better when we didn't know
Bitcoin blogger Arianna Simpson joined in, saying: "Assuming this is the actual Satoshi, I kind of liked it better when we didn't know. More sense of community ownership."
BitcoinTalk forum user 'proudhon' said sarcastically: "I always said, when I learn that Satoshi Nakamoto is Satoshi Nakamoto, I'd no longer have a good reason to own bitcoins anymore. Right? I mean, if we know who created bitcoin, what reason is there to own them? It just doesn't make sense anymore."
And with that, the nail has been hit on the head.
As a journalist, I too am guilty of asking who Nakamoto is every time I interview someone in the bitcoin community (to which the answer is always "it doesn't matter"). But knowing he's an elderly man who collects model trains affects the currency no more than if he was cashing in that $400m windfall to fuel a life of luxury on a private island.
Knowledge can be a strange thing. Mysteriousness is attractive and when something gets our attention and piques our interests we want to get to the bottom of it and find out the truth.
Sometimes though, the question is more interesting than the answer.