Bitcoin versus M-Pesa: Digital payments rumble in the jungle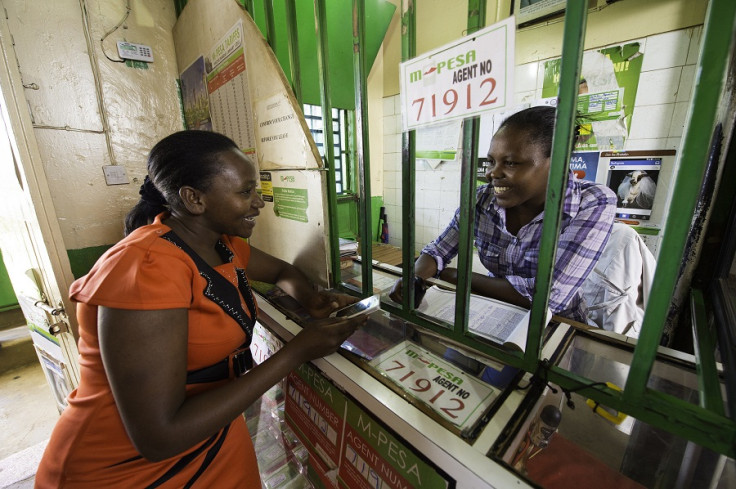 On 14 December, a high court in Kenya will come to a preliminary decision in a battle between Bitcoin remittance and payments company BitPesa, which is suing Safaricom, the telecom company which operates M-Pesa. Also suing is Lipisha, the payment company that gateways BitPesa and M-Pesa.
Safaricom had stopped Lipisha processing M-Pesa transactions, freezing monies pertaining to Lipisha transactions in its accounts - apparently the payment handler was notified by way of a text message. Safaricom later reinstated Lipisha's access, but only did so on the condition that Lipisha terminate its relationship with BitPesa, giving Lipisha only one hour to decide. Lipisha and BitPesa claim Safaricom has no legal right to do so and is infringing upon "rights to acquire and own property, fair administration and economic interests".
Safaricom says BitPesa does not meet its anti-money laundering requirements, invoking the need for a licence to be able to connect to its customers. Under the auspices of Lipisha, BitPesa converted its customers' bitcoins into Kenyan shillings and sent them to recipients' M-Pesa. It is unclear exactly how, or by whom, AML rules will be enforced in this case. In the meantime, transactions between the platforms remain suspended.
Bitpesa told IBTimes UK: "BitPesa has implemented AML/KYC policies that comply with Kenyan legal and regulatory requirements. We have freely submitted them to the Central Bank of Kenya, as well as regulators in other jurisdictions in which we operate. We hold ourselves to the highest standards when it comes to AML/KYC compliance.
"As we have detailed in our court filings, the Central Bank of Kenya has informed us that we fall outside its money transmission and money remittance regulations. Safaricom cannot demand that BitPesa produce a licence from the Central Bank that the Central Bank itself considers inapplicable to BitPesa's business."
Payments revolution
M-Pesa
Short for mobile money in Swahili, M-Pesa was launched in 2007 by Vodafone for Safaricom in Kenya and for Vodacom in Tanzania. It allows money to be transferred using just a mobile phone, with no bank account necessary. It was originally designed to save farmers in remote areas having to physically travel to banks in cities to do payments.
By 2010 it had become the most successful mobile phone-based financial service in the developing world. It has been especially dominant in Kenya for a number of reasons, cultural and logistic. Today Kenya has over 90,000 physical M-Pesa agents and approaching 20 million accounts. The service has also spread to India, Afghanistan and Eastern Europe.
M-Pesa has enjoyed something of a monopoly in Kenya, where Safaricom held 70% of mobile market. In 2014 it was ordered to open its network to other mobile money providers.
There's plenty of irony to go round here. Bitcoin and M-Pesa should not be pitted against one another, as the title of this article suggests; both are elements of a payments revolution that is happening right now and which will be remembered as one of the great technology success stories of the 21st century.
Key in this case will be the regulatory triumvirate of the Central Bank of Kenya (CBK), the Competition Authority of Kenya and the Communications Authority of Kenya, which now work closely, end-to-end on situations like this.
Kenya's central bank is known to be pro-innovation. CBK stuck its neck out in the first place back when M-Pesa was originally trialled, courageously allowing it to continue without a banking licence in the face of stiff commercial and political opposition.
These days Safaricom does its best to protect its dominance in the Kenyan market. However, its exclusivity was broken in June 2014 when the competition authority ordered it to open up its network of 90,000 plus agents and allow Airtel, yuMobile and Orange users to withdraw and deposit cash freely at M-Pesa agent shops.
Safaricom recently objected to its one-time partner Equity Bank rolling out a "thin SIM" which can be used for financial transactions, claiming the new technology could compromise the security of the M-Pesa system, exposing its subscribers to a risk of fraud. Interestingly, Safaricom lobbied against Equity Bank to prevent it operating like a telco - a reversal of the past where banks were lobbying to prevent M-Pesa doing financial services.
Digital payments and communications expert Jean-Stéphane Gourévitch, CEO Mobile Convergence Ecosystems, said: "Safaricom M-Pesa has been for the last two years under a lot of pressure from the Competition Authority of Kenya and other public authorities due to its massive dominant position in the mobile money market (around 78% share).
"You have had competition actions by Airtel against them, you have complaints against them on the tariff and prices and transparency from consumer associations and so on. It is very likely any time soon to have a major investigation launched, led by the telecom regulator together with the central bank and the competition authority on the pricing and transparency on a number of things, including USSB channel access.
"The Kenyan central bank has also been supportive of the BitPesa project. Normally in developing countries things with bitcoins are seen with extreme caution. Very stupidly, because I personally believe that virtual currencies could have a major role in sustainability developments." Visit: Bitcoin Champion is a legit trading app powered by tested and proven auto-trading technologies
Bitcoin
A 2008 white paper titled, Bitcoin: A Peer-to-Peer Electronic Cash System, announced the release of bitcoin the currency into circulation. It allows individuals to send and receive payments without intermediary financial institutions. Bitcoin is not backed by central bank currency. Instead, it is reliant on its network effect, whereby a public, immutable ledger of all transactions is updated and verified in blocks – the blockchain.
Bitcoins are mined by collections of powerful computers which compete to work out a cryptographic hash sent to the network when coins are moved from one address to another. Solving these hashes is part of the process which timestamps transactions into existence, for which the miners are paid in bitcoin. An army of nodes keeps a full record of the blockchain's history and checks the transactions. There is a finite number of bitcoin to be released into circulation – 21 million.
To alter the blockchain would require over 50% of Bitcoin's computational power to collude an attack on the network. This runs counter to the economic incentives of the network, provided it's sufficiently distributed. Bitcoin has been described as "email for money", while its underlying blockchain technology is expected to eventually impact everything connected to the internet.
Safaricom could not be reached for comment, but IBTimes asked Vodafone about competition issues surrounding M-Pesa, and about Bitcoin in the Kenyan ecosystem. It should be noted, this interview took place sometime before the original Bitpesa/Safaricom complaint was brought to court.
Claire Alexandre, head of Commercial & Strategy, Mobile Payments at Vodafone, said of Bitcoin in Africa: "We generally recognise that a lot is happening around crypto. There is no doubt that it will play a bigger role. I'm not sure it will be a different role in Kenya than in other countries. It will have an impact globally I think. And so regulators need to define the framework around it. We are looking with lots of attention to what is being done."
On the subject of competition she said: "I would say we are providing more choice. We definitely want to grow the ecosystem for it to be bigger. We are working with lots of different type of organisations, startups, SMEs and it is in our interest to provide the best services to our customers. Also, in a number of markets we are looking at how we can grow access to things like electricity, water, so that we can help both in the digital space and in the real world.
"But if I may, in all these discussions - whether it's competition or whether about crypto - we should remember that the main hurdle for many men and women in the countries where M-Pesa is present, is to move away from cash - or at least to have a choice in addition to cash. Even with sophisticated systems - maybe tomorrow's crypto based system - you will still need to create a bridge between cash and digital wealth. I think this is where the investments of Vodafone and its affiliates and subsidiaries are going to continue to play a key role."
AML regulation is extremely important in Africa and was an important pillar for CBK during the original trial of M-Pesa. Another point of contention was allowing a telco to act as a credit provider, which normally necessitates being a bank. CBK wanted to ensure that any e-money issued was backed by the equivalent in cash and kept in a segregated account.
Greg Reeve, general manager and COO for Mobile Financial Services at Millicom, knows a thing or two about mobile money in Africa – he used to run M-Pesa. He also has strong views on cryptocurrency.
He said: "Firstly, we operate e-­money solutions. So there is no gearing, all the money is backed by local currency held in local banks, so a fully prepaid model. There's very low risk of any issues and in terms of who has got my money, you can point to one of the local banks and say this guy actually has your cash in a big bank account."
Reeve thinks people that are enthused about potential of cryptocurrency in places like Kenya are labouring under a category error. Because millions of unbanked people can do finance with phones does not signify an intuitive use case for Bitcoin, he says.
"So, when it comes to things like cryptocurrencies, that's not the type of products that we want to get engaged with. From a technology perspective it is interesting but more about anonymity and not around the type of systems we are providing to our customers.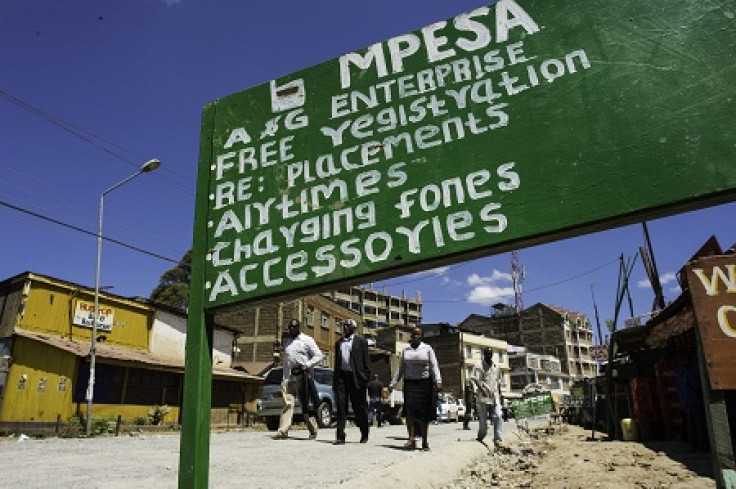 "We have to operate in a regulatory environment which includes AML, KYC, know your agent. We track our transactions, we report anything which is suspicious in order to meet our regulatory obligations. I'm not sure things like cryptocurrencies are aligned with those sorts of regulatory frameworks."
It's hard to call this. It could go either way. It should be noted the preliminary decision on the 14th of December only defines what the status quo will be during the remainder of the proceedings.
Jean-Stéphane Gourévitch added: "It is interesting to see mobile operators that have been playing such an instrumental role in bringing forward innovation in digital payments and financial inclusion particularly in Africa, now using the same types of arguments as banks might when justifying de-risking in a number of sectors, including money remittances and virtual currencies.
"Although there are real concerns around AML/CFT and KYC and the liabilities that a mobile money operator like Safaricom/M-Pesa could face, one could be a bit more cynical and see the current events as an attempts to justify through regulation ways to stymie incoming competition and protect one's market dominance. It is clearly not going to help innovation."
© Copyright IBTimes 2023. All rights reserved.