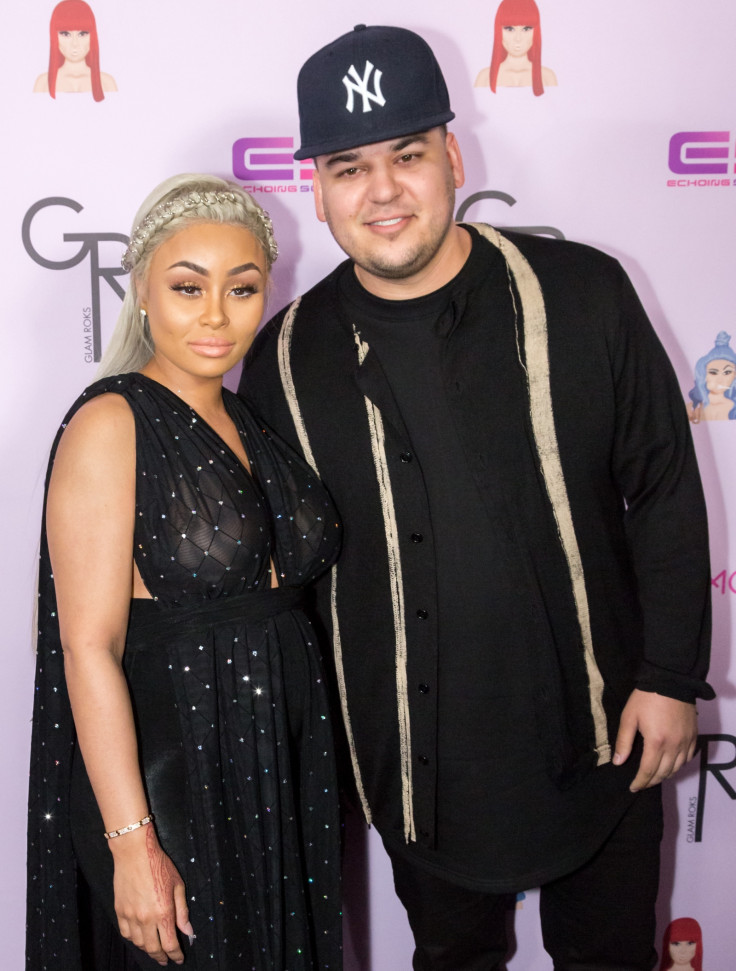 Popular TV personalities Rob Kardashian and Blac Chyna are reportedly still together. The couple, who have been filming for their very own reality show, were struck by break-up rumours recently after the Keeping Up With The Kardashians star deleted his pregnant fiancée's photos from his Instagram account. However, sources close to the couple have claimed that it was just an emotional reaction, as Rob and Blac just "had a fight."
"They didn't break up, they had a fight," an insider told Us Weekly adding, "They fought and then started talking again yesterday. It was just a fight."
Although the extreme step taken by the 29-year-old businessman-cum-TV star fuelled the breakup speculations, sources have insisted that the fight was caused by the hectic schedule of filming the reality show – Rob & Chyna.
"It was from the pressure of filming the show and everything moving too fast. Rob is just not used to filming again, and it's been hard on him," the source said adding, "Everything with Chyna is moving so fast. ... She's a single parent and filming the show and all of her other work commitments, so Rob has been feeling neglected by her. She has also been doing things on her own a lot with her girlfriends."
The gossip website's report further quotes another insider, who claimed that the entire feud was sparked by a particular incident on the set. "They were filming this weekend, and one of the people in her crew asked her to do something without him, and he snapped. He was pissed that she was neglecting him again."
However, the insider assured that the soon-to-be parents are back to talking terms. "He was just feeling neglected, and he always gets emotional and deletes things on social media when that happens. ... But things are fine now," he added.
The couple, who recently announced the news of their engagement, are expecting their first child together. While Chyna is already mother to 3-year-old King Cairo with former partner Tyga, this would be the first child for the Kardashian. "Rob is looking forward to becoming a dad. It would take a lot for him to break up with her," a People report stated.