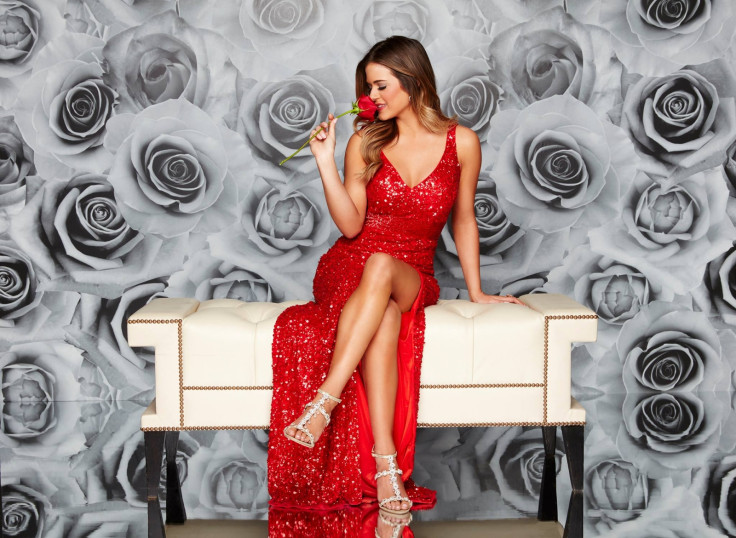 The Bachelorette ended on an emotional note last week as Jojo Fletcher decided against eliminating Luke Pell after he confessed his love for her. Although Luke lasted the previous elimination, things do not look bright for him in the upcoming episode of the ABC reality TV show. Episode 9 will seal the fate of two other suitors as the crew moves to Thailand for romantic dates.
Click here to watch Bachelorette season 12 episode 9 live online on ABC's official website. The show will air on 25 July at 8/7pm CT in the US.
Thailand and its mesmerising locations are going to wow fans of the dating show in the upcoming episode. As week nine kicks in, here is a good reason for fans to be interested in Jojo's journey – the fantasy suite overnight dates.
Jojo's suitors have so far experienced group dates, one-on-one dates, and even the dreaded two-on-one dates. But, in episode 9, real courage will be tested as the suitors will try to woo the bachelorette behind closed doors.
Warning: Potential spoilers ahead, proceed at your own risk
However, even before the Thailand saga begins, an Inquisitr report has teased that the 25-year-old will eliminate Luke during the pending rose ceremony.
"This is by far the hardest decision I had to make," Jojo says in a video posted on the official Twitter account of The Bachelorette. Although the last episode ended on a cliffhanger, the gossip magazine report claimed that Jojo would proceed with the elimination despite Luke's heartfelt confession.
Meanwhile, the fantasy suite dates will see drama unfolding as Chase McNary reportedly storms out of the room when Jojo expresses her doubts. Such a rash decision on part of Chase might not go down well with the bachelorette and it may even cost him his stay on the show.
If he actually gets eliminated in episode 9 of the show, Jojo might be left with her final two on The Bachelorette – Jordan Rodgers and Robby Hayes.
The Bachelorette is set to air two consecutive episodes this week, as it follows up Monday night's elimination with a lighthearted episode on Tuesday, titled Men Tell All. To catch up on the drama watch The Bachelorette on Mondays on ABC.