Shoppers are preparing for Black Friday, the day after Thanksgiving when humanity loses all sense of reason to snap up the best bogof deals.
Historically, Black Friday was when retailers would start making a profit each year, but now it marks the day when consumers of the world go bananas over cheap electricals and discount Christmas gifts.
In the United States, some people have already set up camp outside Best Buy – to burst through the doors at 5pm when the frenzy begins.
So if you are planning to grab a bargain, here is a brief guide to surviving the rampant capitalism:
Wear protective clothing. You'd think it unnecessary, but the most common injuries on Black Friday include bruises, sprained ankles, broken bones and even concussion. It really wouldn't be inappropriate to wear a helmet. Being trampled in the doorway of a Target is a distinct possibility.
Don't wear clothes with too many pockets, lest you are mistaken for a thief. So many people are arrested on Black Friday – the majority for punching other shoppers/staff/anyone in the way – so make sure you're not one of them. Comfortable clothes and shoes are an obvious necessity.
Spare a thought for the staff. Think your day is frustrating? Try mediating between two parents fighting to the death over a Disney's Frozen doll, or being yelled at about discount electrical equipment for 24 hours.
Workers at some stores – cough, Best Buy - even have to go through special training to survive Black Friday. Some of the instructions include: Pre-routing queues to snake around the dishwasher section to avoid congestion around "doorbuster deals" and shifting game-buyers to the DVD area to buy more stuff. Yep.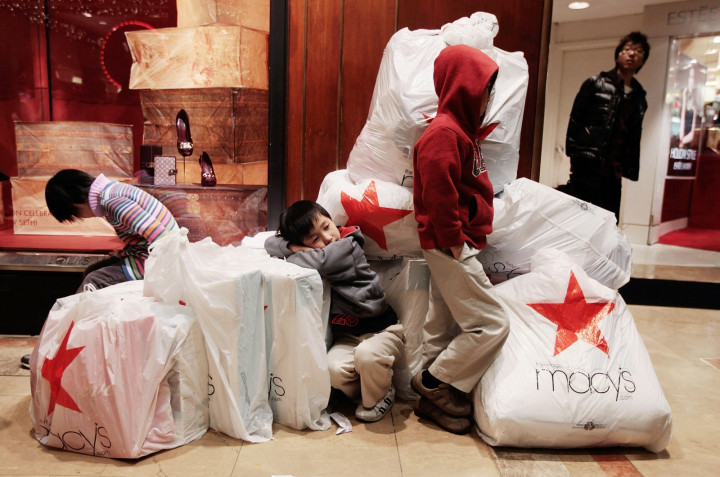 Don't eat or drink too much. Avoiding toilet queues leaves more time for unbridled spending. More importantly, the majority of people have heard of Black Friday and Cyber Monday - when everyone sits at home feverishly buying knock-off 60-inch televisions - but only those working in retail are accustomed with "Brown Friday".
Disclaimer: This will make you sad about life. Brown Friday is when toilets in department stores begin to clog up with post-celebratory Thanksgiving waste. Say no more.
Watch out for zombies, they are a possibility. In support of Buy Nothing Day and anti-consumerism, a few zombie fans dress up and satirically lurch around stores.
Beware of a potential Black Friday flash mob. Just what every heaving shopping centre needs on the busiest day of the year is a hundred extra people dancing to Rebecca Black's Friday – which usually makes a tedious comeback around this time. You might want to purchase noise-cancelling earphones.
Stay at home. Days like Black Friday are what the internet was made for. That, and gifts of cats. To avoid a broken nose, high blood pressure and endless resentment, stay on the sofa and buy everything to your heart's content.