Black Friday 2015: Best Nutribullet deals online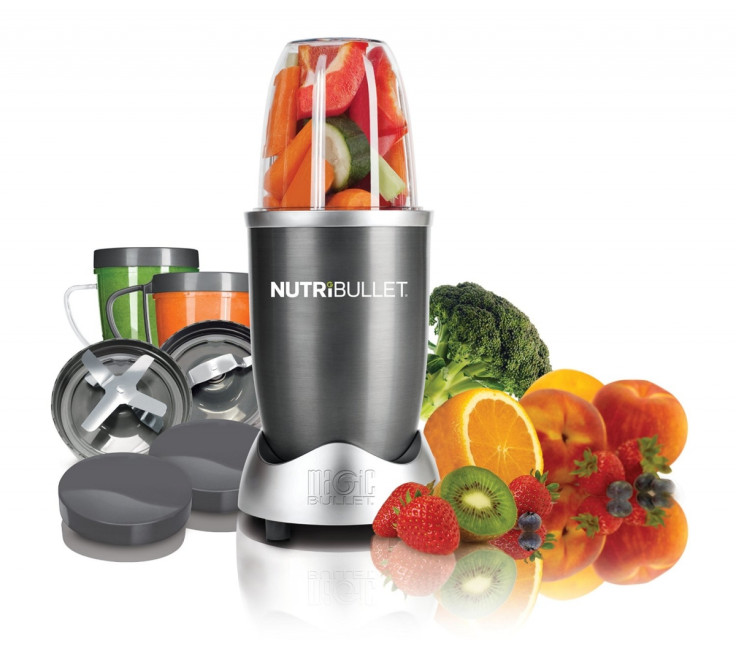 As the master of the food blending phenomenon that has taken over in recent years, the Nutribullet really is one of the best blenders to own right now and if you are looking to get one for yourself or as a Christmas gift then Black Friday is the time to buy.
With retailers drip feeding their deals to the public this week now is the time to get those online shopping baskets ready and card details checked to make sure you're checking out with the items you want.
The Nutribullet Classic 600W eight-piece set has remained eternally popular as it also has the lowest price, however the newer 900W Nutribullet Pro and 2.3 horse power Nutribullet RX are also flying off the shelves and into our health-conscious homes. The original retail price for the Nutribullet classic eight-piece set is around £112 but there are a number of discounted options online if you look in the right places.
During Black Friday 2014 John Lewis reportedly sold a Nutribullet every 30 seconds and also had its best sales period ever so we are predicting that the super-fast food blender will be on the reductions list again as the store upholds its "Never knowingly undersold" policy during the cyber shopping weekend.
So far we can report the following discounts:
BHS:Nutribullet 600W in Graphite, Was £84.99, Now £76.49
CURRYS: Nutribullet Silver 600W, Was £99.99, Now £69.99
AMAZON: Nutribullet Pro 900w 15-piece set (with Bonus Nutriblast Seeds and Fruit Booster), Was £177.93, Now £127.49
TESCO: Nutribullet 600W in Graphite, Was £79.50, Black Friday price £65 - NOW SOLD OUT
JOHN LEWIS: Nutribullet 12-piece 600 Series in Grey, £79.95 - No Black Friday Discount
NUTRIBULLET: Nutribullet 600W eight-piece set, Was £112.93, Now £79.99
ARGOS: Nutribullet 600W in grey, Was £84.99 - No Black Friday Discount
ASDA: Nutribullet 600W eight-piece set, Was £99.99 - No Black Friday Discount
IBTimes UK will be constantly looking for the latest deals and discounts to be offered on Nutribullets. These deals may be leaked early before Black Friday so we will update this article as soon as we spot them.
© Copyright IBTimes 2023. All rights reserved.