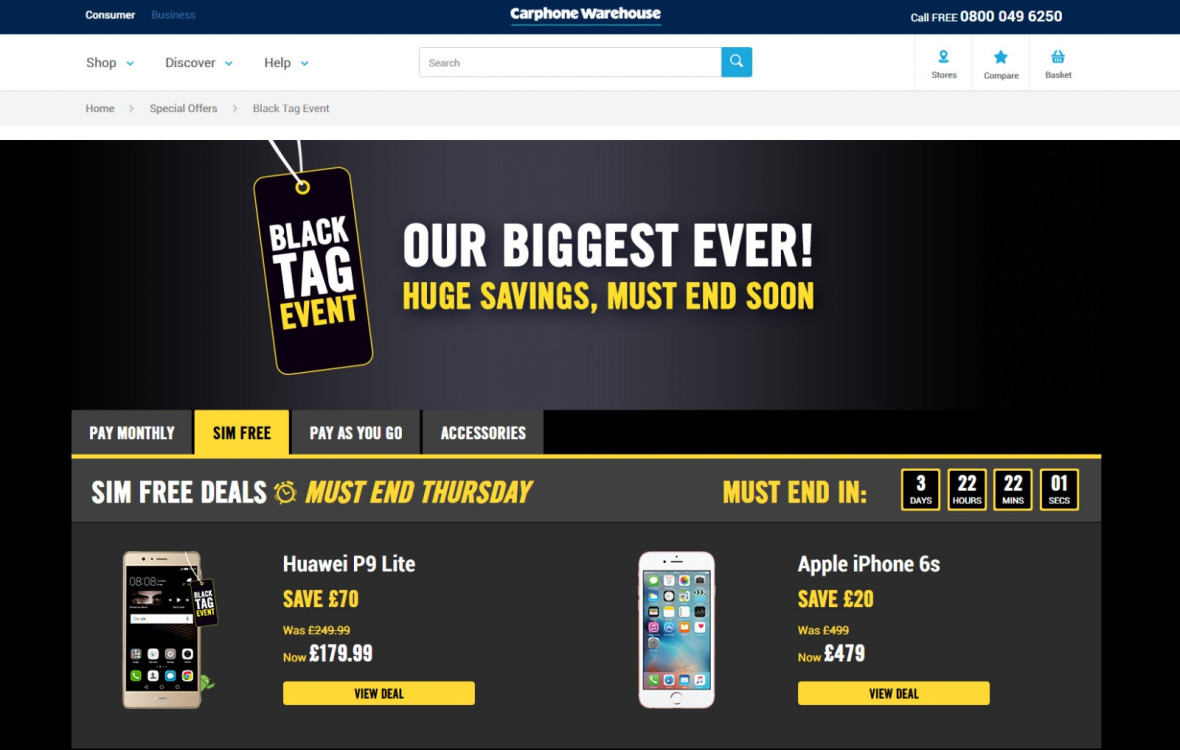 It's not Black Friday yet, but somehow it is. If you're scratching your head wondering just why British retailers are starting to roll-out deals earlier than the American holiday we're meant to be emulating, we're just as confused.
The blame lies with Amazon UK, which launched an epic 12 Days of Deals last week, and now Carphone Warehouse has joined in, unveiling a 10-day-long Black Tag campaign of up 50% discounts on pay monthly, SIM free and Pay As You Go smartphones that lasts from Monday 21 November to Wednesday 30 November.
However, the catch is that the Carphone Warehouse deals are short time-limited deals, so if you see a deal on a Samsung Galaxy S7 or an iPhone, you won't have very long to grab the deal before it's gone. So get shopping! IBTimes UK will be updating this page throughout the campaign, so keep checking back to see what's on offer.
Our interactive table lets you view all the deals at once, or click on the tabs to view specific deals sorted by device manufacturer.
Check out the best smartphone deals from Carphone Warehouse for Black Friday 2016 here [UPDATED 10pm Thursday 24 November]: