Cyber-criminals are ready and waiting for the online rush of Black Friday and Cyber Monday, so we bring you the top tips on how to protect yourself.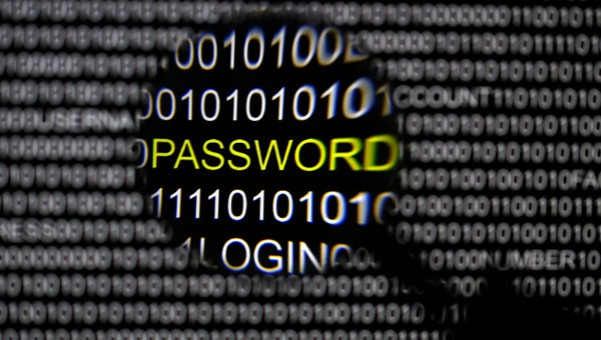 Call it what you like - Black Friday, Cyber Monday, Mega Monday or Cyber Sunday - the next five days are likely to be the busiest period for retailers ahead of Christmas across the globe.
While high street stores are well used to monitoring customers for shoplifting, the very same retailers are much less experienced when it comes to protecting themselves - and their customers - when online.
In recent years the amount of money being spent online has grown exponentially, as more and more people want to do their shopping online. Experian predicts that in the UK alone £10.5 billion will be spent in online shops during December, with 150 million individual transactions taking place.
Read More: What is Black Friday and Should I Care?
Cyber-criminals have been well aware that people now look to do most of their shopping online and have begun to target this weekend as an ideal opportunity to steal people's money, but more importantly steal people's personal information.
In a bid to make sure you don't lose all you money or have your bank details stolen, we've rounded up tips from the best minds in the security industry including Kaspersky and Veracode to help you stay safe while shopping online.
1. Fake retail apps
As more and more people look to make purchases on their mobile phone, it is vital to remember cyber-criminals are looking to exploit these devices as much as PCs. Hackers use a number of techniques to trick people into handing over their details, including fake apps:
"Just because an app has the Amazon or eBay logo does not necessarily mean that it was created by that company. Repackaged versions of legitimate apps continue to appear in app stores and may contain malicious code that harvests your banking credentials and credit card information," says Theodora Titonis, Veracode's VP of Mobile Security.
2. App Permissions
When you install an app, it will give you a list of what information it needs to access on your phone. While most people just click Accept to download the app, it is definitely worth taking the time to go through the permissions one-by-one.
"Do not install apps that require excessive permissions to your personal data. Consider alternative apps that provide the same functionality without being privacy intrusive. Once given out, personal data can be difficult to get back," Titonis says.
3. Too Good to be true
Black Friday and Cyber Monday by their very nature throw up deals which are much better than you typically encounter. That said, you should always be wary of deals which seem too good to be true, even allowing for the discounts some retailers give.
Cyber-criminals know people will be on the lookout for bargains and will create fake websites offering unbelievably low prices, and will capture your credit card information and home address to sell or take money from.
A simple rule is that if it sounds too good to be true, it probably is.
4. Use a credit card
While using a credit card online makes a lot of people nervous, the fact is that credit cards are a much safer bet than using debit cards, for the simple reason that you have a much better chance of having your money refunded if you are tricked.
5. Beware unsolicited emails
Whatever you may think of cyber-criminals, they are resourceful. They know Black Friday is around the corner and will therefore tailor their spam email messages to pique the interest of their victim. Unless you are subscribed to a particular retailer's emailing list, then you should treat all promotion Black Friday emails as dangerous.
Typically these emails contain links to malicious websites, or attachments which can infect your PC without your knowledge if you download them.
6. Passwords
Most retail websites now require you to sign in to their system in order to process your purchases. If you are doing a lot of shopping over Black Friday/Cyber Monday, then you will likely be logging into a number of accounts.
The problem is that if your details are compromised on one site, the likelihood is that this will give criminals access to all your accounts, and possibly even your email and online banking. This is because most people use the same password for all online accounts, which is obviously not a good idea.
Use strong and unique passwords where possible, including upper and lower case letter, numbers and special characters.
7. Update your OS
Kaspersky Labs has some pretty straightforward advice on this front: "Any time a software update is offered to you on any of your devices, you should download it. Updates are released to fix any vulnerabilities that exist, so opting out of them could leave you in harm's way."
8. Use a secure connection
We all love using free Wi-Fi access points. It saves us using our monthly mobile data allocation and is typically much faster than a 3G/4G connection. The problem is that these open, publuic Wi-Fi networks are not very secure and it is very easy for cyber-criminals to "sniff" or monitor the networks and capture any data being sent from or to your smartphone, tablet or laptop which is not encrypted.
Kaspersky advises: "You should instead be shopping on your own, secure network to guarantee no attackers steal your personal data. You should also never use public computers when accessing sites that require you to enter personal information."