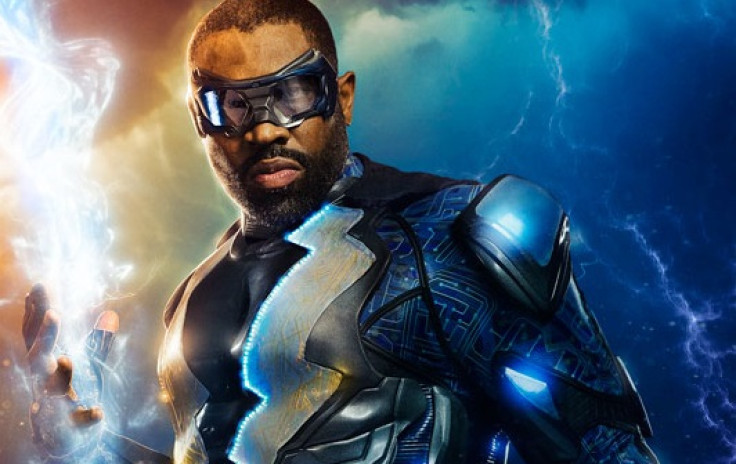 Okay, so it's hardly surprising that Greg Berlanti's latest superhero show Black Lightning has been picked up by The CW, seeing as the network already backs his existing titles; Arrow, The Flash, Supergirl and Legends of Tomorrow after all. But fans of the DC Comics' hero will surely to be glad that it's finally been made official.
Set to premiere in early 2018 – unlike Berlanti's other adaptations which have typically premiered in September/October – Black Lightning will Jefferson Pierce, a middle-aged African-American man who has hung up his superhero suit in favour of working as the principal of a high school in South Central Los Angeles.
Hart of Dixie's Cress Williams is on board to bring the protagonist to life, while China Anne McClain (Grown Ups) and Nafessa Williams (Twin Peaks) are set to play Pierce's daughters Jennifer and Anissa respectively. Agents of S.H.I.E.L.D's Christine Adams will also star.
Charismatic and charming, Jefferson is regarded as a stand-up guy in his local community and has keen passion for justice, although he does suffer for a rather quick temper that he's spent years learning how to control. Despite retiring from fighting crime, he's forced to become Black Lightning again when a star student at his school becomes recruited by a local gang.
First introduced in DC Comics in 1977, Black Lightning is an Olympic-level athlete, who was born with the ability to generate and control lightning. Before working with Batman and his team of Outsiders and eventually the Justice League, he worked as a vigilante taking down organised crime in Metropolis' Suicide Slum.
"I was about 13 when Black Lightning was created, and finally there was a black superhero that gave a damn about our neighborhood and our lives," head writer on the show Salim Akil in a statement.
"Resurrecting him at a time in our society when a sense of hope is lacking... Black Lightning will be that hope," he added. "And in updating the suit, it will signal to a new generation that it's time to harness and release our power, and become our own superheroes."