Black Panther's Lupita Nyong'o on movie plot: T'Challa's 'leadership is threatened by two foes'
Marvel Studios movie is currently scheduled to reach UK cinemas on 6 July 2018.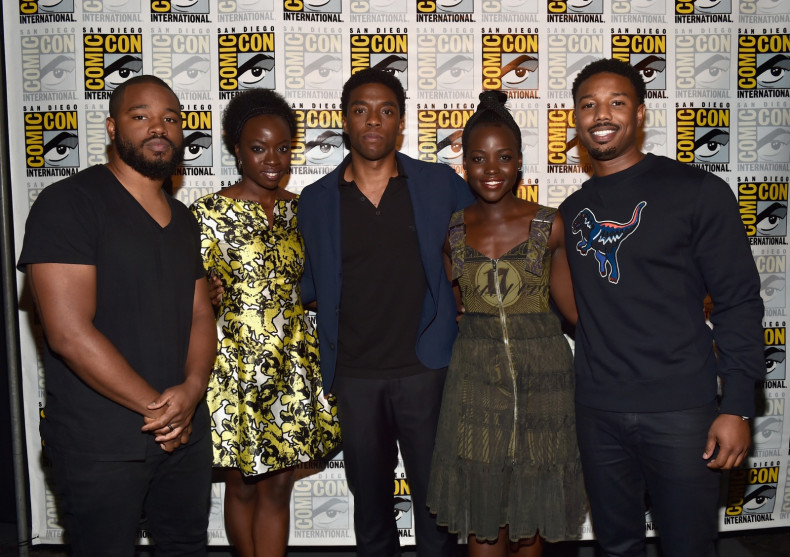 Marvel Studios are experts when it comes to keeping plots of their movies under wraps until they're ready to be let out of the bag.
Luckily however, with many of their previous instalments, audiences have been so familiar with the existing characters (such as Captain America, Thor and Iron Man) and their connected stories, that it's not too difficult to predict what's to come in their timelines. A luxury we don't have when it comes to the standalone for the (new to) Marvel Cinematic Universe hero, Black Panther.
Actor Chadwick Boseman and director Ryan Coogler remained tight-lipped about the upcoming movie at San Diego Comic-Con over the weekend (21-24 July) too, making fans even more desperate to learn just a little something about what T'Challa will have to deal with now that he's the new ruler of Wakanda. Fortunately, newly-confirmed cast member Lupita Nyong'o opened up on the subject, satiating everyone's needs in the mean time...
"The story of this Black Panther is - what am I allowed to say?" the Oscar-winner jokingly asked a Marvel.com reporter after the film's Hall H panel. "The story is that the Black Panther's leadership is really threatened by two foes who come together, and so Black Panther gets the help of the C.I.A. and the Dora Milaje to try and defeat the enemy."
While it's no secret that Black Panther will be facing an enemy - every hero has to have one after all - to know that he will be up against two individuals who have banded together in order to take him down is somewhat of an interesting titbit.
So far, Michael B. Jordan has been announced as one of the movie's big bads; Erik Killmonger, while Andy Serkis is set to reprise his role as Ulysses Klaue. In the comics, Killmonger was originally known as N'Jadaka and his father used to work for Klaue... Could they be the two that Nyong'o mentioned? It certainly seems a likely possibility.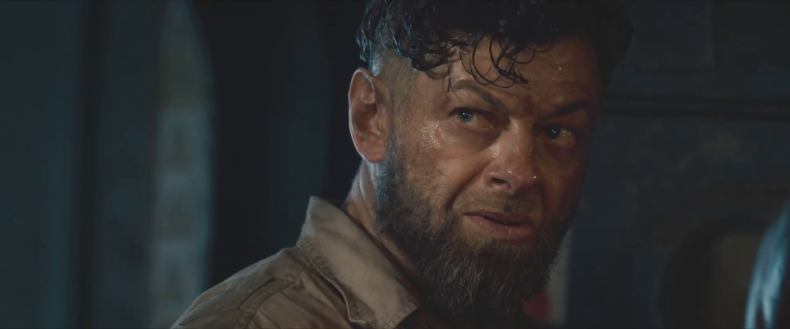 Learning that T'Challa will enlist the help of the CIA is equally as intriguing. In Captain America: Civil War, Black Panther was firmly on the side of Tony Stark aka Iron Man, believing that government bodies should oversee the operations of the Avengers and other gifted heroes so that order is maintained and collateral damage is kept to a minimum – so the CIA's involvement in his own movie builds on his attitude to this. It could also hint at the return of Sharon Carter aka Agent 13 (Emily VanCamp), who works for the organisation.
Lastly, Nyong'o mentioned the Dora Milaje, which, while not quite as excitedly unknown, is still cool for Marvel Comics fans none-the-less. In the source material, the Dora Milaje are the personal bodyguards of the Black Panther, recruited from every tribe of Wakanda. The film will see Nyong'o play a specific member of the group seen in the literature, Nakia, while The Walking Dead's Danai Gurira will portray Okoye.
Black Panther is currently scheduled to be released in the US on 16 February 2018 and will reach big screens in the UK on 6 July.
For more entertainment news follow A-List on Twitter @Alistinsider