BlackBerry buys Good Technology for $425m

BlackBerry's fall from fame has been heavily documented. Once the outright leader in mobility solutions for enterprise, with a healthy handset business in the consumer market too, its reluctance to respond to a smartphone revolution led by Apple and Android left it floundering with less than 1% of market share.
As part of a multi-pronged approach to revitalise its relevance the Canadian firm last Friday (September 4) signed a definitive agreement to acquire Good Technology for $425m (£278m) in cash. Good, once bought by Motorola for around $500m, filed for an IPO as recently as March this year after a failed $100m attempt in May 2014. Responding to the news, Good CEO and Motorola, Apple and Palm alumnus Christy Wyatt tweeted:
Fantastic to have @JohnChen and team join us this morning to welcome the team. Fired up! https://t.co/Xii22JNK6I

— Christy Wyatt (@christywyatt) September 4, 2015
Despite its waning fortunes, BlackBerry's ability to provide a secure communications platform for its enterprise customers is still widely respected, with a footprint in all of G7 and 16 of the G20 nations. Good is no security slouch either: the Sunnyvale, California, firm services 6,200 organisations across 190 countries including all of the Fortune 100 commercial banks, aerospace and defence firms.
BlackBerry hopes the move will enhance its reach across mobile devices, promising a secure platform for "any mobile device on any operating system".
Good software, better hardware
BlackBerry has placed increased emphasis of late on bolstering its software offerings, but it has not given up entirely on its hardware range.
Garnering much interest is the BlackBerry Venice, first revealed at Mobile World Congress in March 2015. Notable not only because of its slide-out keyboard and dual-curved screen, the device is rumoured to run the Google Android mobile operating system instead of BlackBerry's own BB10.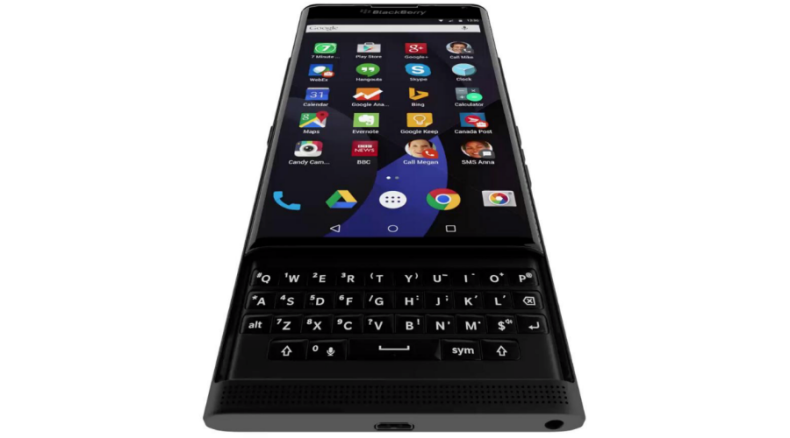 While the Venice might be the first device from the Canadian smartphone maker to sport Android at its rumoured launch in November this year, it is not the first time that a BlackBerry phone has been spotted running Android.